Toshiba has unveiled two models of Encore 2 Write tablets that come with a pressure-sensitive pen and an ultra-responsive screen for more paper-like precision.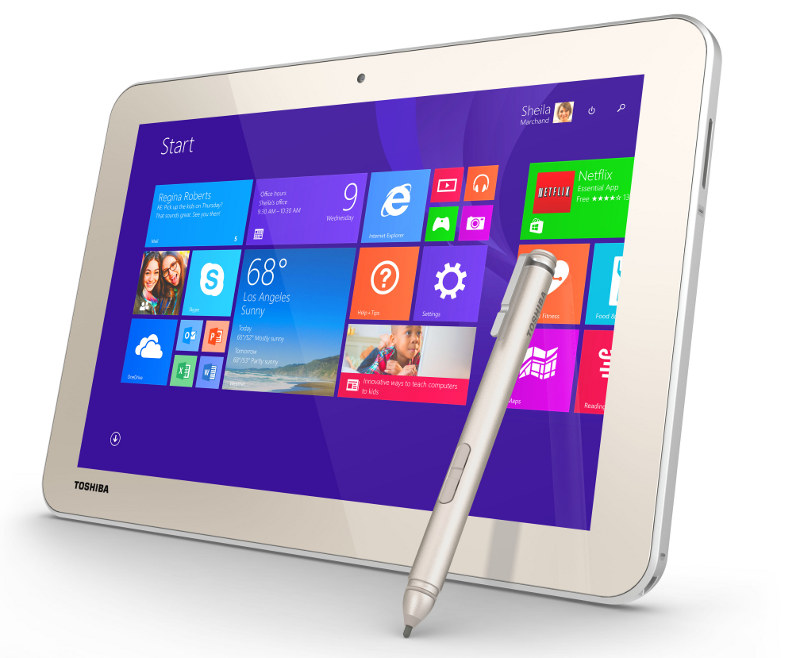 The company has revealed 8 inch Encore 2 Write WT10PE-A and 10.1 inch Encore 2 Write WT8PE-B which come with 1280×800 display. Both are powered by Windows and use an Intel Atom processor. 2GB of RAM, 64GB of storage, an 8-megapixel rear-facing camera, and battery life of up to 11 hours.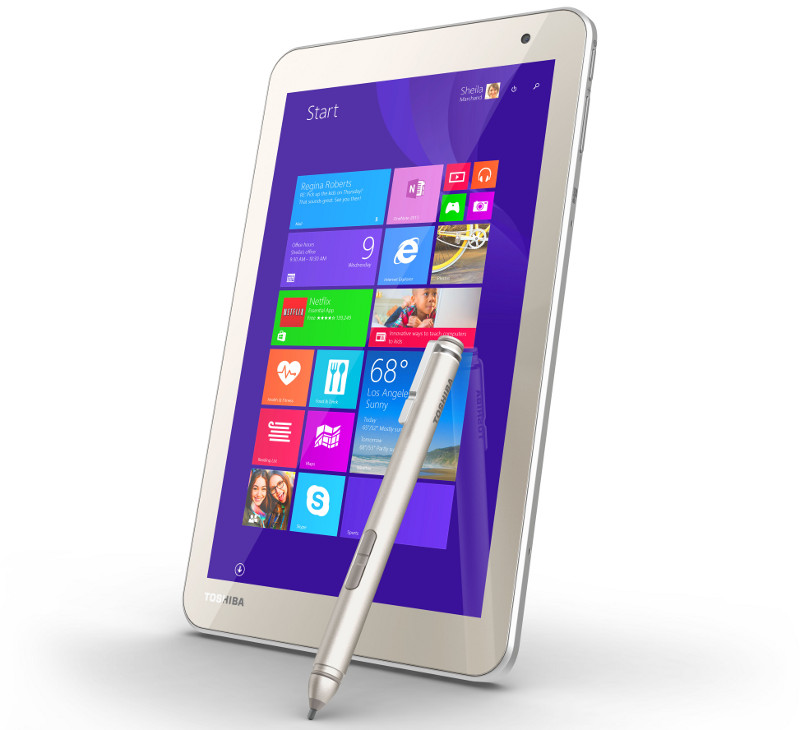 The Encore 2 Write tablets includes a multi-touch screen with innovative sensor technology that supports sharp pen strokes so you can write more naturally on the tablet's surface, Both the tablets will come with a one-year subscription to Microsoft Office 365, along with a preinstalled TruNote handwriting application. Toshiba Encore 2 Write tablets will go on sale January 11th starting at $349.99 for the 8-inch variant and $399.99 for the 10-inch version in "satin gold flavour".