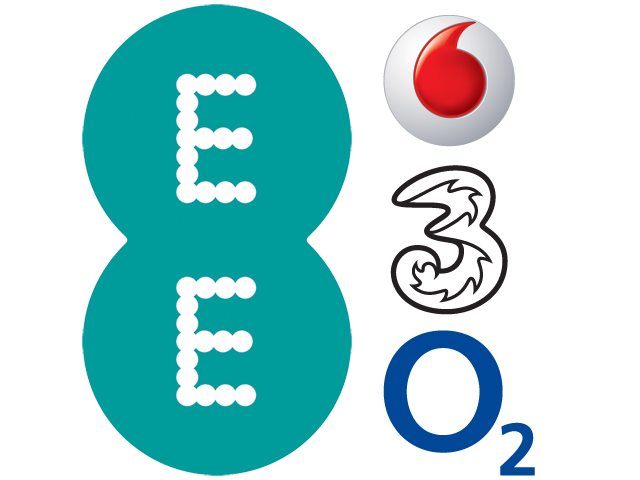 The UK Government have announced a major landmark deal with the four major mobile networks to improve mobile coverage in the UK. Under the terms of the deal, the four networks – Vodafone, Three, O2 and EE – have guaranteed to spend £5 billion together to offer guaranteed mobile coverage to 90% of premises across the UK by 2017.
The deal was announced by Culture Secretary Sajid Javid and was reached in response of the government's plans to introduce a new law allowing customers to use any available mobile network. Under the new agreement – which replaced the original plans for national roaming – the networks have guaranteed to offer voice and text coverage to 90 percent of the UK as well as offer full mobile coverage (including data services) to 85 percent of the UK.
According to the statement, the networks have collectively agreed to:
A guaranteed £5bn investment programme to improve mobile infrastructure by 2017;
Guaranteed voice and text coverage from each operator across 90 per cent of the UK geographic area by 2017, halving the areas currently blighted by patchy coverage as a result of partial 'not-spots';
Full coverage from all four mobile operators will increase from 69 per cent to 85 per cent of geographic areas by 2017;
Provide reliable signal strength for voice for each type of mobile service (whether 2G/3G/4G) – currently many consumers frequently lose signal or cannot get signal long enough to make a call; and
Make the deal legally binding by accepting amended licence conditions to reflect the agreement – it will be enforceable by Ofcom.
Culture Secretary Sajid Javid said:
"I am pleased to have secured a legally binding deal with the four mobile networks. Too many parts of the UK regularly suffer from poor mobile coverage leaving them unable to make calls or send texts.

"Government and businesses have been clear about the importance of mobile connectivity, and improved coverage, so this legally binding agreement will give the UK the world-class mobile phone coverage it needs and deserves. The £5bn investment from the mobile networks in the UK's infrastructure will help drive this Government's long-term economic plan."
EE CEO Olaf Swantee said:
"EE is focused on bringing the best voice and data service to its customers across the UK, and only last week announced 1,500 unconnected villages will soon benefit from EE coverage. This agreement ensures that our customers are able to stay connected in even more places up and down the country."
Derek McManus, Chief Operating Officer of O2, said:
"A partnership between government and the mobile operators is required to maximise coverage across the UK, so this agreement is a good outcome for our customers. It will support investment in our network, while ensuring that strong competition remains between the different networks."
Dave Dyson, Chief Executive of Three, said:
"We've doubled the size of our network in the past five years and we continue to invest to maintain a great network experience for our customers. Today's agreement reflects the strength of our network today, our plans for the future and our commitment to bring its benefits to more people and more places than ever before."
A Vodafone UK spokesperson said:
"We support the Government's objective of delivering better coverage to rural areas including partial not spots. This is why Vodafone is already spending £1 billion on our network and services in the UK this year alone and will continue to spend a similar amount next year as well.

"The voluntary industry commitment we have agreed with the Government today will deliver 90 per cent of the UK's land mass with voice services and a major improvement in mobile internet coverage as well. It is a great result for UK consumers and businesses and it will make the UK a leader across Europe in terms of the reach of mobile coverage."
The new agreement is enforceable by regulator Ofcom and once in place, should mean that both residents in and visitors to the UK will result in vastly improved coverage throughout the UK.