HERE Maps has finally landed on the Google Play Store. The maps and navigational app from Nokia is available as a free download for Android devices.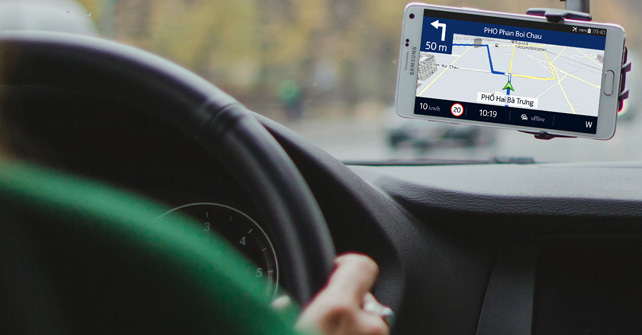 Prior to this, HERE for Android was available as an open beta for all those interested, but could only be installed by side-loading it onto your device. Nokia HERE Maps includes turn-by-turn directions and points-of-interest, live traffic info and public transport maps and directions. One of key features of the HERE maps is that it allows users to download the map of entire region and use it when offline as in without a data connection.
httpv://www.youtube.com/watch?v=k9P3xf85R1w
Just yesterday, HERE added its voice navigational feature to 18 more countries bringing the total number to 118 countries for Windows Phone and now it is adding the same to the Android app. It offers complete road coverage for 10 countries viz, Algeria, Burkina Faso, Côte d'Ivoire, Cyprus, Iraq, Libya, Mauritania, Mauritius, Paraguay, Saint Helena while the it has lesser coverage of the roads in the other 8 countries viz Angola, Bangladesh, Nepal, Senegal, Sri Lanka, Suriname, Zambia, Zimbabwe.
HERE has also improved the stability and performance of the app and fixed a voice-related navigation bug. The app was previously available as APK download and works on devices running 4.0 and higher. As for the iOS app, HERE says it will be available in early 2015.
Play Link –  HERE Maps