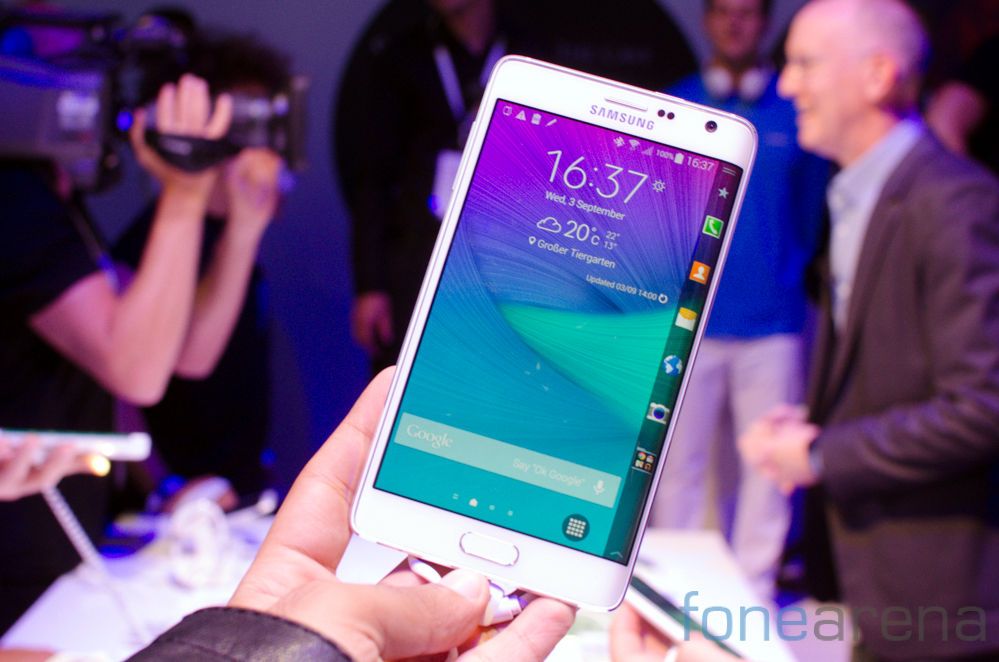 The Galaxy Note Edge will NOT go on sale in the UK on November 28 as originally planned with Samsung confirming the handset's launch has been delayed until December 12. Alongside the delay in the launch, Samsung have pushed back the pre-order period and shortened it to a week meaning you won't be able to order it from Samsung or Carphone Warehouse before December 5th.
Samsung's launch record in the UK has been a little spotty recently with the Galaxy Note 4 launching a week later than expected and stocks very limited at launch. The Galaxy Note Edge is considered a niche product meaning its delayed launch is unlikely to drastically affect its sales but with Vodafone UK the only confirmed network offering it (although Carphone Warehouse will offer plans on other networks), the sales potential of the handset is already limited.
The Galaxy Note Edge was announced alongside the Galaxy Note 4 back at IFA 2014 and features almost identical specifications and design to the Galaxy Note 4 aside from the very unique curved edge. Aptly named Edge Screen, the wrap-around edge offers a secondary display that can be used to offer additional controls (such as in the music player) or display information (such as weather, clock and more) all without having to use the main display.
The Galaxy Note Edge is expected to be dearer than the Galaxy Note 4 with the latter retailing for around £550-£600 SIM free and the former expected to cost between £675 and £725 SIM free.