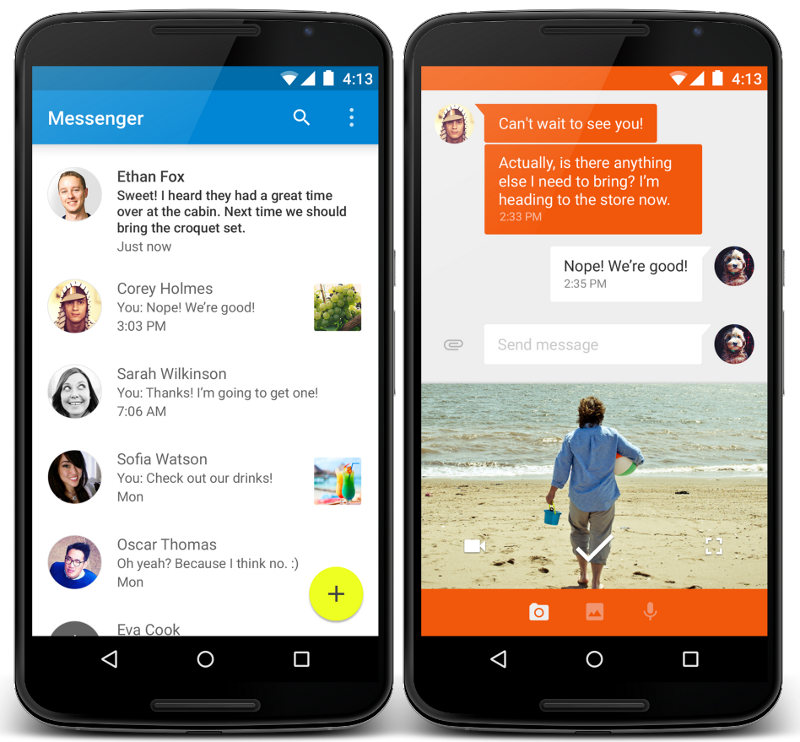 Google removed messaging app on Nexus devices and released an updated Hangouts app that combines SMS and Hangouts conversation. Now Google has released a separate messaging app called Messenger instead of using Hangouts as the messaging app. It can handle both SMS and MMS and lets you share pictures and videos from the chat dialog, search contacts and conversations, block SMSs, send audio messages, send emjios and more.
Highlights of Messenger
Faster sharing: Select or take pictures and videos directly from the app and share easily. You can even send audio messages to your contacts.
Easy search: Search through contacts and conversation threads to find exactly what you are looking for.
Purposeful design: New, fluid, material design that is intuitive and delightful.
More control: Ability to block SMS senders. No interruptions when you don't want them!
More features: audio messages, emoji support, colored text threads, message archiving and more.
Download Messenger (Free) – Android (4.1 or later)