Tired of having your smartwatch linked to your phone and waiting for the Samsung Gear S to land in the UK? The wait is almost over as Samsung have announced that the Gear S will be launching in the UK this Friday. Samsung Experience Stores and network partner O2 will both be offering the smartwatch which runs on Samsung's own proprietary platform and is only compatible with Samsung Galaxy handsets.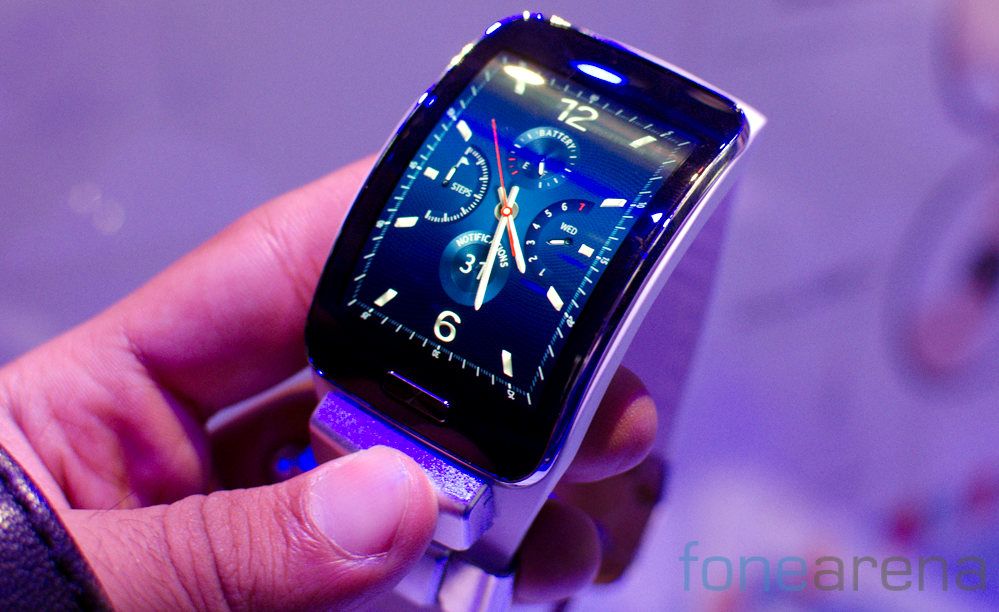 The Gear S is similar to other smartwatches but inherently unique as well – unlike other smartwatches, it can run independent of your smartphone thanks to the built-in 3G SIM card slot. Aside from its standalone abilities, the Gear S also offers a range of features including a dual-core 1GHz processor, Samsung S-Voice personal assistant, 4GB storage and 512MB RAM, Wi-Fi, Bluetooth 4.1 and GPS.
There's also a plethora of sensors onboard including a Gyroscope, Accelerometer, Compass, Heart Rate Monitor, light sensor and barometer and Samsung claim that the 300mAh battery will last two days without needing a recharge. The standout feature is also likely to be the 2 inch curved Super AMOLED display which offers 360 x 480 pixels resolution and a density of 300 pixels per inch.
The Gear S is expected to cost £329 when it launches on Friday and the smartwatch is expected to launch through other retailers in the weeks following launch. At a cost of £329, it's one of the most expensive smartwatches on the market but could yet prove cheaper than the upcoming Apple Watch which could cost up to £400.