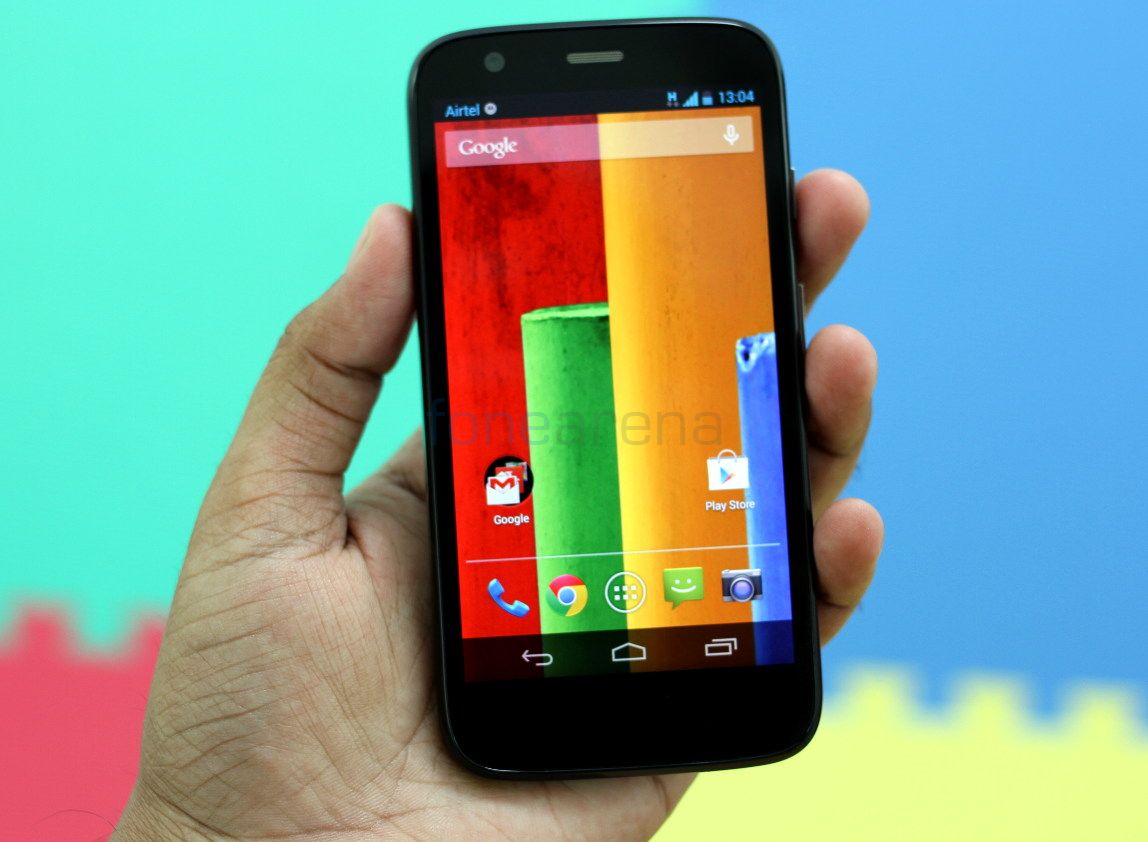 Motorola stopped selling the first generation Moto G in India back in August, before the last of the second-generation Moto G launch. Now the smartphone is back in stock on Flipkart which starts at Rs. 8,999 for the 8GB version and the 16GB version costs 9,999. The listing was first spotted by MakTechBlog.
The first Moto G was launched in India back in February at a price tag of Rs. 12,499 for the 8GB version and Rs. 13,999 for the 16GB version. It got a Rs. 2,000 price cut, which was expected to be temporary, but it was a permanent price cut. Totally these smartphones have received Rs. 3,500 price cut in India so far.
The second generation Moto G has dual front-facing speakers, a better camera and a larger screen compared to the first generation. The first generation Moto X got a price cut to Rs. 17,999, down from the launch price of Rs. 23,999. The new Moto X is available for Rs. 25,999 under exchange offer.