Apple has announced that Apple Pay will hit iPhone 6 and iPhone 6 Plus on October 21st. The digital wallet announced by the company last month along with the new iPhones will be available for use starting next week.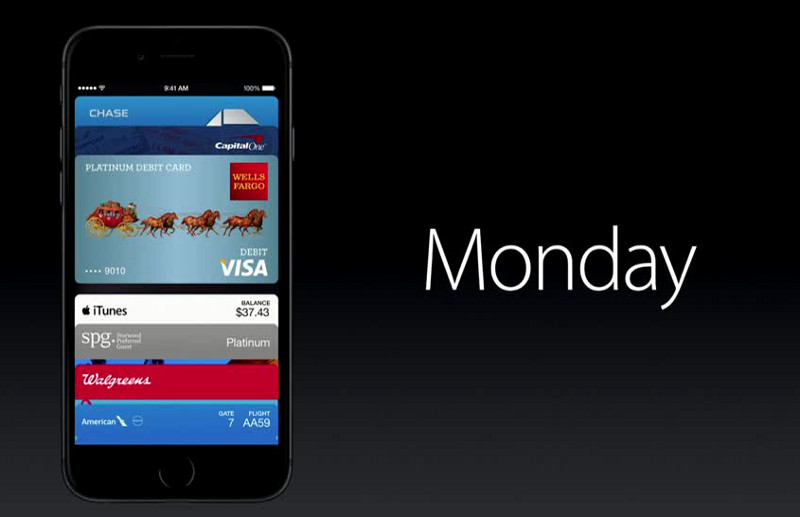 Apple Pay lets people store certain credit cards inside of Passbook and use the NFC chip and TouchID fingerprint reader to send that information to capable terminals. The company has tied up with three main payment networks American Express, Master Card and Visa. Apple announced today that 500 more banks have been signed and that they will be rolling out support later this year and early next year.
In addition, Apple has tied up with a large number of retailers that will now support the digital wallet. Uber, Disney, Starbucks, Levis, Groupon,, OpenTable and many other retailers will support Apple Pay.