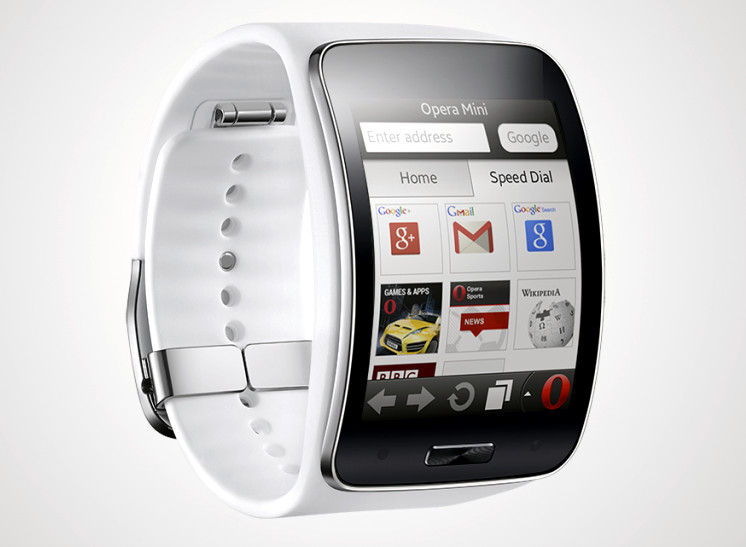 Samsung Gear S Tizen-based smartwatch has got the first web browser – Opera Mini. The Samsung Gear S is the company's latest smartwatch that can also makes calls independently. The Opera Mini on Gear S lets you enjoy web browsing from your wrist, and includes many finger-friendly features. HERE recently partnered with Samsung to release HERE Maps for the Gear S.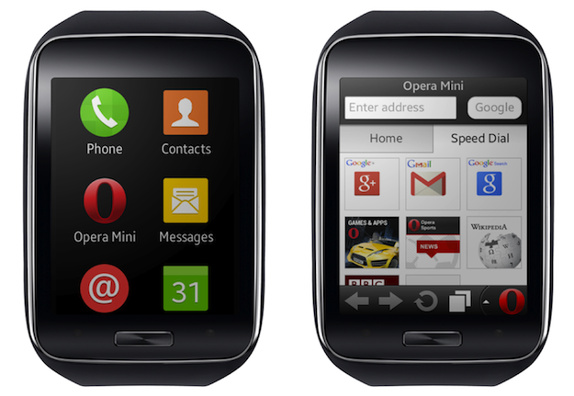 The Smart Page feature gives users all their social updates and the latest news on one screen, has Speed Dial with website shortcuts as large buttons, similar to the desktop and the mobile versions and has Private browsing. To zoom, double-tap with a finger, or, to get a more precise view, just pinch to zoom. A gentle swipe with your finger will take you forward and back.
Regarding the Opera browser on Gear S, Lars Boilesen, CEO of Opera Software, said
As a lightweight but powerful browser maker, Opera has been a pioneer of making the web accessible across a huge variety of connected devices, such as the internet keyboard, the dual-screen handheld game console, VOIP phones and, now, wearable device. We are thrilled that Opera Mini will be the first browser for Samsung Gear S users to download. This is an exciting, new experience for smart-gear users.
Samsung Gear S owners can download Opera Mini 7.5 from Samsung Gear Apps for free.