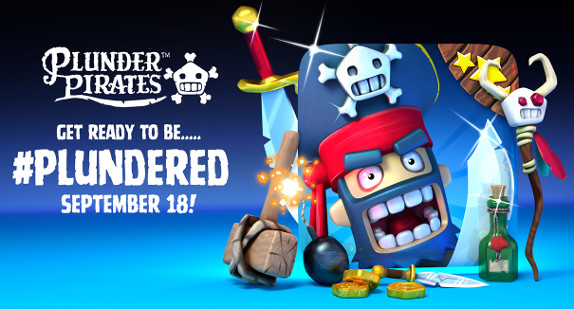 Rovio Stars released Plunder Pirates, a strategy game for iPhone and iPad back in June. The game is developed by Midoki that was featured in the recent Apple keynote as one of the key companies supporting games for Metal and the game is published by Rovio Stars. Coming to the game, it is a online multiplayer strategy game. You need to build a 3D base, recruit a crew of pirates, explore uncharted waters full of monsters and treasure, and attack and plunder rival players online.

Features of Plunder Pirates for iPhone and iPad
BUILD an epic 3D pirate island then spin it 360° to see every angle!
ASSEMBLE a crazy pirate crew from 10 seafaring scoundrels!
EXPLORE uncharted waters in your mighty galleon!
BATTLE rival Captains, ransack enemy islands and plunder their booty!
JOIN a Pirate Guild with your friends and enjoy exclusive Guild perks!
The game is free to play but it has in-app purchases. It is currently available only in Apple iTunes Store in Canada and would roll out globally on September 18. It is not clear if there would an Android version in future.