Motorola is working on a newer version of Skip NFC locater that enables users to unlock the Moto X with a single tap using the device. The FCC has revealed the Motorola Skip 2.0 that will use Bluetooth instead of NFC for unlocking your phone.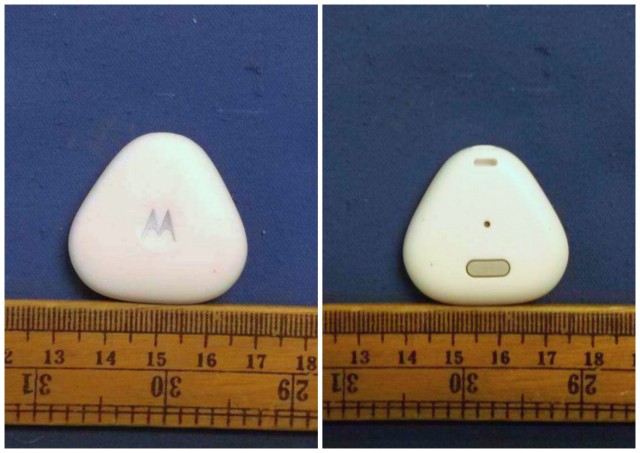 Motorola had launched the original Skip accessory last year which was a thumb sized clip that incorporated NFC. However, as per the images from the FCC filing, the newer version will be a small triangular key fob that can be attached to a keyring or similar object. According to the supposed user manual, the new Skip will unlock your phone as long as it is nearby. In case you lose your Skip, or any item attached to it such as your keys, you can now use your phone to find it. Pressing a button in the companion app on your device will cause Skip to emit a sound. This can also be done to find your lost phone by double-tapping on Skip's button.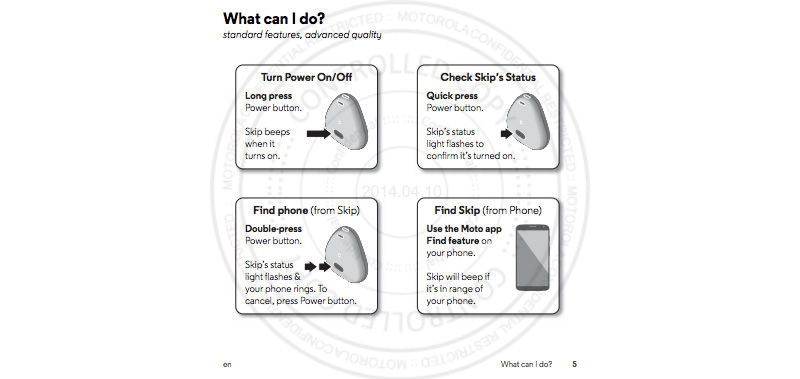 Newest version of Skip will not be water or dust proof and work on phone running Android 4.3 or higher. You can use an official Moto app to pair Skip with your device. Motorola is expected to announce its highly anticipated new smartphones and smartwatch at an event on September 4th. We might also see the Skip announcement at that event.