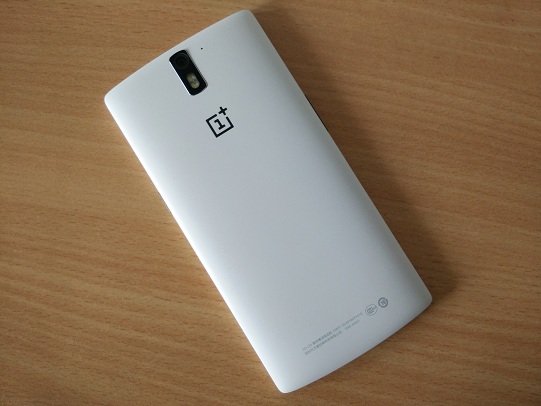 OnePlus sprung out of nowhere in the latter half of 2013, a time when a company called OPPO was at the prime of its popularity. Why are we talking about OPPO in a OnePlus One review? There are two bits to the answer: (i) most of the staff, including the company supremo Pete Lau came from the OPPO camp, and (ii) OPPO is believed to be OnePlus' parent company, even though neither like to admit it.
If you can ignore the shortcomings that the OnePlus marketing model has seen, you'll probably believe that there can't be a better $299 phone in the world than the OnePlus One. The device's on-paper specifications say so, and so do most of the (few) OnePlus One users around the world. But (a big BUT at that), something that has plagued the company's goodwill is the fact that the One remains to be a VERY tough device to get hold of. Well, given the price : specifications ratio, one definitely would've seen the demand coming; apparently, OnePlus didn't.
Those hoping to get hold of the device are, besides paying the MSRP and shipping costs, expected to wait in line for an 'invite' without which they cannot pay for and get the device. So much hype and command from a firm that's portrayed as just 6 months old (during the time at which the invite system rolled out), as some believed, was unwarranted. To add insult to injury, the very device (albeit with a different Android overlay) is being sold without any 'invite' of sort in OnePlus' home company, China.
FoneArena tried sourcing a unit for review, but unfortunately couldn't get hands on one via the company. We decided to get the Chinese version instead (which is fully compatible with most networks in all areas besides North America), and Shenzhen Chigon Technology shipped us a unit for review. You can check out the link to their AliExpress store at the end of the review, if you wish to get your hands on one.
Now that you're well acquainted with the company and its roots, lets talk about the device – the OnePlus One. The fact that you're here, reading our OnePlus One review probably means you already know a fair bit about the phone. In the rare case you don't, here's what the One comes with:
OnePlus One specifications
5.5-inch 1920 x 1080p JDI display
2.5GHz quad-core Qualcomm Snapdragon 801 chipset
3GB RAM
16/64GB ROM, non-expandable
13 mega-pixel Sony IMX214 rear camera with dual LED flash
5 mega-pixel front facing camera
3100mAh battery
CyanogenMod11S (Global), ColorOS (China)
Video Review
httpv://www.youtube.com/watch?v=OZjKf98BtaA
Highlights
Pretty much every component of the device is a highlight, when you take into consideration the price it goes for. However, there are very few who have yet been able to get it at the device at retail price. Nonetheless, for about $400 for the 16GB version shipped from China, the device is still a bargain. What I love most about the phone:
Display
Build quality
Performance
CyanogenMod 11S
The display on the OnePlus One is simply gorgeous, and will remind you of the Find 5's screen if you've ever used one. Although the screen size was a bit more than what I'd usually sign up for, it didn't take me long to adjust to the size thanks to what came around the screen.
Moving on to the build, the device is quite well made and unlike many other flagships, it actually has a removable back cover. However, that's where it ends; there's no removable battery or expandable storage. The removable back though, is interesting, OnePlus will soon offer back covers in multiple styles such as bamboo wood, denim, etc.
Performance and CyanogenMod 11S actually go hand-in-hand, if you ask me. I've been an ardent CM lover since the CM5 days, and this tailor made version doesn't disappoint. However, there are a few bugs which the company is taking care of; the good thing is none of these bugs are deal breakers in any manner. In about 20 days of usage, the device hasn't yet acted strange (no hangs, no random reboots) which is impressive for an early build of CyanogenMod.
A 2.5GHz Snapdragon 801 CPU sits right up there on the food chain, pretty much eats up every other mobile SoC on the planet. That, paired with 3GB of RAM makes for quite a formidable combination, something that's rivalled only by the like of HTC One M8s and the Galaxy S5s that go for quite a bit more.
Design and form factor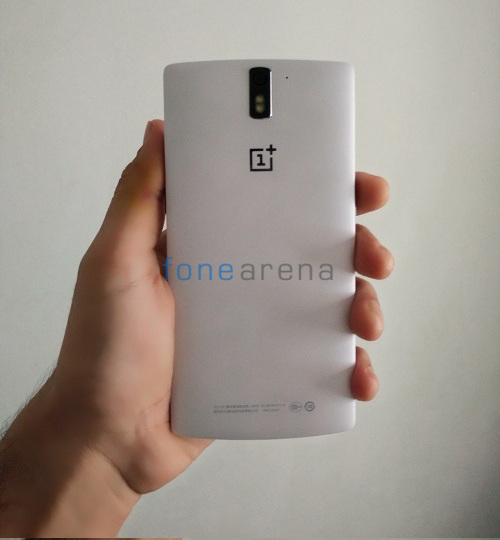 Advertised as a 5.5-inch phone in the size of a 5-inch one, the OnePlus One isn't the smallest or the most pocketable smartphone you'll find. It's by far the biggest phone I've used; what's interesting is that I come from none other than the Xiaomi 'little giant' Mi2S, which comes in with a 4.3-inch screen which is quite a departure from the 5.5-inch OnePlus One. However, getting used to the size wasn't as difficult as I expected, and within 2-3 days I started feeling at home with the device.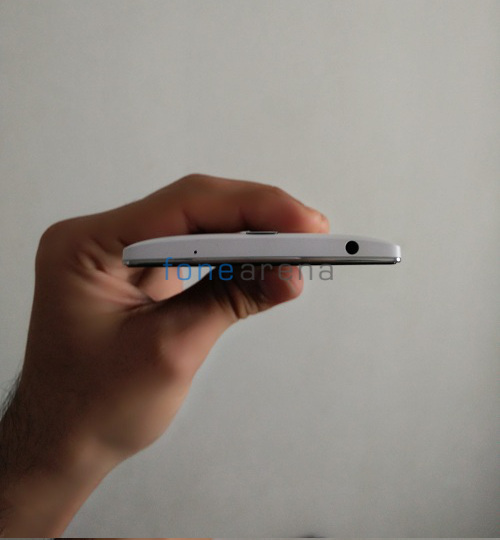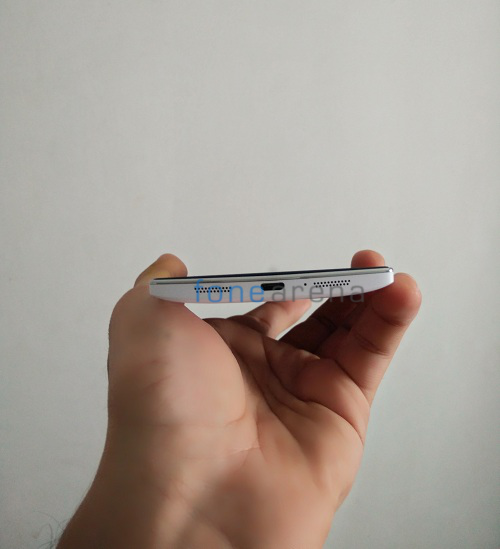 The exterior design will ring a bell in minds of those who've seen the OPPO Find 7. In fact, adventurous forum posters have gone as far as to call the OnePlus One the 'Find 7b' (jokingly). Clearly, the One and Find 7 have a lot in common besides only the roots.
The phone feels quite thin, even though it is a good 8.9mm thick at the center. What helps are the tapered edges that are curved and give a feeling of a phone that's slimmer than it actually is.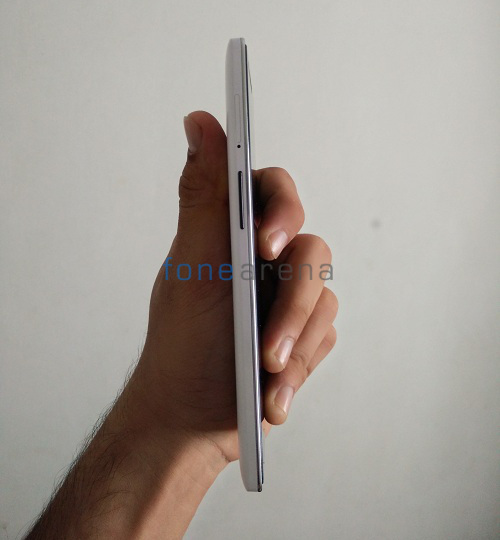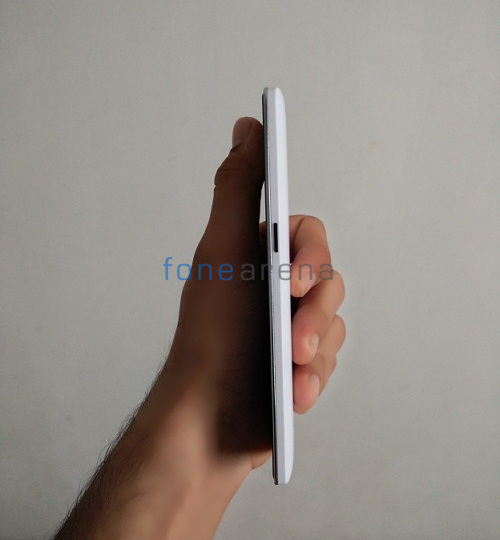 The rear feels nice to the touch, and the white plastic feels good quality, albeit a bit slippery. Hence, using a case/cover is recommended (will also save you from having infinite fingerprints on the back).
User Interface
The version I'm using should technically run OPPO's ColorOS. But, being a lover of Android ROMs that are close to stock, I prefer to run CyanogenMod 11S on the device. In fact, the seller offered to install CyanogenMod himself and I gladly took him up on that!
So if you've ever used CyanogenMod, you'll know that the UI is more or less vanilla Android, with some customization thrown in. Well, 'some' is perhaps doing injustice to CyanogenMod's all new theme engine, that now supports a whole lot of new actions such as customizable boot animations, icon packs, fonts, and also sound packs, which is quite an interesting feature. However, not a lot of these theme packs are available as yet, but the list is definitely growing.
Telephony
So we finally come to the part where we use the phone as a…phone. The Chinese version of the OnePlus One lacks a couple of frequency bands that LTE carriers in North America use, so if you aren't from that region you don't have a lot to worry about, save the invite system.
As you'd make from the previous statement, the OnePlus One does support 4G LTE which makes it a bit future proof if you will. For the majority of the markets that are still on 3G, the device supports a whole lot of bands; have a look at this chart for reference:

GPS on the smartphone is surprisingly strong, and it'd be safe to say that the OnePlus One is the most GPS-friendly device that I've ever seen. Even indoors, the phone latched on to satellites in no time, with a respectable accuracy as well. The same can't be said for a whole lot of phones that have come my way of late, including the beloved Xiaomi Mi2S. Whether this is a result of better antennae or a Snapdragon SoC is up to you to decide.
Benchmarks and Performance
While I did my best to portray a picture of the OnePlus One in the readers minds, there are still a few who believe in benchmarks more than anything else. The tone of the previous statement should be enough to tell you that I'm far from a benchmarks person, because there's a lot more to a device than just numbers. Regardless, quantitative analysis is good, and here's how the OnePlus One fares on that regard.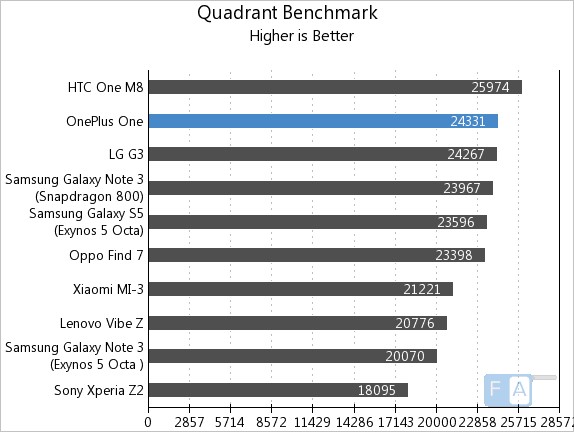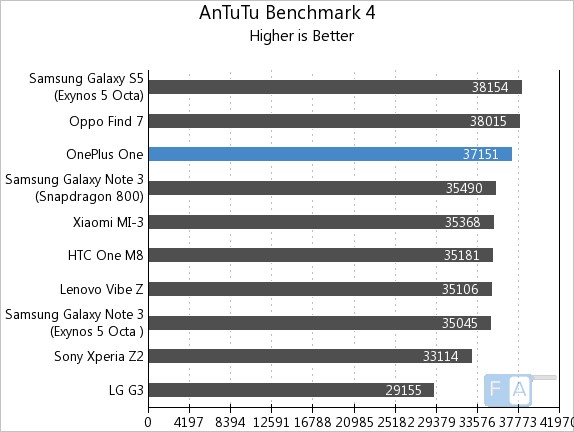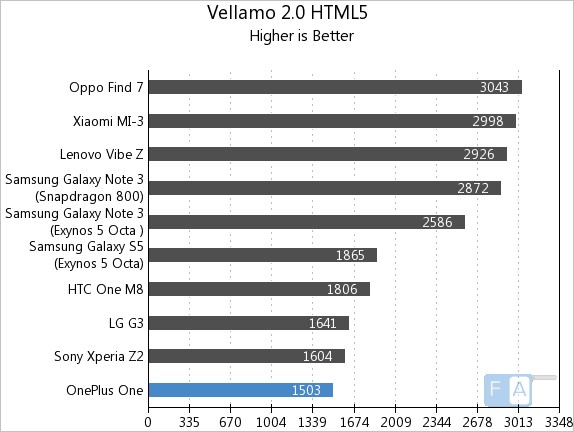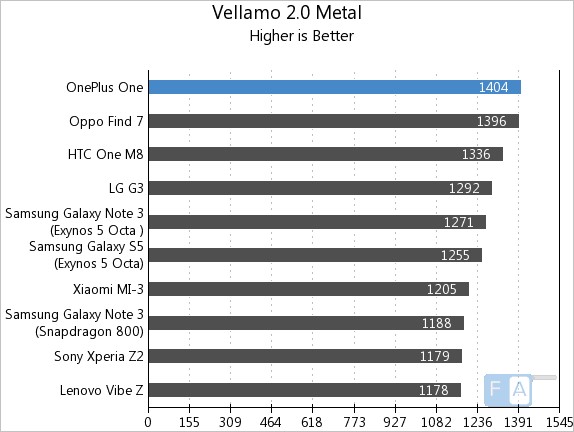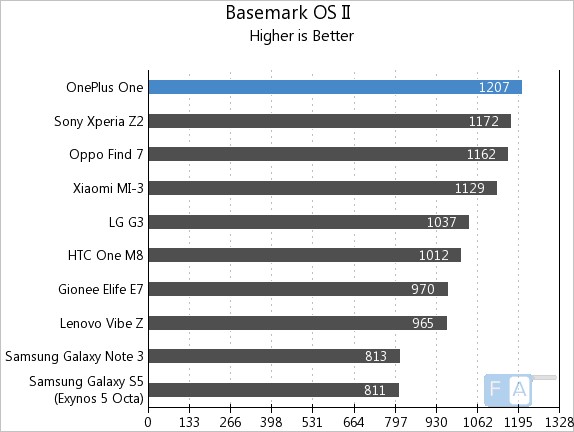 Update: You can check out complete OnePlus One benchmarks here.
other benchmark scores:
AnTuTu X: 36,237
Vellamo 3 (Multicore): 1,888
Vellamo 3 (Metal): 1,602
Vellamo 3 (Browser): 2,780
Evidently, the OnePlus One is indeed quite a powerhouse even with the numbers on its side. However, you expect that from a flagship, let alone a flagship killer. Just to remind you, the OnePlus One comes with the 2.5GHz quad-core Snapdragon 801, which happens to be the 2014 storm-trooper from Qualcomm, and packs a healthy 3GB of RAM for the hungriest of multitaskers. This enables the device to run through tasks at a speed never seen before; something you're bound to love. It is partly aided by the fact that CyanogenMod isn't very resource heavy.
httpv://www.youtube.com/watch?v=b8UW4IESvWU
httpv://www.youtube.com/watch?v=XiRNzTcj0DY
Camera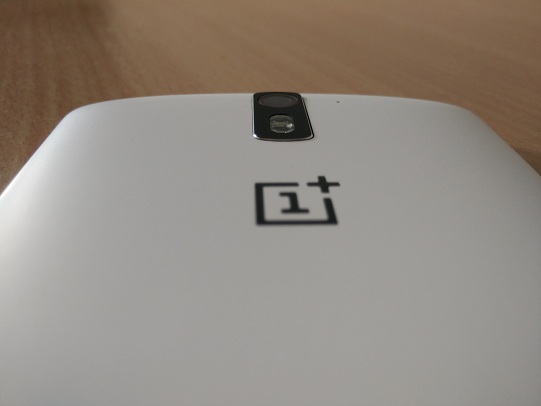 Employing a powerful Sony Exmor sensor, the OnePlus One is more than a handful with for shutterbugs. The unit is a 13-megapixel IMX214, with dual LED flash on the rear like other phones in the flagship section. Actions speak better than words, but when that's not possible we resort to photographs, so have a look: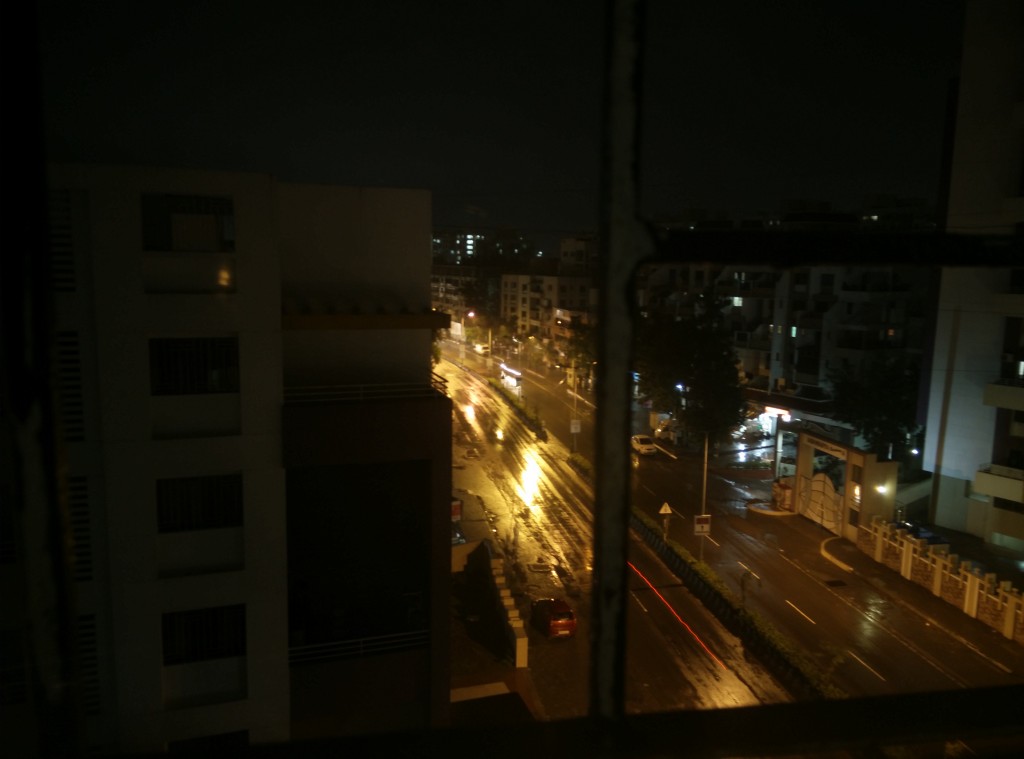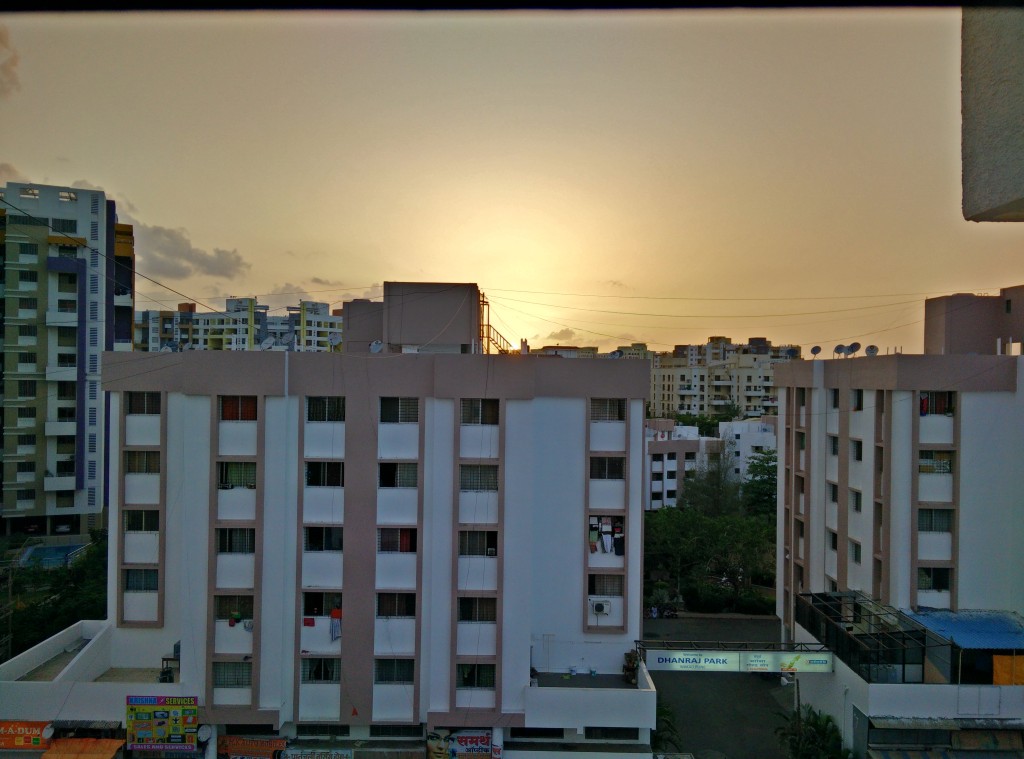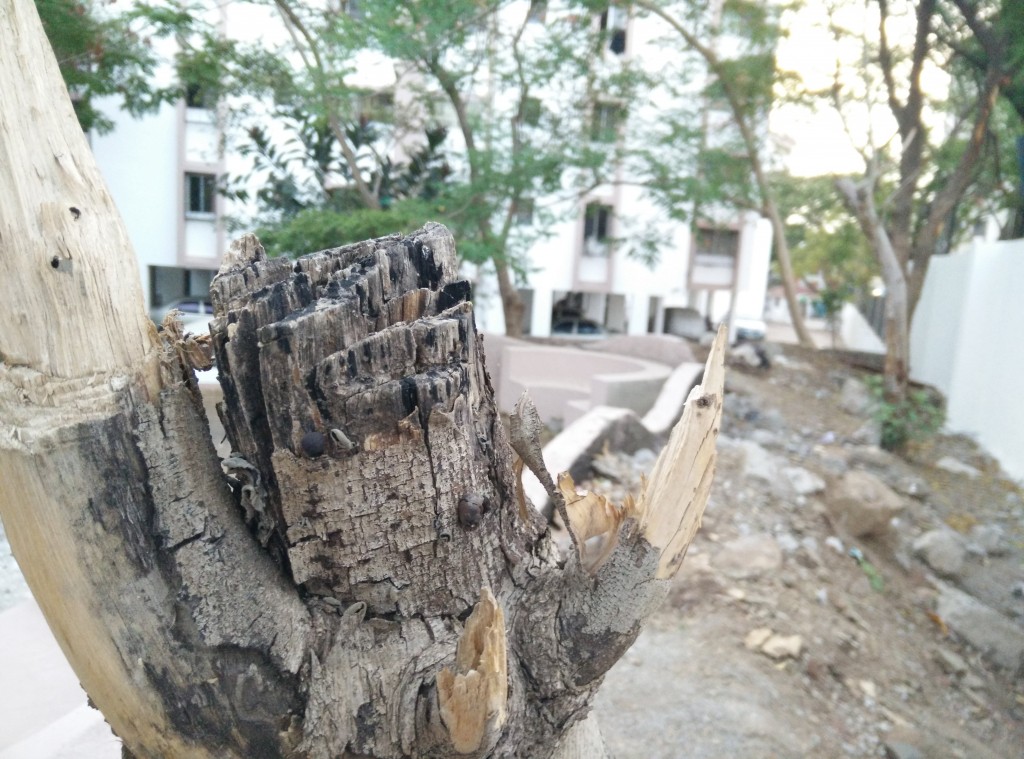 Given the hype around the camera, I expected the low-light performance on this one to be a bit better than what I got. I've been told that shifting to ColorOS can improve this by a bit, but that's quite a trade-off, especially when you get used to the very usable CyanogenMod ROM.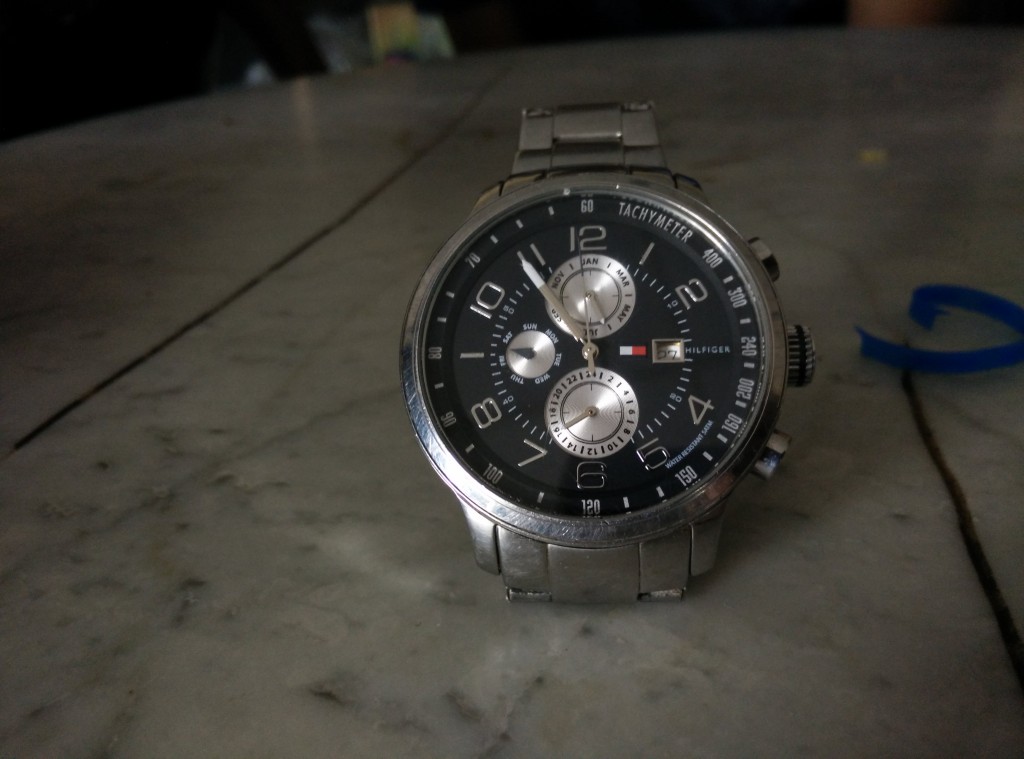 ColorOS is, in my opinion is one of the cheesiest, one of the most non-professional looking OEM skin; in no way am I going to give up OS usability for better camera performance. However, depending on what matters more to you, you can pick and choose between ColorOS and CyanogenMod.
Battery
OnePlus initially started their marketing campaign with a 'mystery battery tech' that soon disappeared in thin air. The device was ultimately with a 3100mAh non-removable 'all day' battery. Non-removable because OnePlus thought it made it possible for them to add 20% more juice, which hardly makes sense (look at the OPPO Find 7). Having said that, it must be noted that the OnePlus One is the most battery-friendly device I've ever used. The 3100mAh battery takes you through one day EASY, and sometimes two if you aren't a heavy user. All in all, the device returns anything between 5-8 hours of screen on (the best metric to measure battery, in my opinion). Please note that this does not include gaming of any sort; what I use the device mainly consists of apps such as WhatsApp, Chrome, WeChat, Instagram, etc. These apps aren't the most hardware-intensive, but quite a lot of them run at once at the same time, and along with 24×7 internet connectivity, take up a lot of the juice.
Display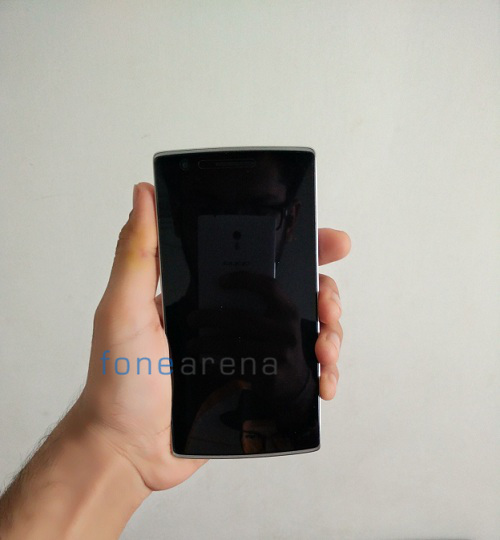 Although this aspect of the device has been talked about already, let me dig deeper. The display is very much reminiscent of the OPPO Find 5, a device which has one of the best displays ever. Coming back to the OnePlus One, the device does carry a lot from its ancestors from OPPO, and the display fares quite well. It doesn't look as tightly packed as a 5-inch 1080p phone, which is quite natural considering that the One is a 5.5-inch screen phone, but whatever it is, looks nice on the eye.
For those wondering if a QHD (2560 x 1440p) panel is any better on a 5.5-inch screen: Yes. The LG G3 and the OPPO Find 7 are examples of 5.5-inch QHD phones, and the difference between those and a 1080p display is about as much as the difference between a 1080p and a 720p 5-inch display.
Lastly, the display is slightly on the warmer side, which you might not notice until you pit the phone against another 5.5-inch flagship. However, we don't this it is a bug or anything, just a matter of choice.
Other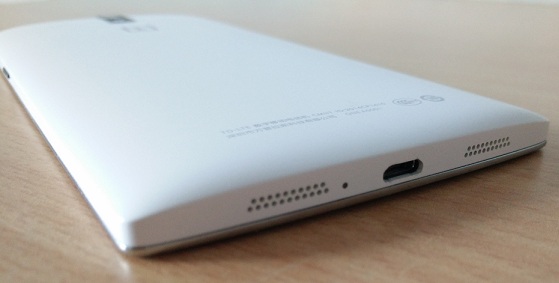 The One does not feature microSD expansion and/or a user-removable battery. However, the rear cover is removable and interchangeable. OnePlus calls these 'StyleSwap' cases, which are slated to come in a variety of styles – Denim, Bamboo and Kevlar, with the 16GB and 64GB shipping with Silk and Sandstone respectively. According to the company, the covers will 'will actually be made with their own respective materials', meaning a Denim StyleSwap cover will actually be made out of a piece of denim and so on. Of course, Sandstone and Silk are the exceptions here.
About storage: the Silk White version comes with 16GB on-board ROM, which as you might know, is not expandable. Out of the 16GB, the user is left with 12.5GB (when running CyanogenMod) for files and media. Also, the phone has no FM radio; who'd want to listen to low-quality audio on a device like this anyway?
Something that's really cool about the device – its internal speakers. However, you need to hold the phone at a certain angle to get the best out of them. They're quite loud and produce some rich, clear sound. Even at full volume, there was no distortion of any sort. Remember: YMMV depending upon the audio file. We recommend using 128kbps and above!
Conclusion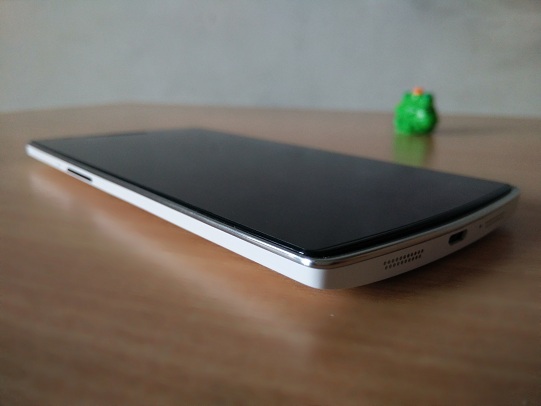 The OnePlus One is still a fable than a reality in most households, and time is running out for the company to finish leaving their first impression. Launched only in 11 countries, the OnePlus One has left enthusiasts from other markets wanting, leading to a huge demand.
Claimed to be a 'flagship killer', the device isn't quite there, but for $299, the OnePlus One is a steal. I'd go as far as to say that I'd be happy paying up to $400-420 for the 16GB version, which should give you an idea about the device's capabilities. More than anything, the OnePlus One sits in a segment of its own, the only one in that.
We only hope that CyanogenMod continue supporting the device for the promised 18 month period, by the middle of which we should have a bug-free, optimized version of the OnePlus One. As it stands, you do have to make a few compromises, first to get the One, and then, to live with it. But if you don't mind those, the OnePlus One is for you!
Pros
Pricing
Build
Display
Performance
Battery life
Cons
Limited availability
Non-removable battery
No microSD expansion
Again, you can get the device shipped to you from Shenzhen Chigon Technology on AliExpress: OnePlus One on AliExpress. Do let us know of what you think about the device!