Google has acquired 3D graphics start-up drawElements for an undisclosed amount. However, few reports are claiming that the deal is more than $10 million. As a result of the acquisition, drawElemnts team will join Google.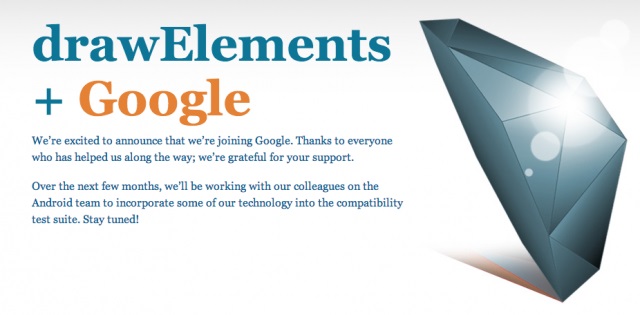 Over the next few months, we'll be working with our colleagues on the Android team to incorporate some of our technology into the compatibility test suite. Stay tuned!"

posted the company on its website.
Based in Helsinki, drawElements, specializes in mobile 3D graphics analytics. It produces a graphics test that helps companies make their software compatible with Google's Android operating system. DrawElements' technology lets developers test various GPUs across mobile devices. It also tests their implementation, stability and correctness.
This year Google acquired mobile enterprise security startup Divide, Word Lens creator Quest Visual and it recently acquired Songza.