Samsung Galaxy S5 boasts of a heart rate sensor that can measure and monitor users heart rate. Located below its 16MP camera, the sensor uses the S Health app on the phone to track daily activities of the users. The company has pushed an update to the S Health app that will read your stress level.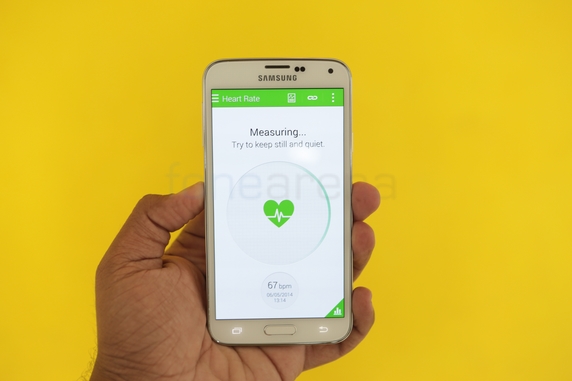 Samsung says that these measurements should not be used for medical reasons as it is not an official medical device. Besides reading your heart rate, the S Health app also prepares a chart that shows stress levels on an hourly, daily or monthly basis. The update can be received from latest version of S-Health at Samsung's dedicated app hub. Users can update it manually if they have not received the notification yet.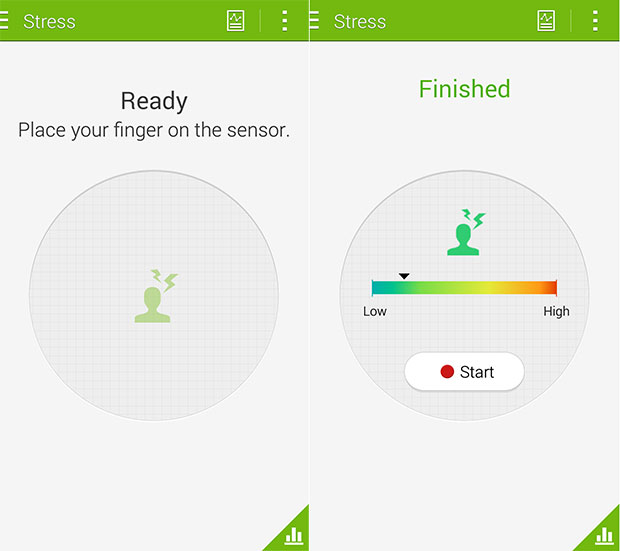 The feature is more likely to be taken as a fun way to know your stress level as it will show higher stress level after a heavy gym session and a lower stress level after a nap. Samsung has scheduled health focused event on May 28th which could be related to forthcoming sensors and components.