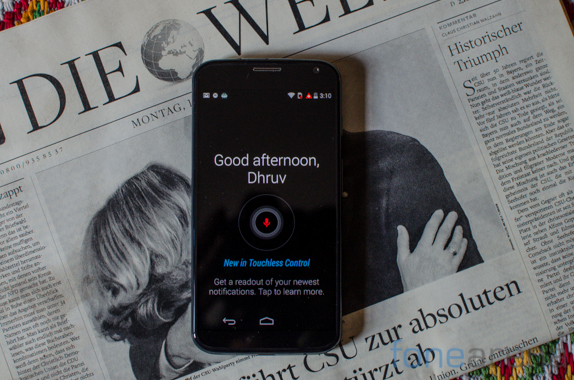 Motorola definitely created a splash in the market when it launched it's surprisingly affordable yet capable Moto G. Now, the company is all set to announce its next device which is expected to "connect more people to the world's information and each other."
To be launched at an event in London on 13th May, the phone will undoubtedly be priced within reach of most people. What remains unclear though if it will be successor to the Moto G or an even lower priced device. There have been rumblings of a device that touches an even lower price point dubbed the Moto E. The other possibility is of a Moto G refresh which largely keeps the same hardware and design but adds LTE support.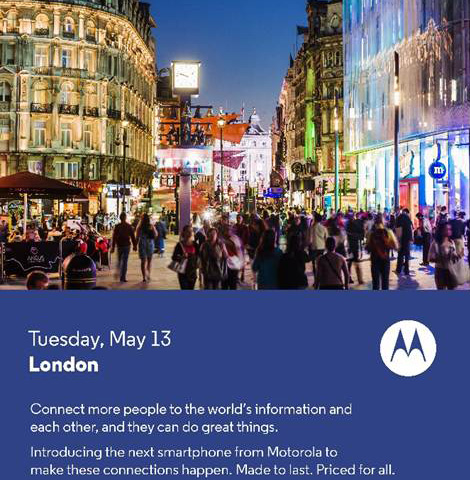 Motorola's invitation for the event hints at the device being "made to last, priced for all" which makes us think that it might be a device specifically aimed at developing markets. This'll be Motorola's first device after the Lenovo acquisition and it would make sense to tap into the huge Chinese and Indian markets where the Moto G has already made its presence felt. We'll have more on the next Motorola device as we hear more, in the meanwhile do check out our Moto X and Moto G reviews.
[Via – The Verge]