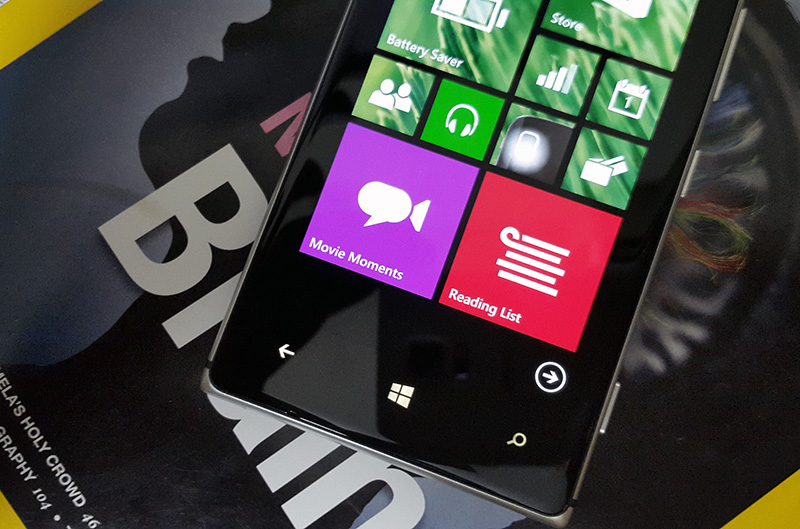 With the Windows Phone 8.1 update in the hands of developers in the form of a preview, Microsoft has chosen to release some of its own apps that take advantage of the new OS features and the APIs. Movie moments, a basic video editing app that takes advantage of the video editing APIs and reading List, a Read-it-later style service, have been made available for Windows Phone 8.1 as universal apps on the store. These apps were part of the Windows 8.1 update that launched for the bigger screened devices in October last year, which means we are finally starting to see some parity within Windows. If you are one of the many developer preview users, download these two apps from the Windows Store and test them out –
Reading List for Windows Phone 8.1
Movie Moments for Windows Phone 8.1
Windows Phone 8.1, a huge update for Microsoft's mobile platform, brings it even closer to its desktop/tablet counterpart, with WinRT APIs now fully supported instead of just a subset like before. These new APIs, which were already a part of the WinRT environment in Windows for the desktop, are now available for the phone too, for developers to target. But even Microsoft's apps that were released onto Windows 8.1 earlier failed to make it to WP8, and hence we are seeing these releases now. Movie moments is one of the first video editing apps for Windows Phone and serves as a template for third party developers to take inspiration from, but it does function well enough to warrant a try. It has basic editing options including options for adding captions, music and more, and the end result is pretty good.
Reading list on the other hand syncs with all of your Windows devices and roams your "read it later" content as a part of the whole cloud package. This is very useful, much like the synced IE tabs that have been added to IE 11 on Windows Phone 8.1. The app has a simple view for all your saved articles, including categories and interestingly a "recently deleted" list to keep track of the recent things you deleted, mistakenly, among many other features.
Windows Phone 8.1 should soon reach app parity with Windows 8.1, thanks to all the new APIs and features it packs. Once the transition is complete, we will literally have a single OS spanning across different form factors, with the Azure cloud backbone powering the experiences. Lets see what else Microsoft has in store for us, then.