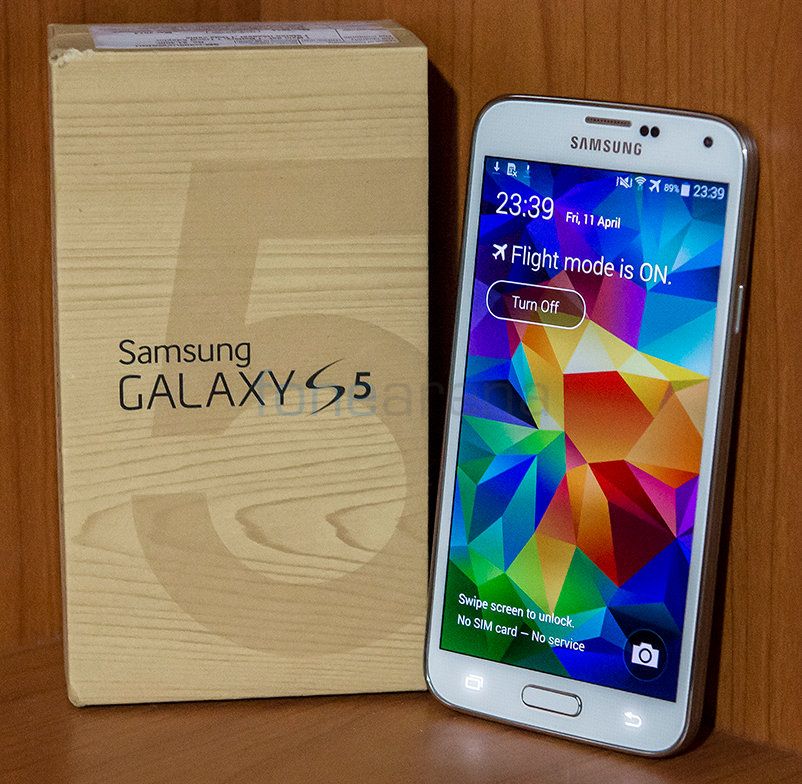 Today we've the unboxing of the Samsung Galaxy S5. It was officially announced in February during Mobile World Congress 2014. It is now available for purchase in India through Samsung stores and most other retailers.
The device retails for a price of around 51,500 rupees. The price varies a bit depending on your location and the retailer you choose. This is quite high even if you if you compare the launch price of the Samsung Galaxy Note 3.
There is also a special offer going on at the moment which gives you around 15-20% cashback based on the card that you have. That guarantees you a saving of at least 7000 rupees. So we advise you to check for any such offers before making a purchase.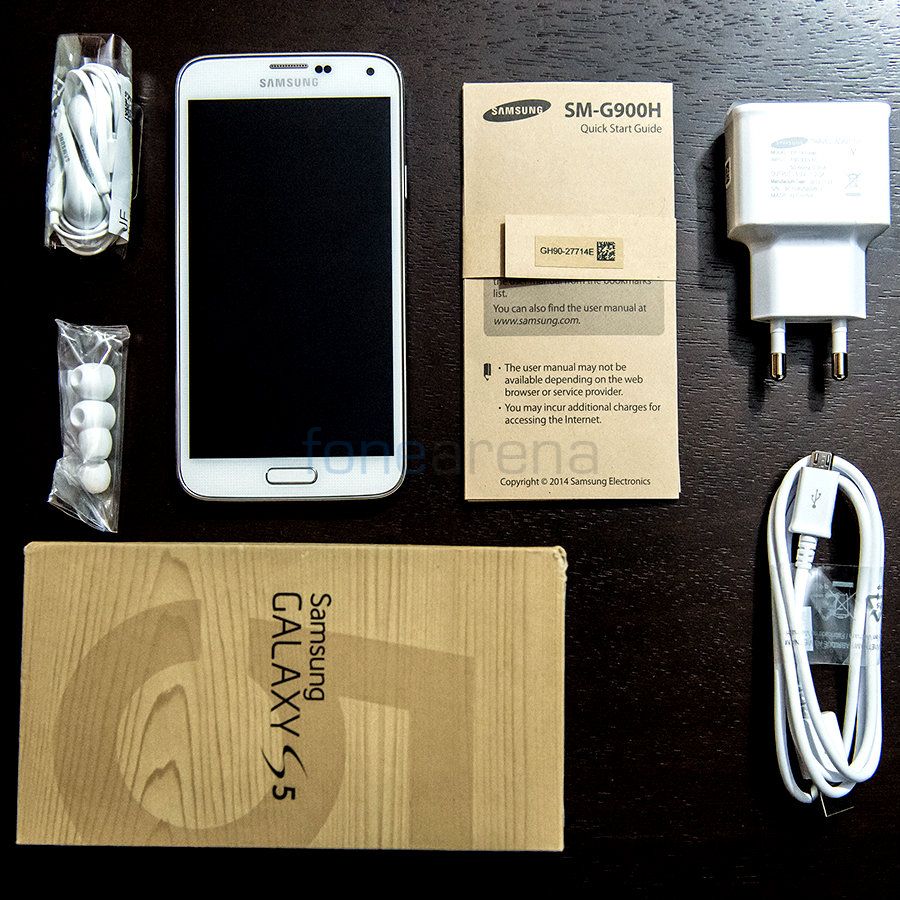 The contents of the box are :
Samsung Galaxy S5 (Powered by Exynos Octa-Core Processor)
2800 mAH Battery
Earphone and Additional Eartips
USB to microUSB 2.0 Cable
Wall Charger
Documentation
The device available in India is powered by an Octa-Core (A15 1.9 Quad + A7 1.3 Quad) Exynos 5422 processor and it wont support LTE bands.
The box contents are as expected bar the USB cable. Despite having a USB 3.0 port on the device, Samsung has chosen to provide us with a 2.0 cable. While a 2.0 cable is fine for the purposes of charging, it's not as fast with regards to data transfer. Samsung had included a USB 3.0 cable with the Note 3. Even though most of us may have a spare 3.0 cable lying around our house, we expected Samsung to provide one as well especially considering the price we are paying for the device.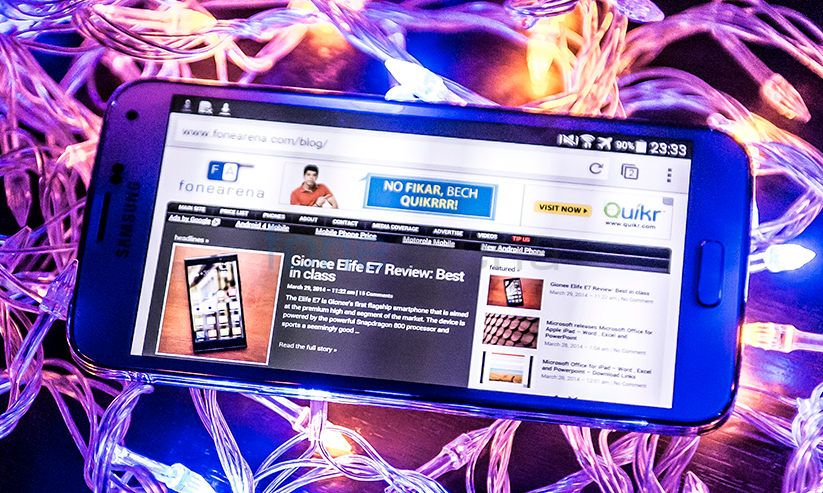 Stay tuned for more coverage on the Samsung Galaxy S5!