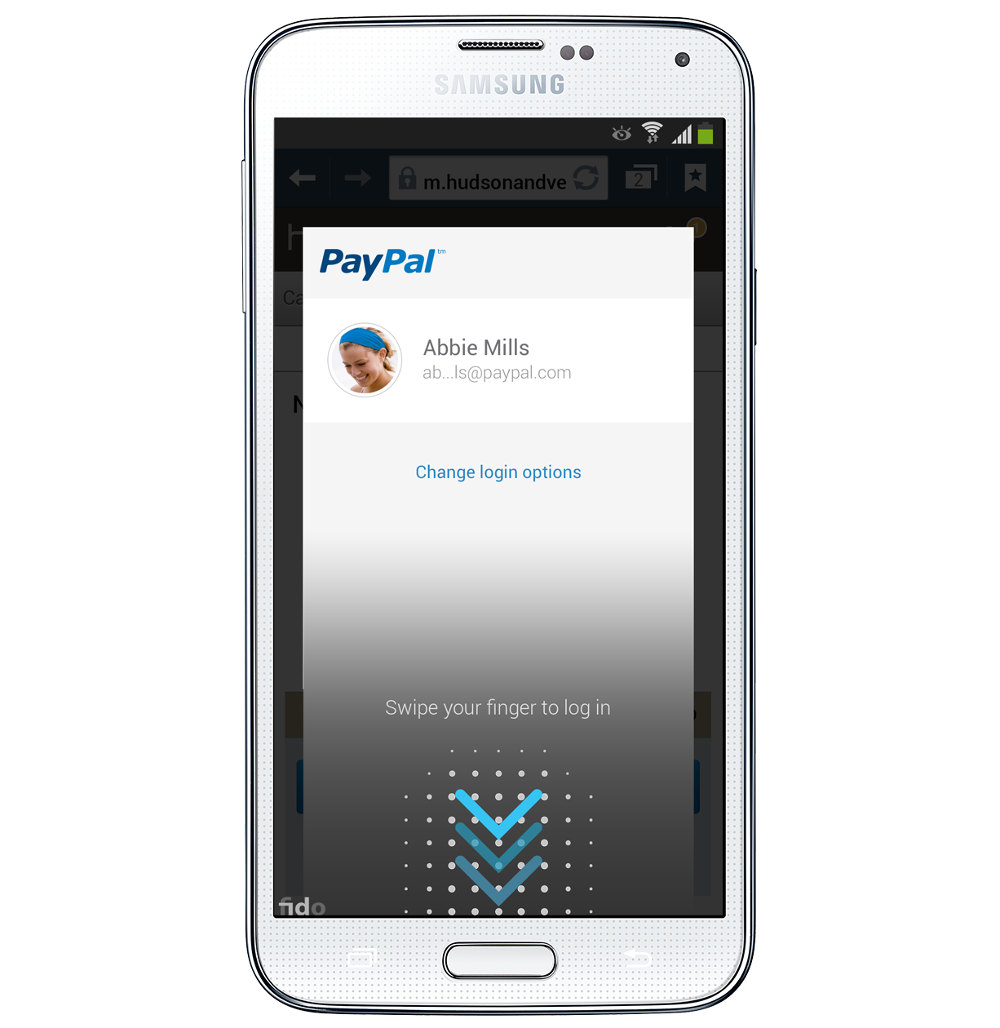 PayPal has announced that the fingerprint-based authentication system for the Galaxy S5 is available in 25 countries. This lets users just login to PayPal on mobile web sites, mobile apps and in stores with their fingerprint. This was first announced at the Mobile World Congress in Barcelona in February. It is also more secure, says PayPal.
Here is the official demo that shows how to use the biometric authentication system to login to PayPal on the Galaxy S5.
https://www.youtube.com/watch?v=41K8b_Kcj1U
John Lunn from PayPal Developer Network, said
Customers can use their finger to pay with PayPal from their new Samsung Galaxy S5 because the FIDO Ready software on the device securely communicates between the fingerprint sensor on their device and PayPal's service in the cloud. The only information the device shares with PayPal is a unique encrypted key that allows PayPal to verify the identity of the customer without having to store any biometric information on PayPal's servers.
It has also launched PayPay apps for Gear 2 and Gear Fit that lets users to check-in to pay with PayPal in eight countries, as it promised at the MWC 2014 earlier this year. It also lets users check their PayPal balance, get payment notifications and save offers from local businesses.
Here is a demo of the app on Samsung Gear 2 devices