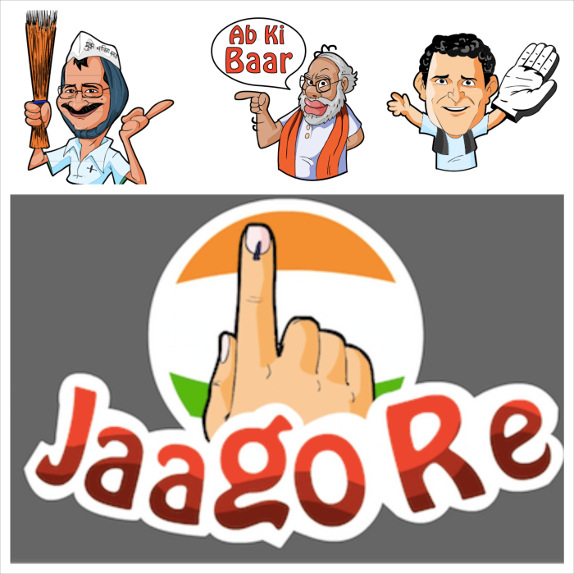 hike, cross-platform messenger got $14M funding from Bharti Softbank (BSB) recently. hike crossed 15 million users in February and has over 80% user base under 25%. It has released new political sticker pack aimed at youth for the general election 2014. The pack includes stickers for Narendra Modi, Rahul Gandhi, Arvind Kejriwal and other generic stickers dedicated to elections. These are co-created with the youth, says hike.
Regarding the new political sticker pack, hike said,
The new political sticker pack has also been introduced basis a heavy demand from hike users who are excited about the General Elections. These stickers will add more context to their political chit-chats with a little bit of fun and humor.
It launched Indian Emoticons to fit the moods of an Indian user last year. hike for BBM got support for Stickers recently. hike messenger is available for iOS, Android, Blackberry, Windows Phone, S40 and S60 platforms globally. Head to get.hike.in to download the hike messenger to check out the new sticker pack.