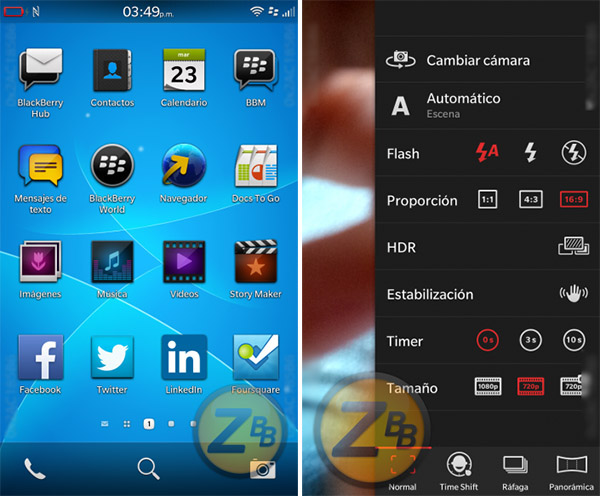 BlackBerry started rolling out OS 10.2.1 for its OS 10 devices earlier this year that brought new software features, FM Radio and more. BlackBerry OS 10.3, an upcoming version of the BlackBerry OS has leaked. BlackBerry Empire has got hold of the BlackBerry 10.3.0.140 ROM for the BlackBerry Z10 (STL 100-3), soon after ZonaBlackBerry posted screenshots of the new BlackBerry OS 10.3 features.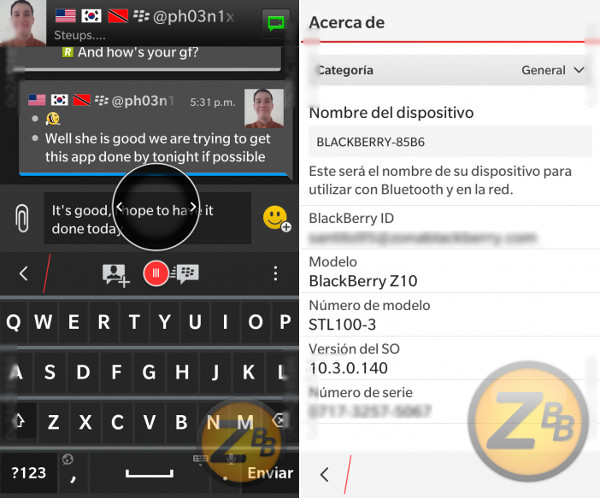 The upcoming OS 10.3 update is expected to bring a slightly flatter look, improved iconography, new Intelligent Assistant and more features. According to the leak, here are the new features expected in the BlackBerry OS 10.3.
Homescreen – The box around the icons is now gone, may or may not be a final decision.
Intelligent Assistant – It seems BlackBerry is not to be left behind and an intelligent assistant is implemented in this version seems to not work properly.
New keyboard layout and colors – Slightly changes the design a more minimalist style and color scheme of the operating system is now, Black with Red, Black and red.
Advanced Interaction Features are implemented to turn off the screen when the device is upside down or inside pocket to save battery.
Features of the camera – A timer for taking photographs is added, Taking panoramic photos (works correctly) is implemented, The option to record in 720p at 30 fps and 60 is added, HDR takes is suggested when conditions require.
Smart Search.
Design changes in the Music Player – Emphasis to focus button makes the player and part of them is hidden the scroll.
Design change in controls and buttons – The controls and buttons worked and acquire a more gentle view looking design for a minimalist style.
The reaction rate is significantly improved – The system minimizes and maximizes application almost instantly giving a more pleasant browsing experience.
Since this might be an early version of the build, there might be some bugs. It is not clear when BlackBerry plans to roll out the new version for the BlackBerry users.