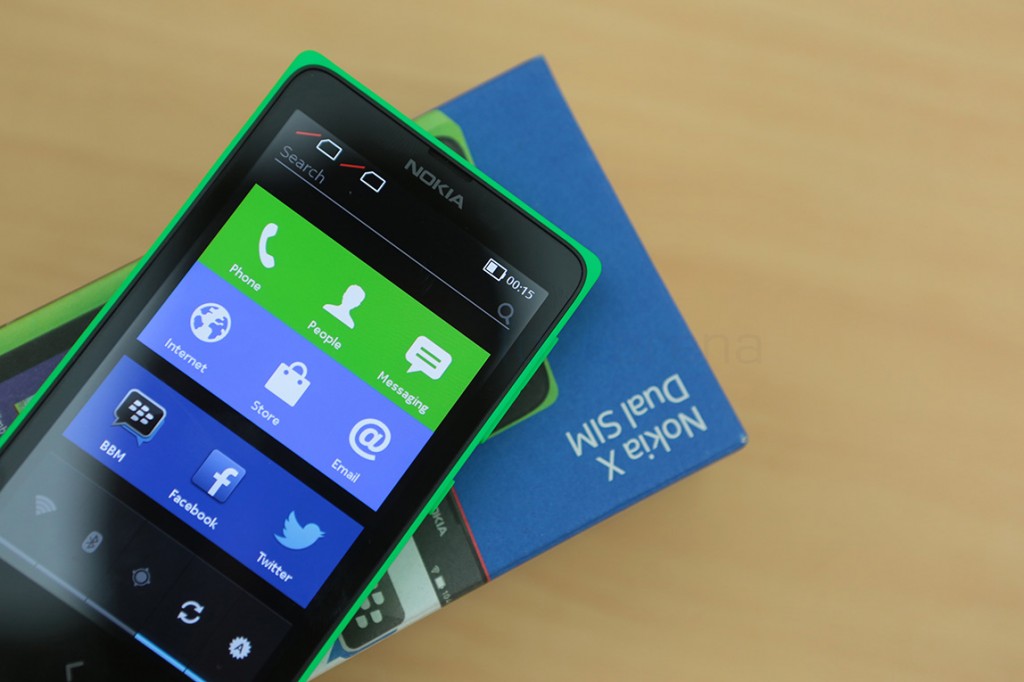 Nokia X is the first smartphone from the Espoo company running Android, and more importantly, Android apps. It was launched in India just a day back for a price of Rs. 8,599/-. "X" is symbolic in many ways. the company is now at the cross roads of a transition from being an independent company to being owned by Microsoft, the maker of software running on Nokia's current smartphones. X is also the bridge between Nokia's struggling smartphone business and its traditional feature phone business. Nokia knew, that without apps, its revived Asha platform phones are getting nowhere, and they also knew that it will never create this familiarity factor with Windows Phone, a crucial factor for any company that has a wide array of devices. Hence the Nokia X happened, and just a day after it officially launched in India, we now have it with us, in retail form, for a quick unboxing and overview of the device on video, watch –
As you can see from the video above, the box contents are very minimal and to the point, and very similar to what we usually see inside the boxes of Asha devices. Here is a photo of everything inside the box, along with the phone powered by the battery –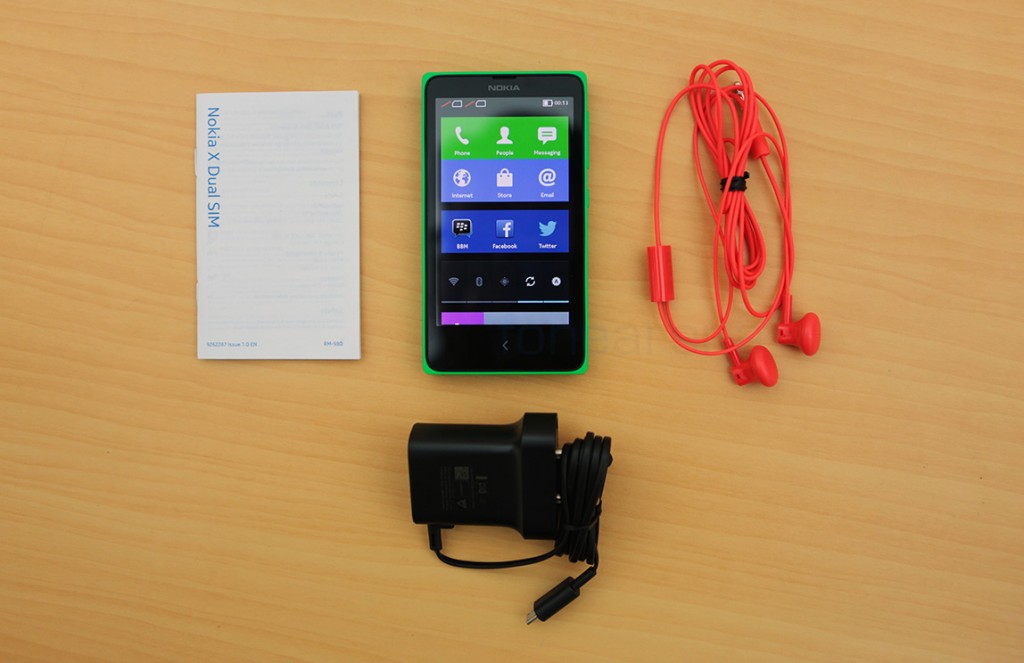 Box Contents
Nokia X Dual SIM phone in Green
User manual
Red earphones with mic
Wall plug with micro USB for charging only
Yes, there is no data cable bundled in the box, but we kind of expected that from a very Asha-like packaging from Nokia here. Now talking of the phone, the Nokia X is something we already took a look at the Mobile World Congress event in Barcelona, you can take a look at our hands on impressions here. That aside, the retail version is, as expected, the same, although we did like the fresh looks of it.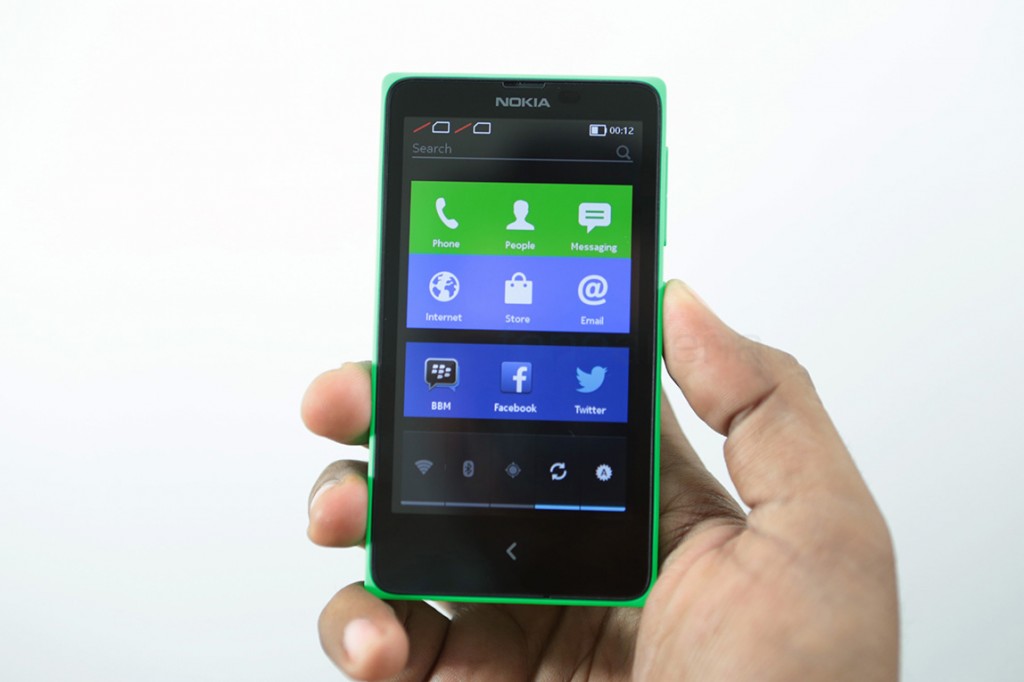 The phone has a 4″ IPS LCD at the front with a lone capacitive key below it. The colour green comes through to the front thanks to the sturdy polycarbonate casing covering the entire back and sides of the phone.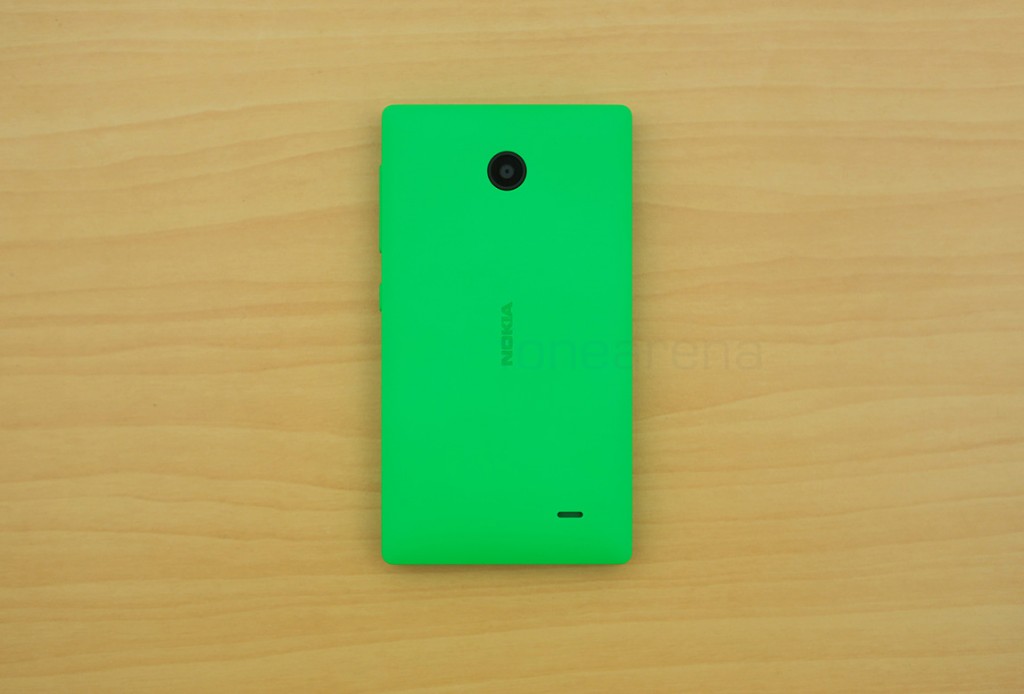 It's a decently sized slab of plastic, really high quality of course, just like the Asha 501 when it was launched. The removable cover houses the battery and the card slots inside, two of them micro SIM and one micro SD. Out first impressions are very similar to the ones we had when we first saw the phone, but of course, there is a lot more the Nokia X, like actual performance tests(We'll finally be able to run Android benchmarks on a Nokia device), gaming reviews and a lot more. So, you should definitely keep an eye on our YouTube channel and the blog for all the upcoming information regarding the Nokia X. But again, if you have any questions regarding the device, feel free to let us know in the comments section below, we will try our best to answer and we will also have a AskFA session for this soon, stay tuned!
More pics –