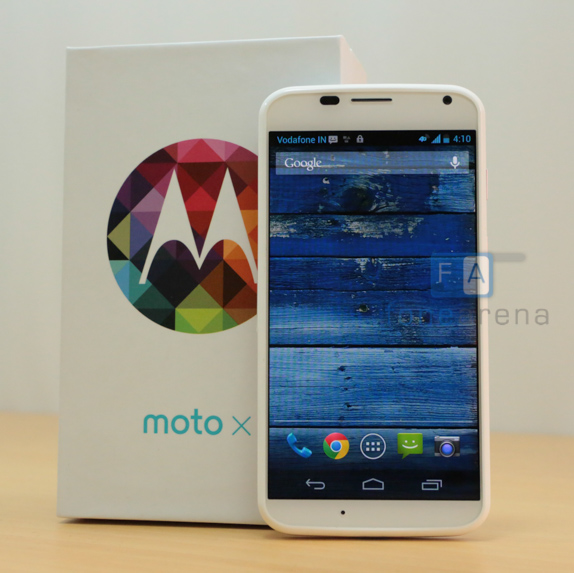 At a Motorola event here at the Mobile World Congress in Barcelona, the company just announced that the Moto X is expected to make its way to India and Australia within the next few weeks. This device would follow up on the heels of the Moto G that was launched earlier this month. 
Q: When will see Moto X in Aisa A: In next few weeks Moto X will launch in India and Australia #MotoMWC

— Motorola Mobility (@Motorola) February 25, 2014
Specifications:
1.7Ghz dual core Snapdragon S4 Pro
Android 4.4 KitKat
4.7 inch 720p display
2GB RAM, 16GB ROM
2200 mAh
10MP Clear Pixel camera, 2MP front facing camera
Bluetooth 4.0
WiFi b/g/n/ac, GPS, GLONASS
NFC
nano SIM
Given the extremely competent pricing of the Moto G, we're quite excited to see how Motorola plans to price the Moto X. The Moto X recently got a price cut to $399 which is a 100 USD lower than the erstwhile $499 price point. Motorola also has a very cool Moto Maker service that allows buyers to customize their devices however there is no word so far if this would be launched in India.