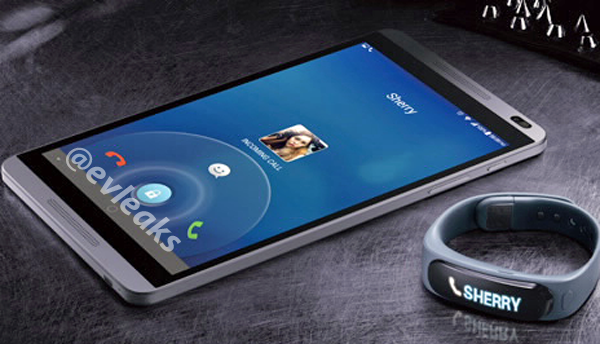 If you're thinking that the phone in the photo above is a HTC device then you are probably wrong. According to the source, it is actually a device made by Huawei.
Along with the lookalike, we also see another device which seems to be a smartwatch. Wearable technology is the next big thing and perhaps Huawei wants to join in on the party before its too late. We're not too sure about the features yet but from the photo we can understand that it will be able to make/take calls.
Like you all, even we can't help but notice how similar it looks to the HTC One. It looks like it's larger and slimmer version of the device but seems to lack the curved back design that was popular with the original. Event the front facing cameras and sensor have been designed differently.

We could expect the devices to get announced during MWC 2014 in Barcelona, Spain which kicks off from 24th February. We will be covering the event and will make sure that we keep you updated on more information and possible photos and videos of the devices from the showfloor.