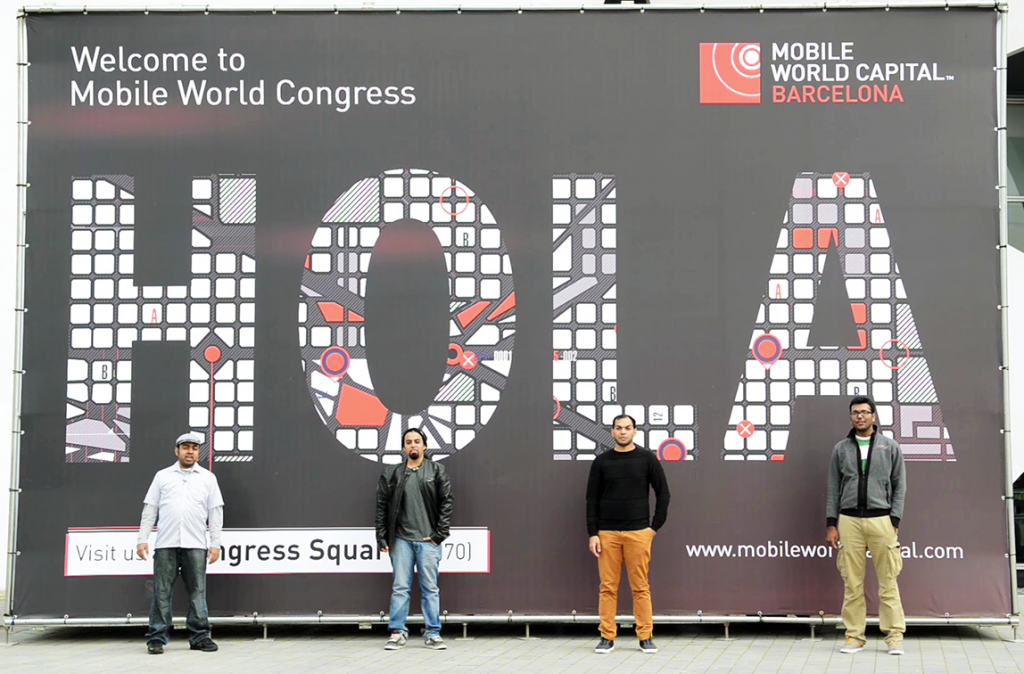 The FoneArena team is live from the world's biggest mobile focused event – the Mobile World Congress 2014 from Barcelona, Spain. The city has been hosting this event for 5 years and this is FoneArena's fifth year at this grand event where countless number of companies introduce new products around the mobile ecosystem. Four of us are here and we will be bringing you a ton of coverage from the show floor. Here's a video overview of what we are planning to do from the event –
httpv://www.youtube.com/watch?v=2c1V3USPqk0
As you could see from the video, we will be doing hands on videos, important comparisons from the show floor, daily round up videos for people who miss our live coverage among many other things. But we will also have special coverage on the "Internet of things" around wearable technology, which is currently the hottest trend in the market. And finally, after the event noise dies down, we will also  be bringing out our opinions in form of compiled lists, like the best phones from MWC and so on.
All you have to do to follow our coverage is
Subscribe to our YouTube channel if you haven't already
Subscribe to our daily newsletter, we will be having MWC highlights in there
Follow us on our social channels and finally – Facebook | Twitter | Google+
Follow our blog for all the latest breaking news and hands on right from the show floor, and we might even a couple of surprises for you, so hang tight and keep checking back for all the updates, straight from the MWC 2014 show floor.
We would like to thank Broadcom for being our travel partner, check their MWC 2014 hub out!
Additionally, if you like to have personal opinions on the happening news, from all the FA members at the MWC show floor, follow these twitter accounts –
Varun Krish – @varunkrish
Dhruv Bhutani – @DhruvBhutani
Sandeep Sarma – @sandeep9sarma
Bharadwaj – @bharadc23