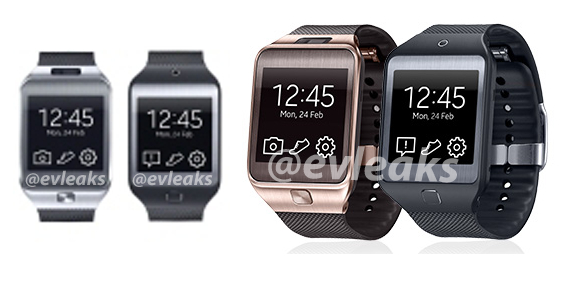 We had seen several reports, including reports from Korean websites claiming that the Galaxy Gear 2 would launch at the MWC 2014. There were also rumors about Samsung unveiling two Galaxy Gear smartwatches at the event. Thanks to evleaks, now we know that these would be called Samsung Galaxy Gear 2 and Galaxy Gear 2 Neo. Evleaks has also leaked the images of these Smartwatches.
Looking at the images, we can see a familiar button on these, similar to the Home button on Samsung smartphones. On the top, each smartwatches have a different design. Both these have a normal strap, unlike the Pebble Steel smartwatch, that has a metal strap.
These are rumored to run on Tizen OS, according to a recent report. We saw the Galaxy Gear at the IFA 2013 in September, that was launched in India at a price tag of Rs. 22,990, that got a price cut twice in less than five months of its launch.
Recent reports revealed that Samsung is considering a price point lower than that of the original Galaxy Gear. The price will obviously not be revealed at the announcement on the 24th February. Hope we can expect it to be priced reasonably, since the one of the main reasons for the commercial failure of Samsung's Galaxy Gear was its pricing.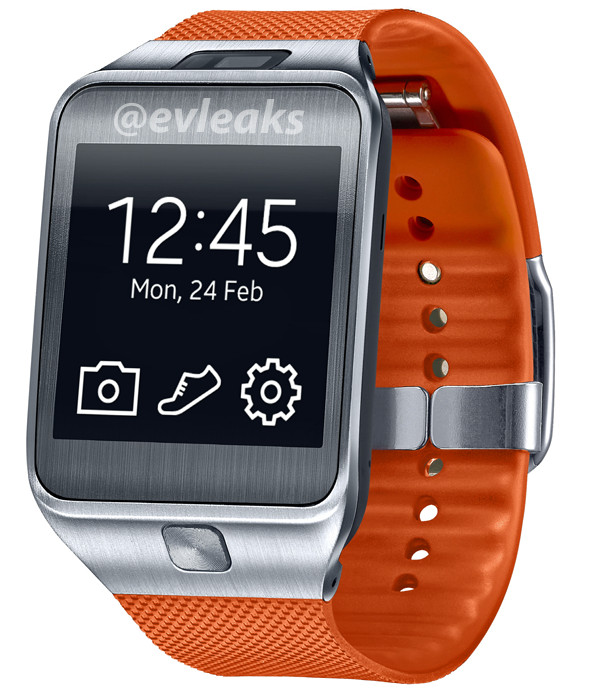 [Update 2: We have a large image of the Gear 2 from evleaks]
[Update: evleaks has tweeted that the Smatwatches from Samsung  are not Galaxy-branded. It might be Gear 2 and Gear 2 Neo or Samsung might adopt a new branding, specifically for their Smartwatch series.]