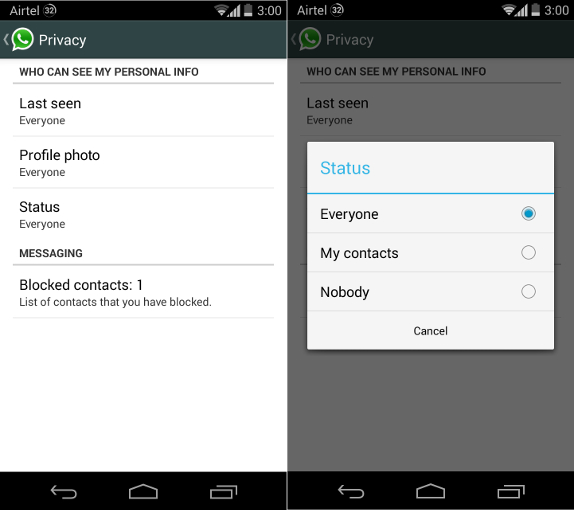 WhatsApp for Android now has new privacy features in the settings, that lets you restrict access to your last seen time, profile photo and status. You can restrict the access to all these separately from the privacy settings inside your account settings. This feature is already available for iPhone users.
You don't have control over your Online status. Everyone who has your phone number in their contacts list can see that you're online when you open WhatsApp unless that person has been blocked by you. That status will disappear a minute after you close the app. If you swipe out the app from the recent apps menu, it will go away immediately, says a Reddit user.
Even though updated version on Google is version 2.11.152, you can download the new v2.11.169 from the WhatsApp website. The new version might be still in beta, and we can expect it to roll out to users through Google Play soon.