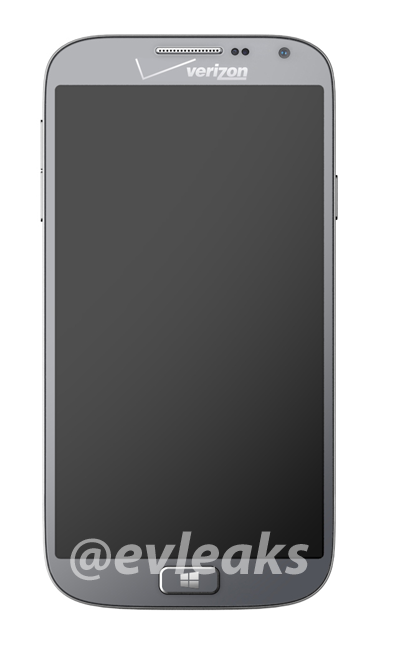 Samsung will still be making Windows Phones, if the previously leaked press image of its first Windows Phone 8.1 device is to be believed. Codenamed "Huron", the Samsung made Windows Phone will be a sequel to the ATIV S that coincided with the launch of WP8, the big reboot to Microsoft's fast growing platform. But Samsung hasn't announced any device since, so at this moment, this leak comes more as a surprise than the usual expected ones. Curiously though, the render, leaked by evleaks, shows off a device that looks exactly like the ATIV or a Galaxy, but misses the camera button on the side, which used to be mandatory for Windows Phone. And of course, the screen is "off" so we are not able to get a glimpse of Windows Phone 8.1 either, which evleaks claims the phone is running on. But there are more details.
[HTML1]
evleaks also revealed its model number earlier, which is SM-750W. Doing a quick search on the GFXBench site reveals that the phone is a mid range 720p device that has the Adreno 305 for graphics, unlike the full HD device we initially thought it would be. Rumoured to sport a 5 inch screen, the Huron might actually just be a rehash of the S4's chassis but just with different specifications. Adreno 305 signals that this might be powered by the new quad core Qualcomm Snapdragon 400 processors, like the MSM8226 based Galaxy Grand 2 we recently reviewed. Here is a screensnap of the GFXBench results –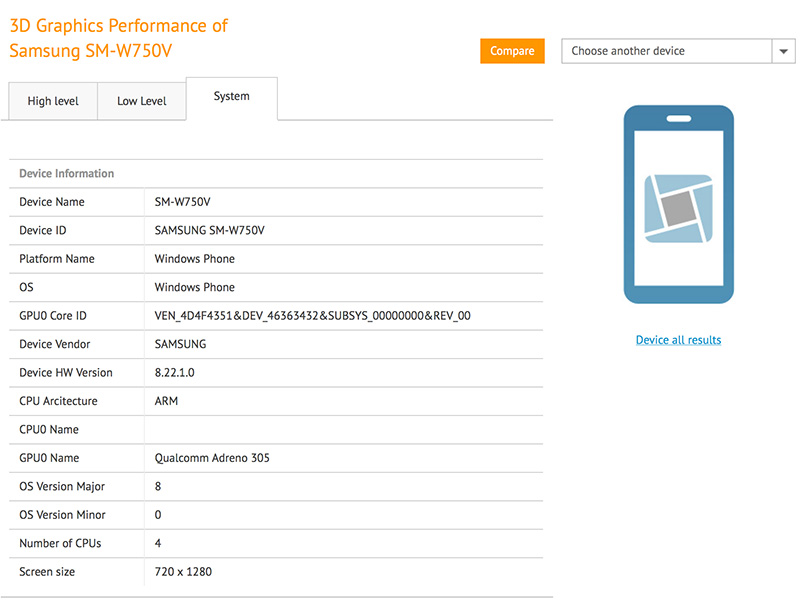 The image clearly spells out the codename, just like the evleaks tweet, so we have reasons to believe this is legit, but as we have seen from many instances earlier, don't take this as the perfect source of information. That said, this Samsung Windows Phone seems to be yet another half hearted attempt at the third ecosystem, which is expected from a company that dominates the world's no.1 platform. With Samsung's recent deals with Google, we doubt if we will ever see a high end Windows Phone from the company. Anyways, we will let you know if we get more information regarding this device's global variant, until then hold on and let us know what you think in the comments section below.
Source GFXBench