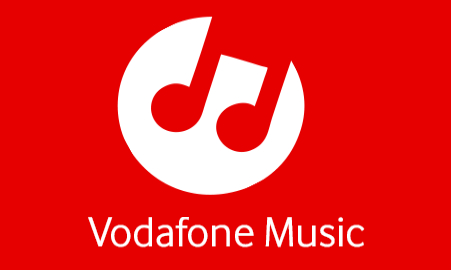 Vodafone India today launched Vodafone Music, the company's new music service that enables users stream, share and download music and watch music videos at a nominal cost. Vodafone has also launched an Android app that lets users listen, explore and download audio and video songs. This subscription-based service for Vodafone users comes in daily, weekly and monthly packs. The music service is powered by Hungama with a vast collection of songs in various genres and languages.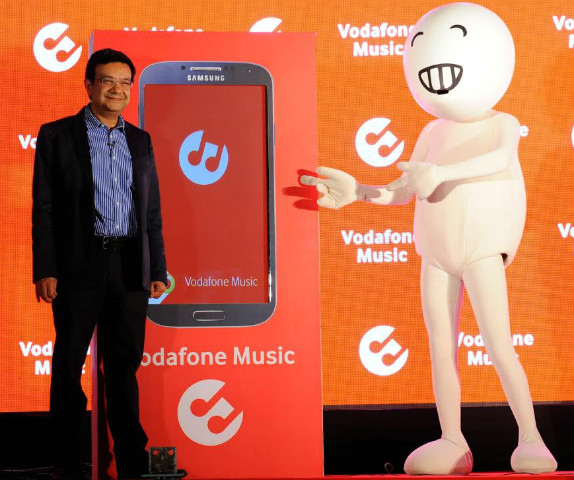 Vodafone Music Subscription packs
Rs. 3 A-la-carte pack – Download 1 song
Rs. 5 Subscription – Unlimited streaming and download for 1 day – Auto renewal daily
Rs. 10 Value Pack – Download 5 songs – 1 day validity
Rs. 29 Subscription – Unlimited streaming and download for 1 week – Auto renewal weekly
Rs. 99 Subscription – Unlimited streaming and download for 1 month – Auto renewal month
Speaking about the new music service, Vivek Mathur, Chief Commercial Officer, Vodafone India said,
Vodafone Music is a product designed to perfectly fit the digital generation- it's simple, immediate and unique. This service offers a large selection of music genres with incredible personalization that enables our entire customer base to enjoy and discover new music for free at the touch of a button.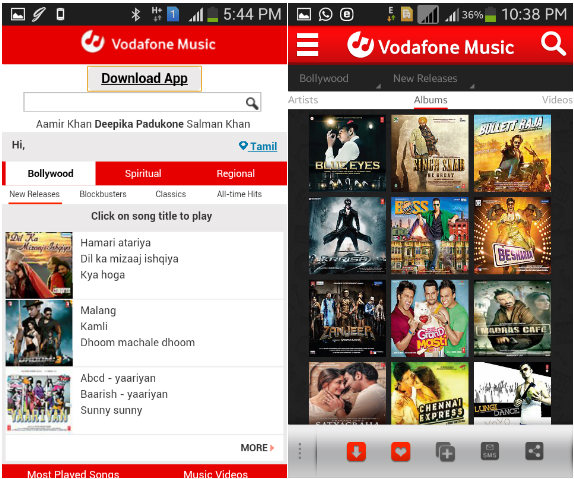 Features of Vodafone Music app for Android

Listen, explore and download unlimited songs & videos from a collection ranging from Bollywood, Devotional, Regional music and videos.
Create and share playlist with your friends across social sites. Feeling bored? Then listen to featured playlist created by our expert content creators.
Context menu and long press based options to play, add to playlist, add to queue & share.
Share across Facebook, Twitter, SMS and generic share.
Mini Audio player with playback controls and now playing screen including shuffle & Repeat with queue of songs.
My account consisting of my albums, my songs, my playlists, my videos, my buddies and my notifications.
Suggestive search.
Seamless streaming experience because of the adaptive audio streaming on the application.
Multiple pricing options basis your needs, subscribe to our Monthly, Weekly & Daily subscription or have fun downloading ala-carte or value packs at affordable prices.
Vodafone users can head to vodafonemusic.in to stream music online from a mobile browser or download the Android app . You can also SMS Music to 111 from your Vodafone number to get more details about the service.