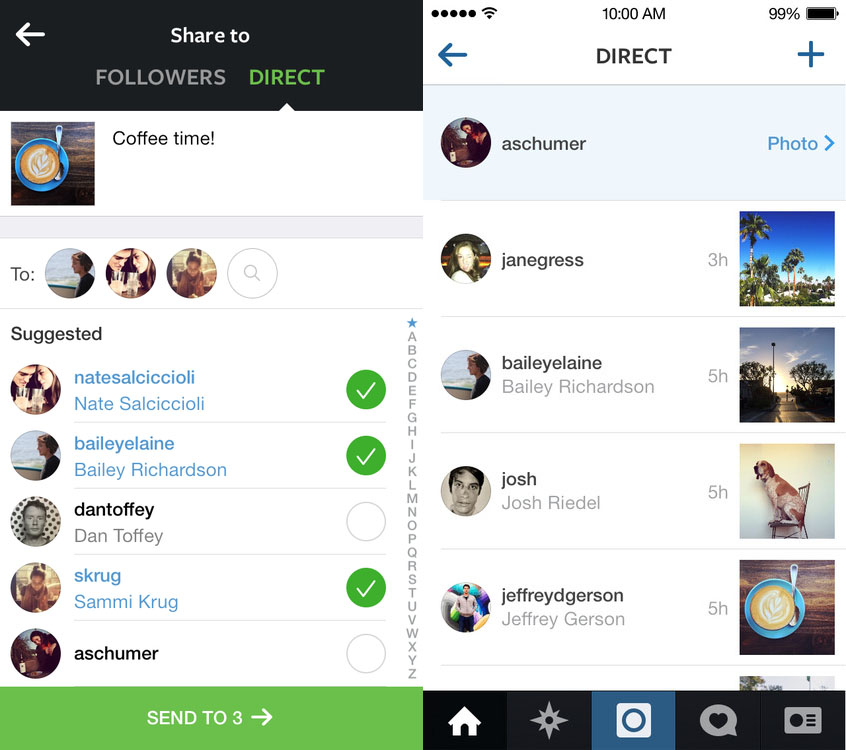 Instagram, the popular photo sharing network known for its huge user base and getting acquired by Facebook, today released a new feature called Instagram Direct. The uber popular app has finally received private messaging with the ability to send photos, videos and even text to an instagram user or just your own list of people. This is a bid to take on popular messaging apps like Whatsapp and Snapchat which have offered users with sharing personal pictures, with the latter even offering timed photos. With reports of failed acquisition attempts of Snapchat by Facebook, we had initially thought if this involved the parent company, but doesn't look like it. True to their initial promise, Instagram is still independent, but has only gained a business model in ads. The update enabling Instagram Direct is immediately available for Android and iOS while the official blog reminds us that the Windows Phone client is still a beta.
Here's a nicely made video showcasing Instagram Direct –
[HTML1]
Download it here –
About the new feature, Instagram Blog says –
There are, however, moments in our lives that we want to share, but that will be the most relevant only to a smaller group of people—an inside joke between friends captured on the go, a special family moment or even just one more photo of your new puppy. Instagram Direct helps you share these moments.
This kind of feature for an open social network like Instagram was not seen as missing, but was used in other services which offered better privacy and group options, and it now seems clear that Instagram is looking at a lock-in for its strong user base, which is alright we guess.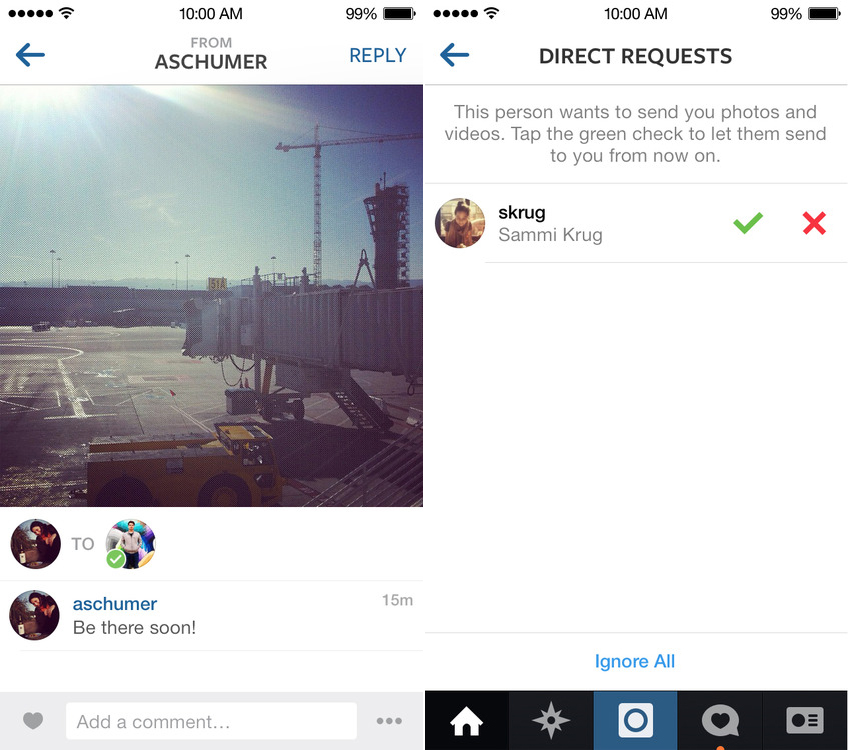 On how the feature works –
When you open Instagram, you'll now see a new icon in the top right corner of your home feed. Tap it to open your inbox where you'll see photos and videos that people have sent to you. To send a photo or video to specific people, tap the camera button to enter the same simple photo or video capture and editing screens. At the top of the share screen, you'll see the option to share with your followers ("Followers") or to send to specific people ("Direct"). To send using Direct, tap the names of the people you want to send your photo or video to, write your caption, tap "send" and you're done.

After sending, you'll be able to find out who's seen your photo or video, see who's liked it and watch your recipients commenting in real time as the conversation unfolds.

Photos and videos that you receive from people you follow will appear immediately. If someone you're not following sends you a photo or video on Instagram, it will go to your requests so you can decide if you want to view it.
As you can see from the image above, this pretty much works like Twitter's own DM service, which recently enabled sending of photos. You can immediately send Instagram Directs to all the people that follow you, but if people you don't follow want to send you directs, you can let them only after accepting their request. With this feature, Instagram strives to keep the 150 million user base strong and increase engagement. Naturally, the number of times a user opens instagram will be lot more after using the Direct feature, we guess that's what Instagram is going for. So, go ahead, update to the latest version and see if this works out for you.
Source Instagram Blog