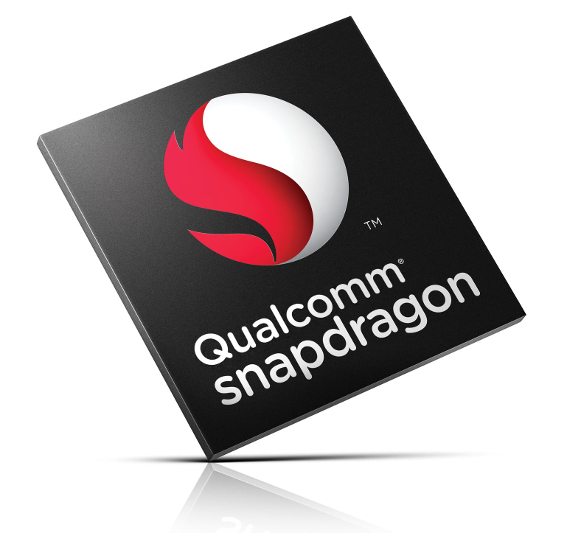 Qualcomm has announced the Snapdragon 805 processor in the 800 series. It is also the successor of the Snapdragon 800 processor that was announced back in January earlier this year and features the new Adreno 420 GPU that is 40 percent more graphics processing power than its predecessor and supports mobile video, imaging and graphics experiences at Ultra HD (4K) resolution, both on device and via Ultra HD TVs. It is also the first mobile processor that offers system-level Ultra HD support, 4K video capture and playback and enhanced dual camera Image Signal Processors (ISPs), says the company.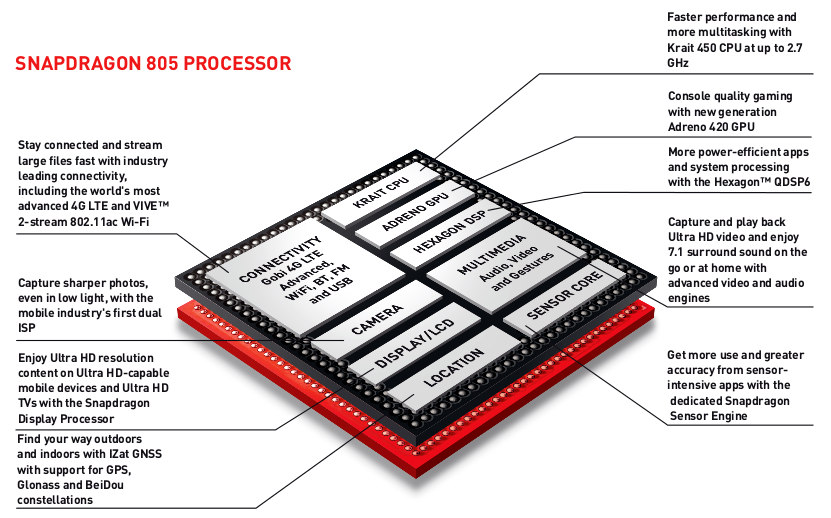 Features of new Qualcomm Snapdragon 805 processor
Up to 2.5 GHz quad-core Krait 450 quad-core CPU, memory bandwidth support of up to 25.6 GB/second
New Adreno 420 GPU for advanced 4K rendering at lower power and 40% more  graphics processing power than the Adreno 330
Support for Ultra HD resolution on-device display with output to HDTV
Qualcomm Gobi MDM9x25 or the Gobi MDM9x35 modem for LTE carrier aggregation and LTE Category 4 with superior peak data rates of up to 150Mbps.
2-stream dual-band Qualcomm VIVE 802.11ac Wi-Fi, enables wireless 4K video streaming
Low-power PCIe interface to the QCA6174 for faster mobile Wi-Fi performance (over 600 Mbps)
Hardware 4K HEVC (H.265) decode for mobile for extremely low-power HD video playback
First Gpixel/s throughput camera support in a mobile processor designed for a significant increase in camera speed and imaging quality.
The Snapdragon 805 processor is sampling stage and is expected to be available in commercial devices by the first half of 2014.