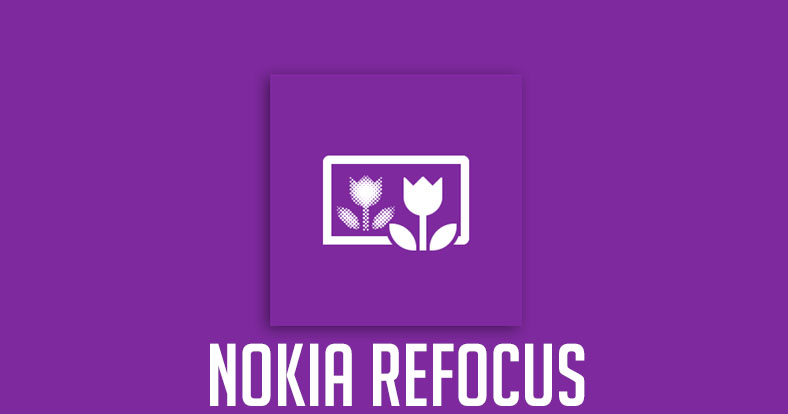 Nokia Refocus, the app that lets you focus your photo AFTER you take it, is now available for download on all Nokia Lumia PureView devices. Demoed back at the Nokia event in Abu Dhabi, the app grabbed some major eyeballs when other companies are looking for a hardware implementation of this on their phones. But this is not a hardware solution, it's just computational photography which uses neat tricks and the immense know-how from Scalado to work some Lytro-like magic and that too, using just an app for Lumia PureView devices. It is now available for download at the Windows Phone Store for the Lumia 920, Lumia 925, Lumia 928 and the Lumia 1020 running the Windows Phone 8 Amber update.
Download Nokia Refocus from the Windows Phone Store
We had seen some great samples of Refocus when Nokia had shown them off earlier, where it exactly showed how the refocus camera will work, with live examples such as this –
[HTML1]
Here's how it works –
First focus on the object that's the closest to you, and as you look through the viewfinder with your camera, it will look blurry. However, move the camera closer to the object and everything becomes clear. This is to help you know how close you can go before you take the shot.

Once you have the closest object in focus, tapping the screen on your Lumia will start the capture process – which only takes a couple of seconds (try to be very still). During this time, Nokia Refocus performs a 'focus sweep' and creates a depth map.
We have seen some third party apps implement similar functionality but we can't mistake the fact that Nokia's implementation might be more reliable. The app takes a quick burst of images, much like the Nokia Smart Camera app and lets you choose the focus, or even merge all the photos to have infinite focus. You can also use the colour pop option to isolate specific colours in the photo. The end result, which can be uploaded to SkyDrive as well as a separate container on Nokia's Refocus site, can be shared with social media and even let other play around with focus on your photos.
Pretty nice that Nokia is using the computational power of all these smartphones for some decent camera innovation, wonder what they will be able to do with the Snapdragon 800's power on the Lumia 1520. Anyways, do give it a try and let us know what you think in the comments section below.
Source Nokia Conversations