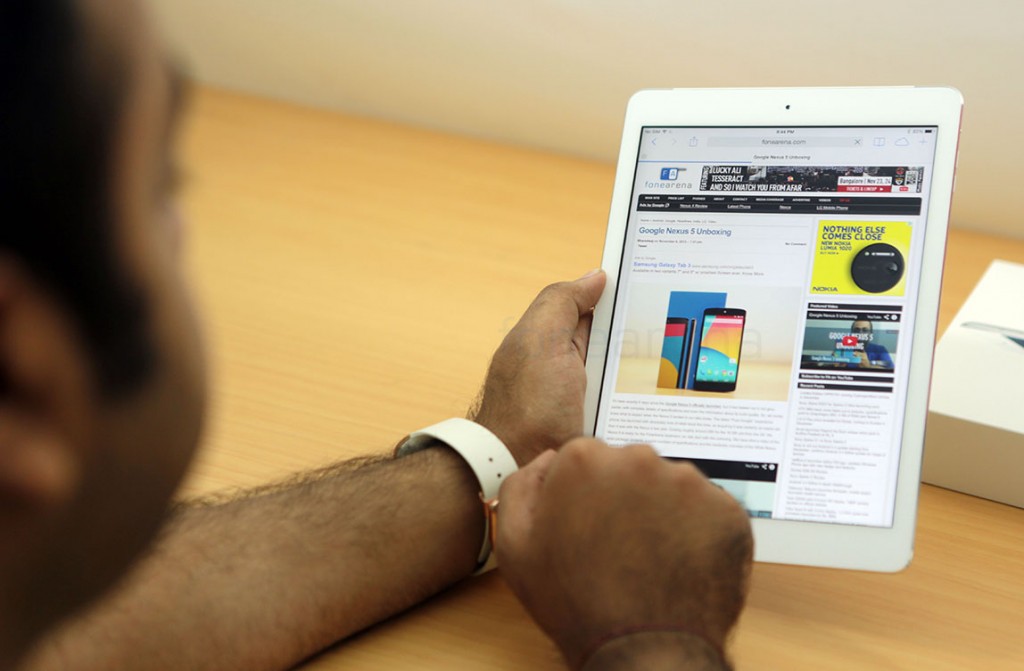 We have the all new thinner and faster iPad Air for an unboxing at FoneArena. Apple announced this iPad along with new iPad mini with retina display at an event last month. The new iPad Air went on sale in the US and several other countries on November 1st.  There is no clear date for India yet but it is expected to be launched soon. So we decided to unbox the iPad Air for you and also quickly compare it to the iPad 4 and iPad mini. Hit play on the video below to catch all the action.
httpv://www.youtube.com/watch?v=KFnr736EltM
Apple has managed to cut down the thickness of the iPad to just 7.5mm and still retain the 9.7 inch display and all day battery life and even managed to make it lighter by 200 grams in terms of weight compared to the iPad 4. It is powered by the all new Apple A7 processor which was first used in the iPhone 5S. It is the first time a nanoSIM card slot is making its appearance on a full size iPad.  It is also the first iPad to ship with iOS 7 out of the box.
Box Contents
The box contents are fairly minimal and include the AC wall adapter  , lightning cable and a tiny brochure. There is a SIM ejector tool too as we had got the WiFi+Cellular version of the iPad Air. The iPad Air also comes pre-installed with an AT&T nano SIM card.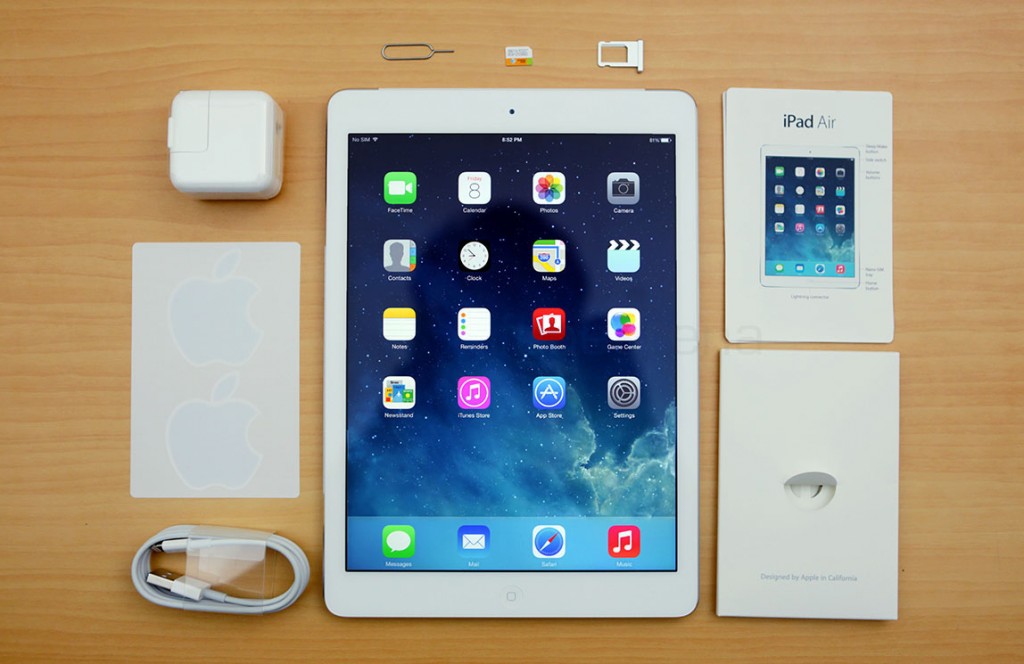 In terms of the price, the iPad Air WiFi only model starts from $499 for 16GB of capacity and runs upto $799 for 128GB. The WiFi + cellular version starts from $629 for 16GB  and runs upto $929 for the 128GB version.
Here are some more photos of the iPad Air and the box contents.
Got any questions  about the iPad Air? Ask us in the comments below.