We had a chance to visit the Nokia Flagship store as a part of the Nokia Good Things Event in London. This Nokia Store was spacious and well lit compared to the really jampacked Chicago Flagship store. The store is in Regent Street which is where all the big shopping brands have a store. Here are some pics from the store
Nokia 5530
The 5530 is a stylish touchscreen phone and it its a bit smaller than the 5800 and retails for 199 pounds here. This phone is expected to be in India anytime.
Nokia 5730 XpressMusic
The 5730 XM is a QWERTY Music phone with a 3.2 Megapixel Camera
Nokia E55
The E55 sports a new half QWERTY keypad and its a thin phone with about 8 hours of talk time.
We are sure that this device comes with a learning curve. There was a fastest fingers game on the phone and we barely managed to get the right strokes.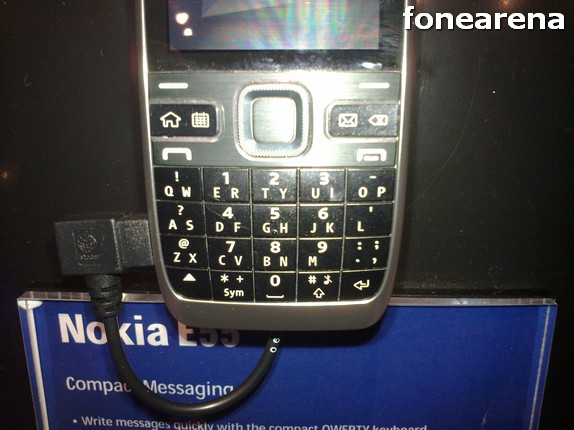 Nokia E52
The E52 is a going to be great upgrade for the E51. This is a device with a great form factor and a great feature set
The Nokia Music Store / Comes with Music
And if you are wondering where is the location of the Nokia Store , its right opposite to the Apple Store !