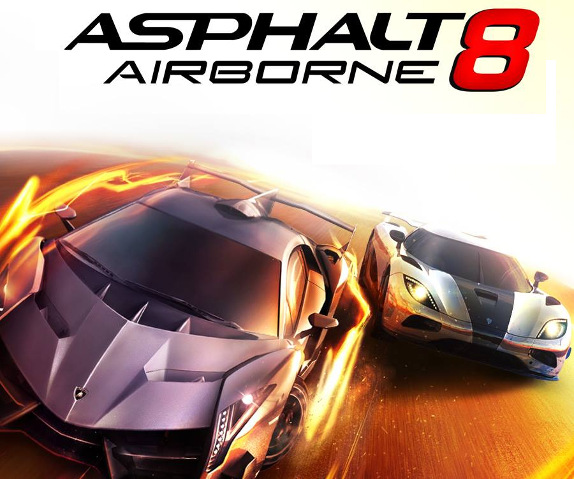 Along with the new device announcements at Nokia World, several major apps and games also have been announced as "coming soon" to Windows Phone 8 devices. Instagram, Vien and Flipboard aside, there are a lot of big games coming to the platform too, albeit a bit later than its Android and iOS counterparts. Some of the big names include Asphalt 8: Airborne, Temple Run 2 and Danger Dash. Other notable additions are My Talking Tom, which has been a favorite on iPhones for a long time, and Ubisoft's Rabbid Big Bangs and the popular platformer Rayman Fiesta Run.
These have been detailed in the official Windows Blog along with several other apps that are coming in a few weeks to Windows Phone. Lets see the details then.
First up Asphalt 8 and Danger Dash from Gameloft –
Asphalt 8: Airborne

The best arcade racing game series reaches a new turning point. Perform high-speed aerial stunts in an intense driving experience powered by a brand new physics engine. Drive 47 high-performance vehicles from Ferrari, Lamborghini, Corvette and more in 9 real exciting tracks like Nevada desert. The game is optimized to run on the full HD displays of the new Lumia 1520.

Danger Dash

Are you a real adventurer? Prove it in this endless runner that challenges you to dodge tigers and collect coins as Chuck Ace, adventure lass Miranda Rose, or the brawny Blowing Wind. Coming soon
With the new Snapdragon 800 processor and the Adreno 330 GPU on the 1520, gaming just got way more serious on windows phone. So, titles like Asphalt 8: Airborne are being optimized for the full HD experience. Both the games are listed as coming soon.
Next up, FIFA 14 and My Talking Tom –
FIFA 14 from EA Sports

Feel the excitement of every pass, strike, and tackle with new touch controls. . Featuring more than 30 leagues, over 600 licensed teams, and more than 16,000 players. From the English Premiership and La Liga to the German Bundesliga and beyond, FIFA 14 is optimized for the full HD displays of the new Nokia Lumia 1520.

My Talking Tom

Adopt your very own baby Tom. Feed him, play with him and nurture him from a cute kitten to a fully-grown Tom cat. Dress him up any way you like by picking from a wide selection of fur colors, hats and glasses. You can even decorate his home and make it more cozy! Play with Talking Tom like never before and watch as he becomes a part of your everyday life. Coming soon
Again, FIFA 14 is being optimized for a great full HD experience and the ever popular Talking Tom, the cat that can talk back to you is coming to Windows Phone.
Rail Rush, the popular endless running like game, but inside a cart is available starting today, and you can download it from here.
Ubisoft's games –
Rabbids Big Bang

Ubisoft's famous Rabbids have blasted off into space. Use one-touch gameplay to pilot a Rabbid and control its trajectory using your jetpack's boost and the gravity of surrounding planets. Collect coins and avoiding obstacles in each stage. Coming soon

Rayman Fiesta Run

Ubisoft is bringing a new platformer set in the Rayman fan-favorite, Gourmand Land, to Nokia. Rayman Fiesta Run is full of adventure and surprises as you race through the tasty environment made of food and cooking supplies. Coming soon
And finally, the highly anticipated and much awaited Temple Run 2 is coming soon to Windows Phone. I have personally heard people losing faith in Windows Phone because of lack of these popular games, so this one should be great for many people who are waiting on the fence.
Temple Run 2

The sequel to the smash hit endless runner that took the world by storm. Temple Run redefined mobile gaming, and the sequel delivers even more exhilarating running, jumping, turning, and sliding. Navigate perilous cliffs, zip lines, mines and forests as you try to escape with the cursed idol. How far can you make it? Coming soon
We'll see if we can get a demo of these apps and games from the show floor, but for now, hang tight and stay tuned to the blog more hands on images and videos of the new Nokia devices and software announced at Nokia World today.
via Windows Blog