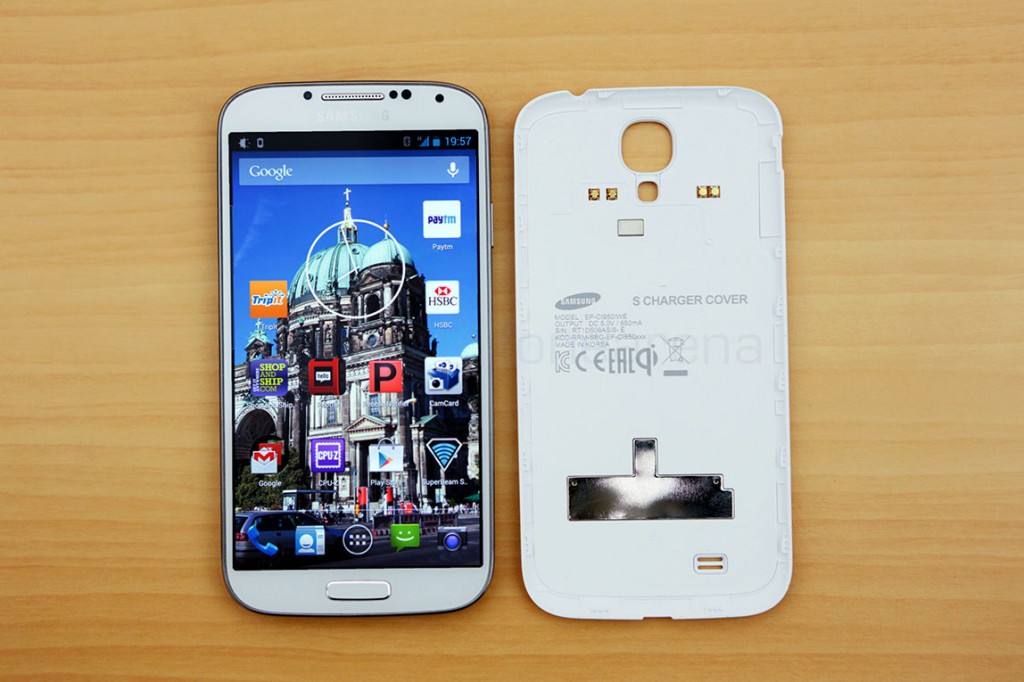 The Samsung Galaxy S4 might have released months ago but if there's one accessory that has evaded us since launch is the Wireless Charger case. Called the Galaxy S4 S Charger cover, the wireless shell adds the Qi wireless charging functionality. It might not be as widespread in terms of usage, but Samsung always offers choices, and the S Charger Cover is for those who want to add extra functionality on their S4. We have got it with us now, and we did a quick unboxing and demo to show you how it works, watch the video –
Here are the box contents that come with the Wireless S Charger Cover.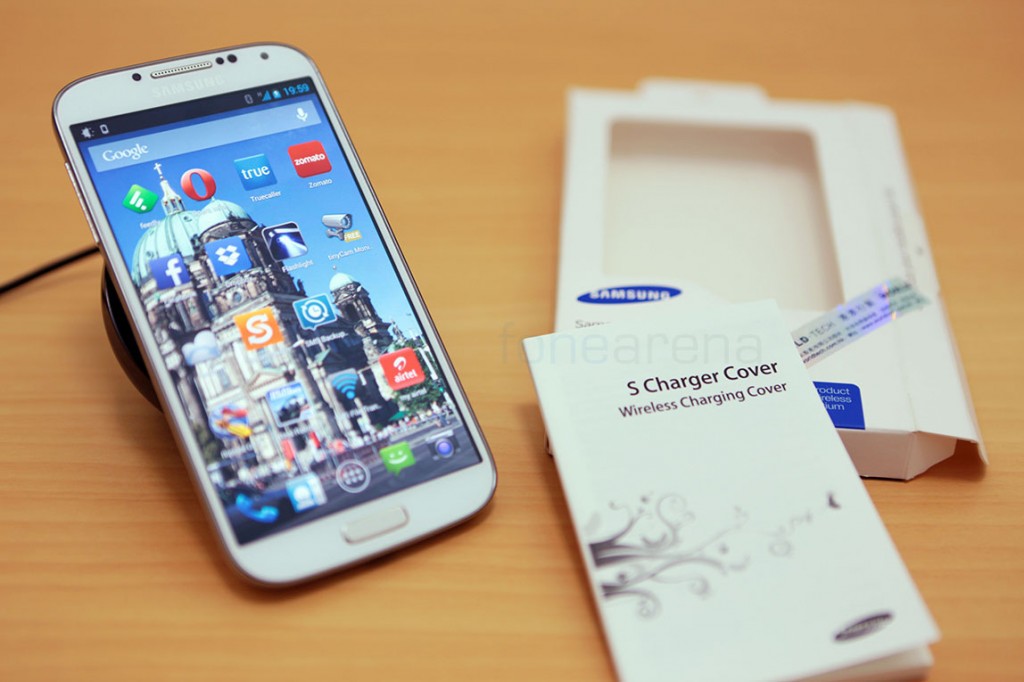 As you might have noted from the video, we used a Nexus Wireless charger to power the S4 after installing the Wireless charging cover. The actual contacts are around the middle-top parts of the cover and the charging starts immediately when placed. Despite the size, the S4 neatly sits on the Nexus 4 wireless charger.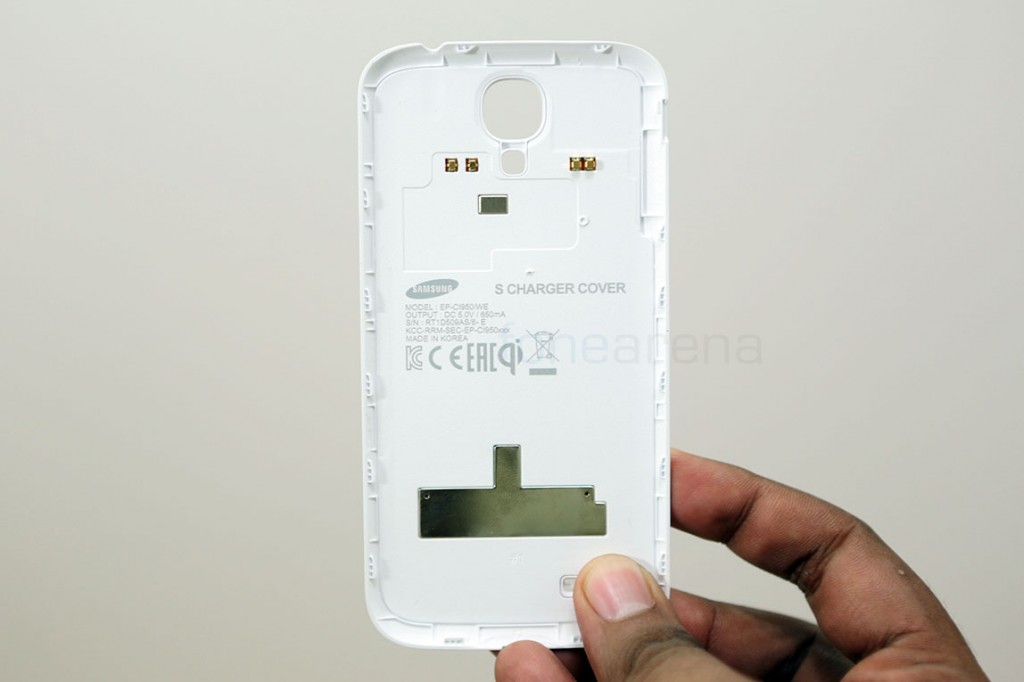 There are the insides of the S Charger cover and you clearly notice the contacts here.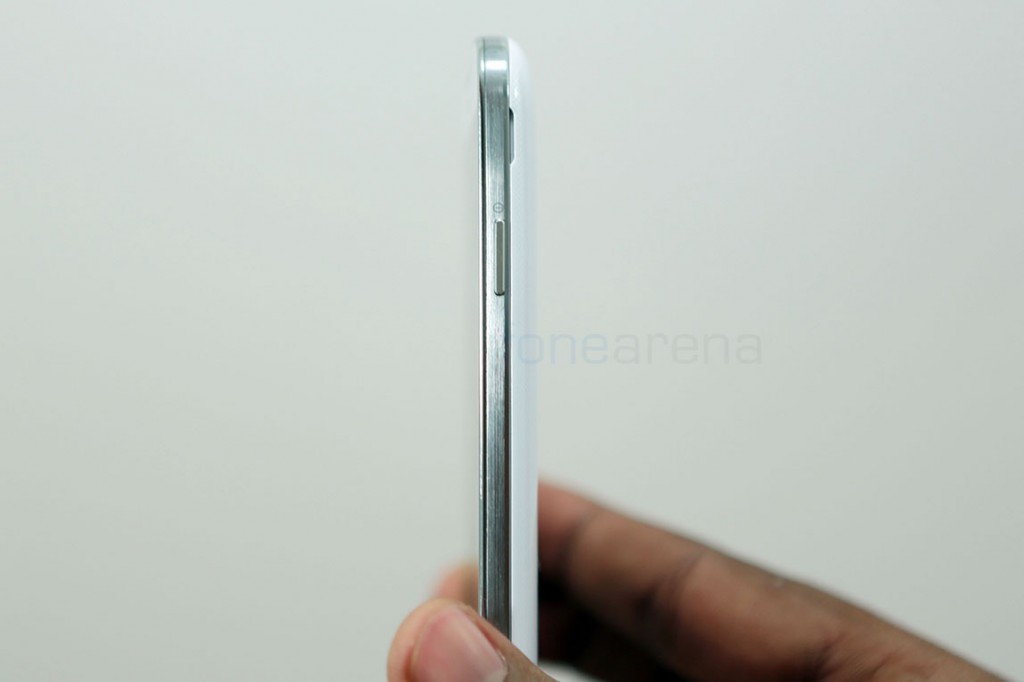 The S Charger cover does add a slight amount of bulk but it isn't noticeable unless compared with the normal. We noticed a bit of a weight difference too, but we'd argue it doesn't actually change the experience.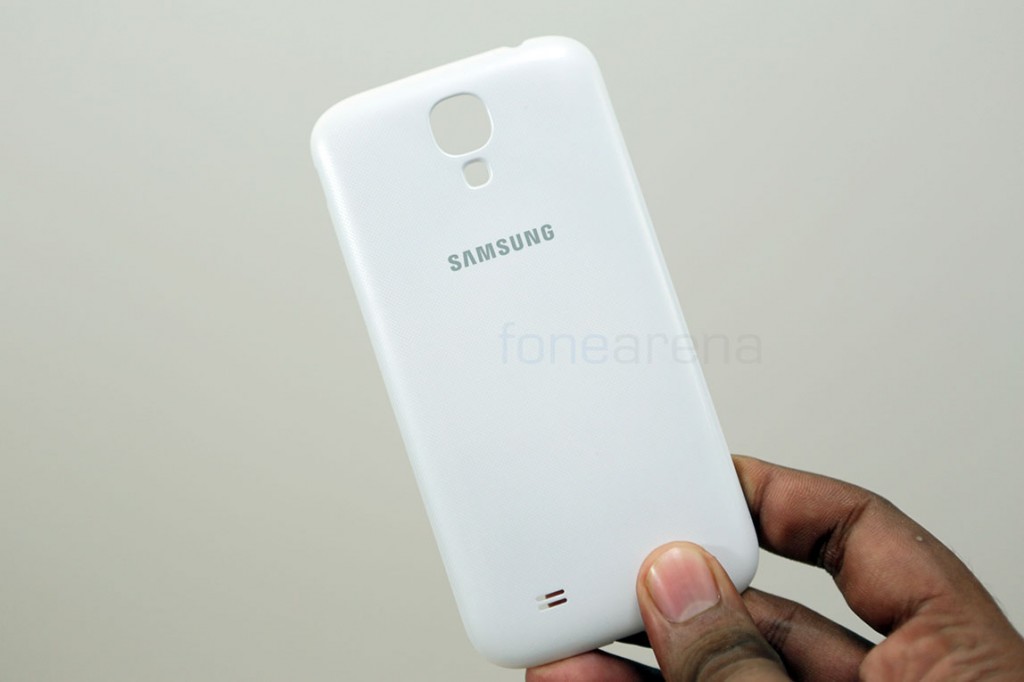 As usual, the S Charger Cover completely replaces the original cover on the S4, making it more useful than a wrap around case. You can keep your original cover in pristine condition in case you are looking for a resale later.
More Images –