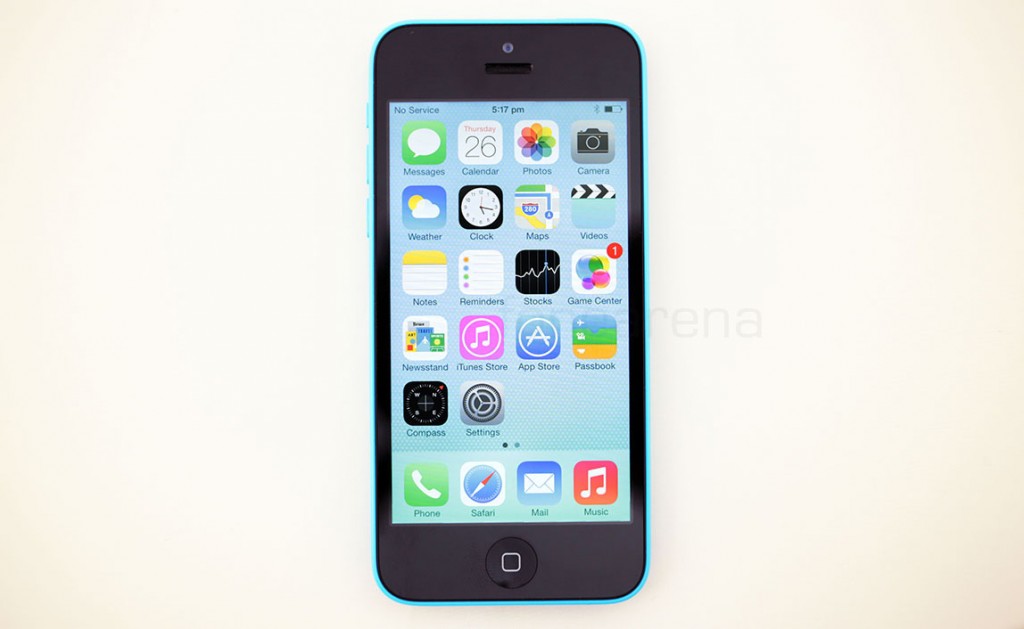 The Apple iPhone 5c, as you know by now, is the company's only coloured iPhone. It landed in our labs yesterday and we had promptly unboxed it, you should check it out if you haven't already. We had already posted some photos of the device for the unboxing but as time went by, we could not help but take even more photos of the device just to showcase the blue iPhone 5c in all its glory. So, starting with the one above, the iPhone 5c explored with a camera, presenting you the Blue iPhone 5c Photo Gallery.
This is the back. Do you think it looks glossy? It's because it is.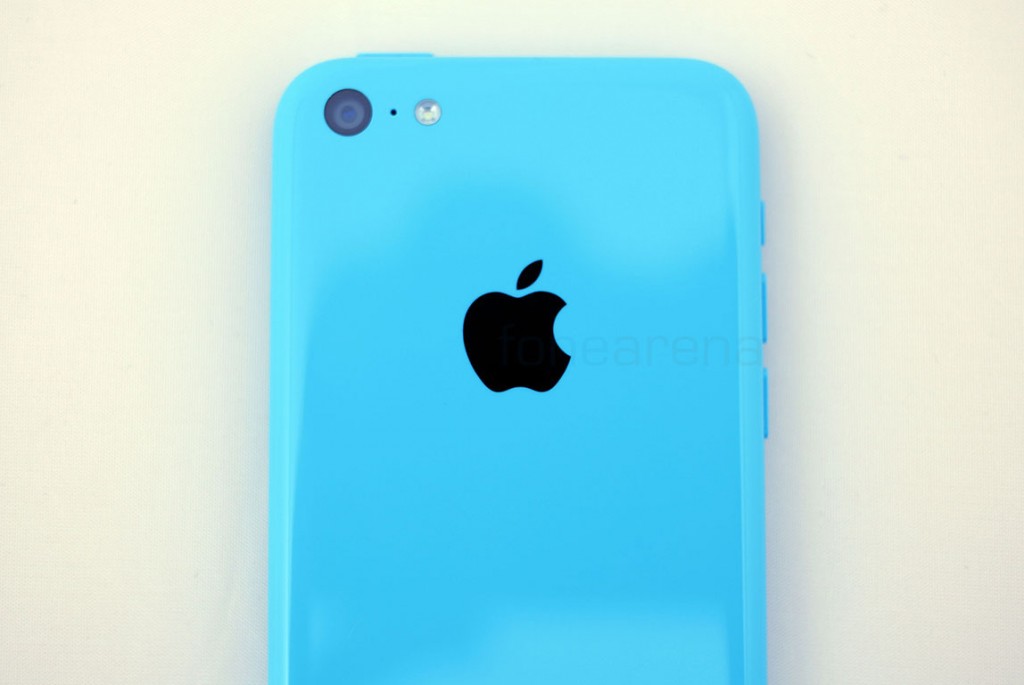 The dark pitch black Apple logo is a great fit for the bright blue back. We love it more than the glossy, shiny metal finish on the older iPhones.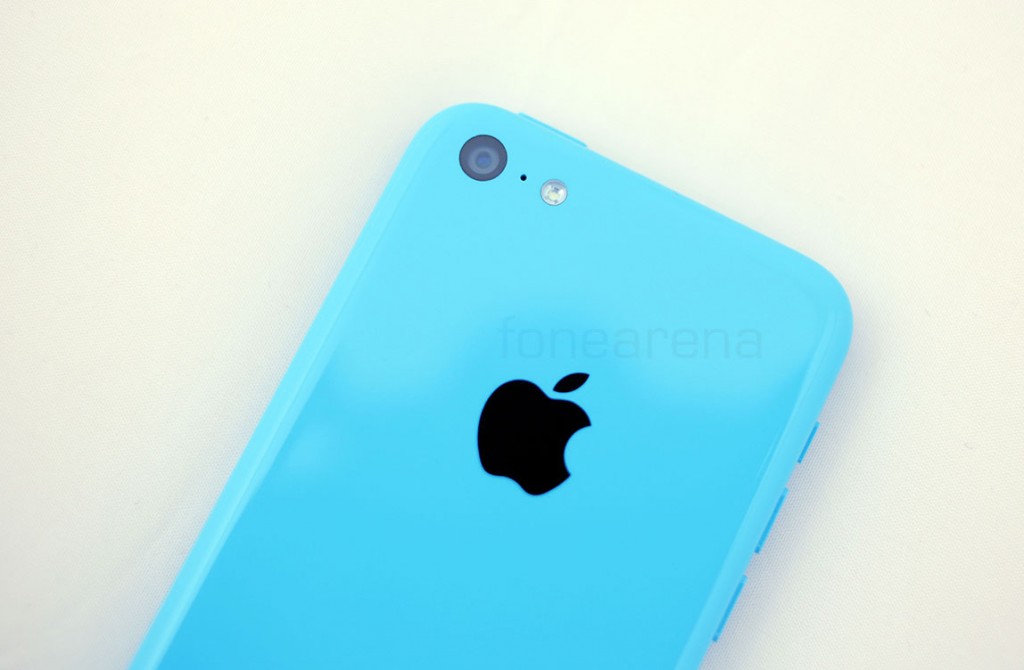 In typical Apple fashion, the camera is on the top left corner and is neatly arranged with the LED flash and the microphone in the middle. Apple makes sure that the circles have the same equidistant center point. This is also known as attention to detail and good design.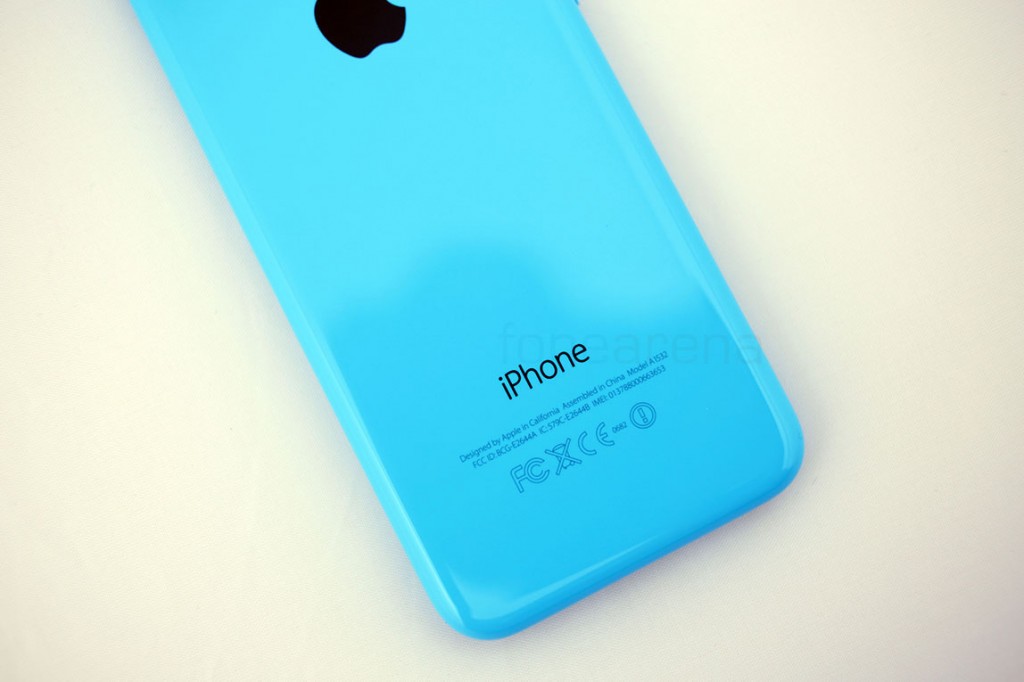 Don't like the fact that the iPhone 5 has Helvetica Neue on the outside and Helvetice Neue light on the inside thanks to iOS 7? Well, Apple's got you covered, light it is on the iPhone 5c. Another reason for all you OCD people to upgrade 😉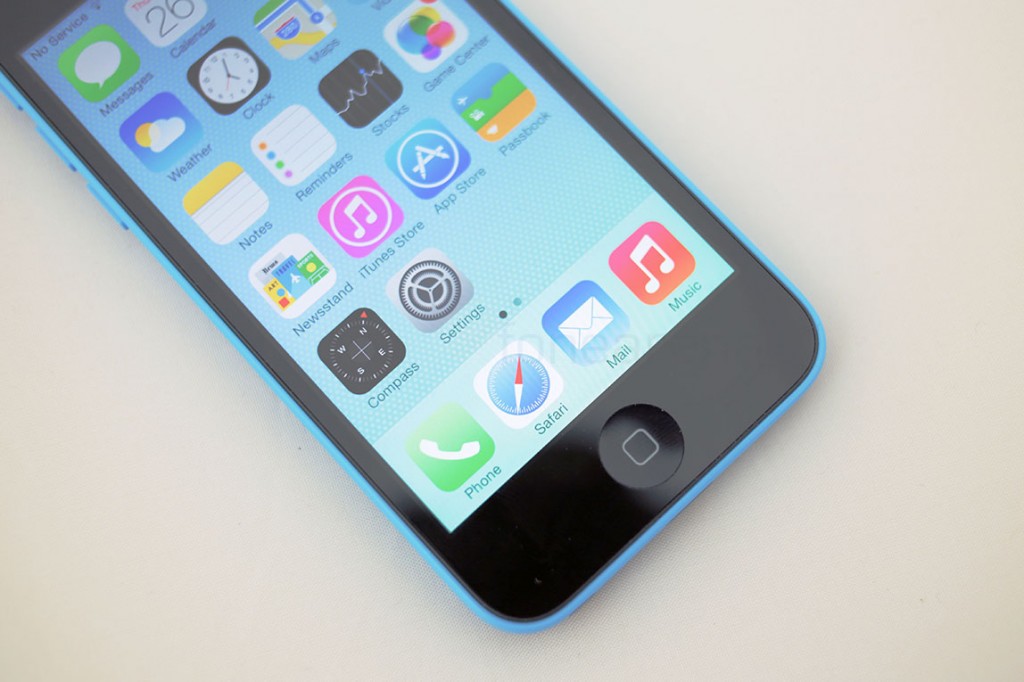 No Touch ID for you 5c buyers, nope. Just the plain old home button that stops to function after good amounts of wear and tear, no big deal.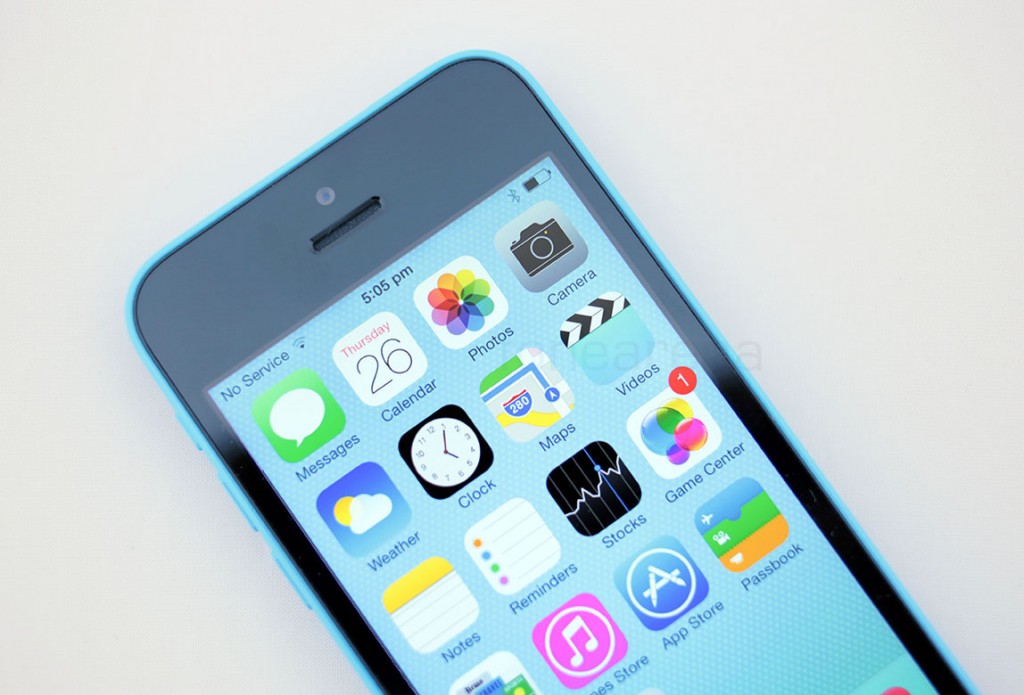 The front facing camera reminds us of cyclops, what do you think?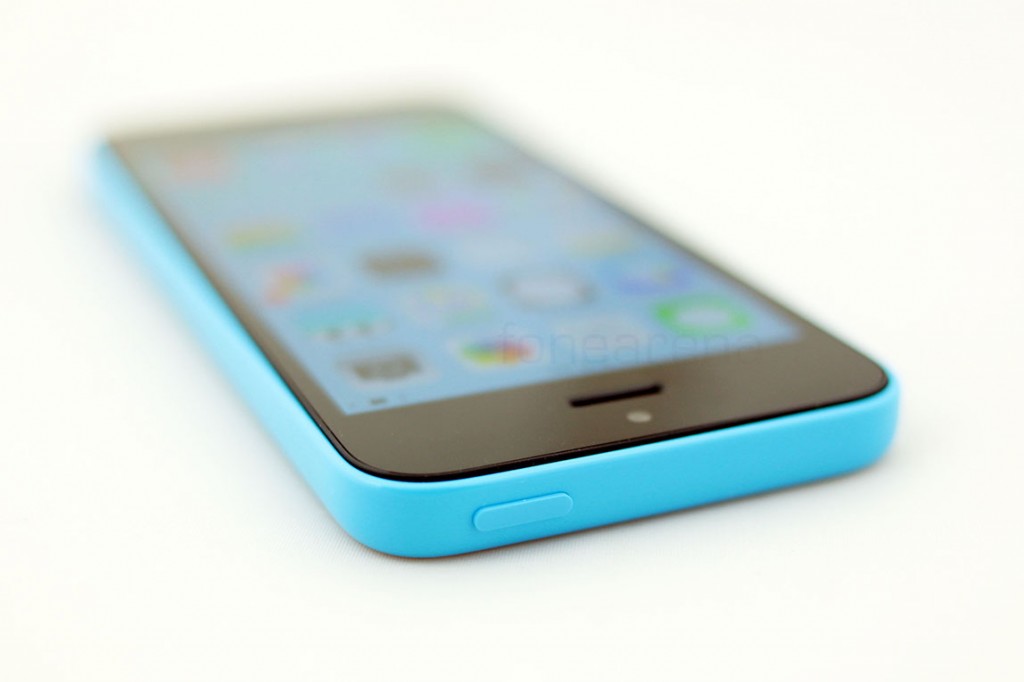 The curvy corners.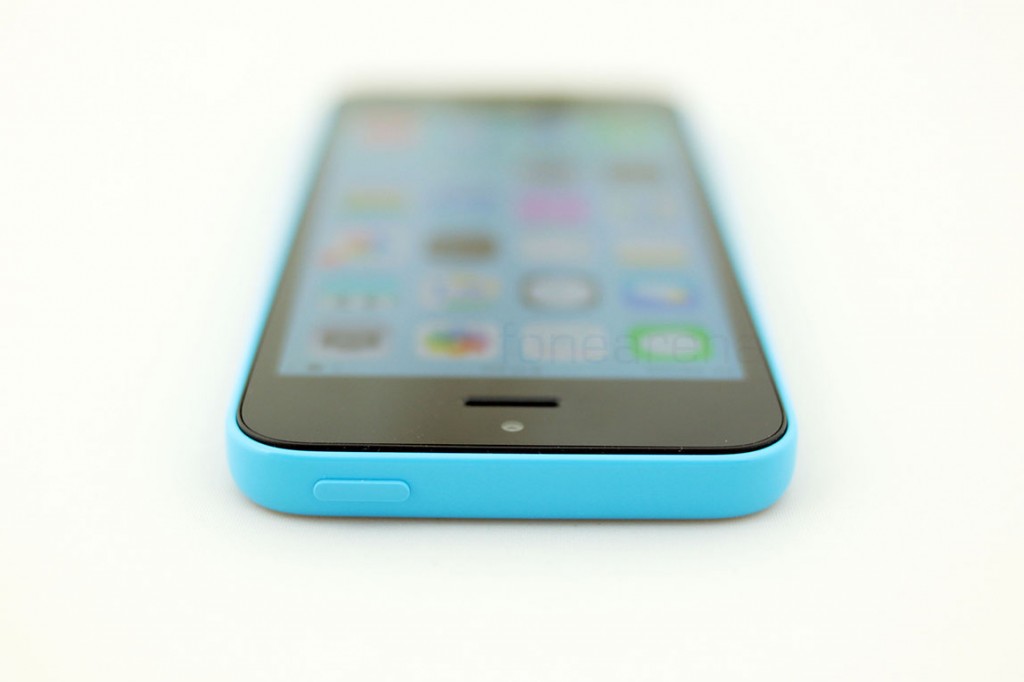 Oh, and there is the power/lock button in case you didn't notice.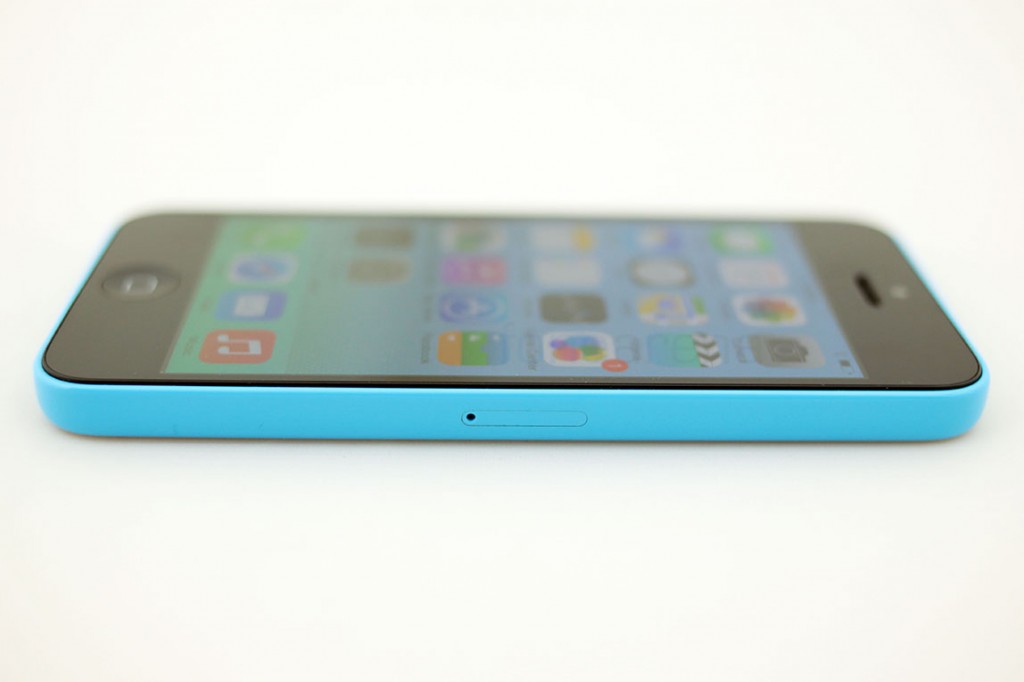 The 5c attracts dust, and a lot of them get settled in between the gaps of the SIM tray. Again, OCD folks beware.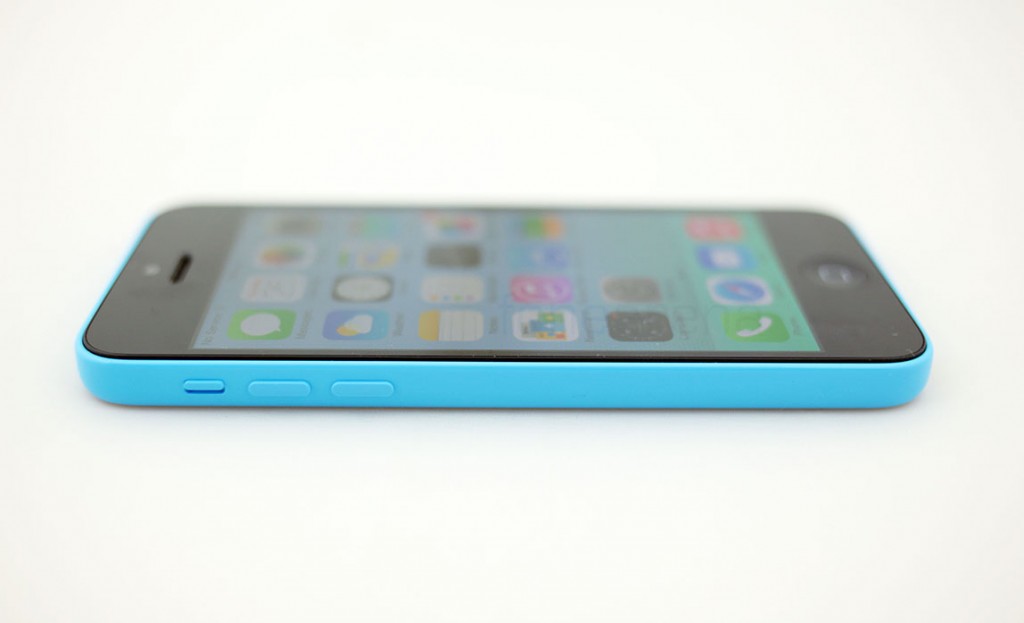 Lets take a wager. Is the orange indicator still left in the ringer/rotation lock switch or not?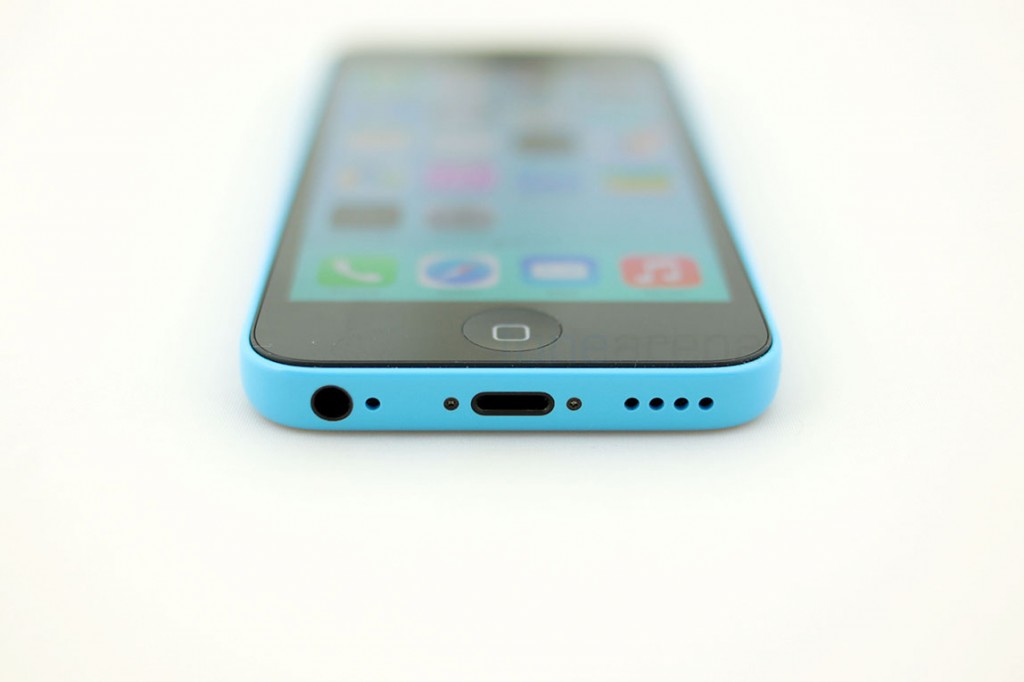 Less metal, less grilled holes.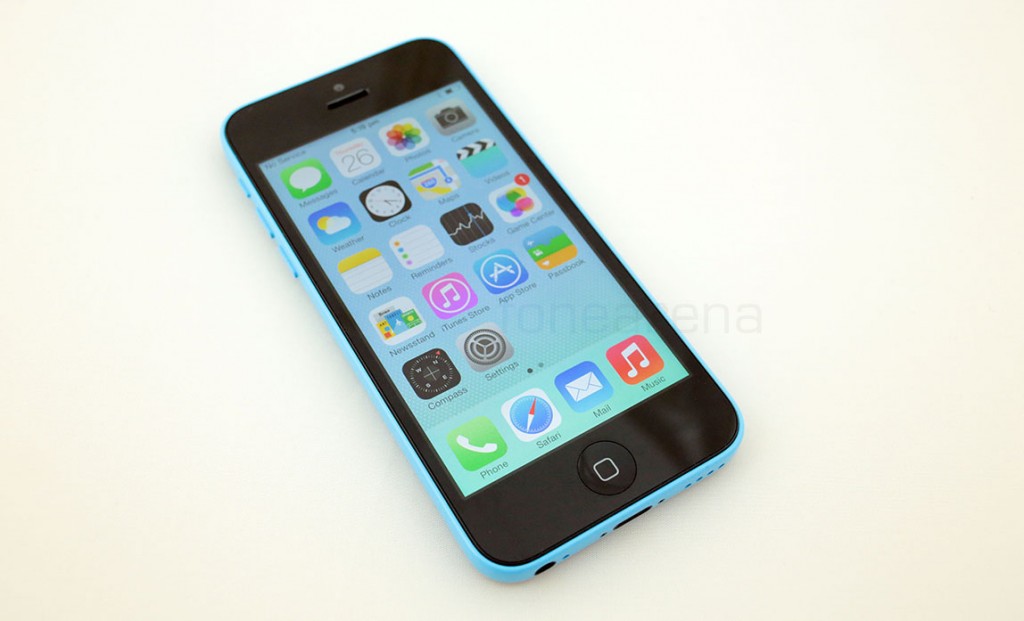 Another look at the front and that concludes our photo exploration of the iPhone 5c. What do you think? Does it look good on camera? Sound off in the comments section below and stay tuned for the full review and more coverage on the iPhone 5c, cheers!