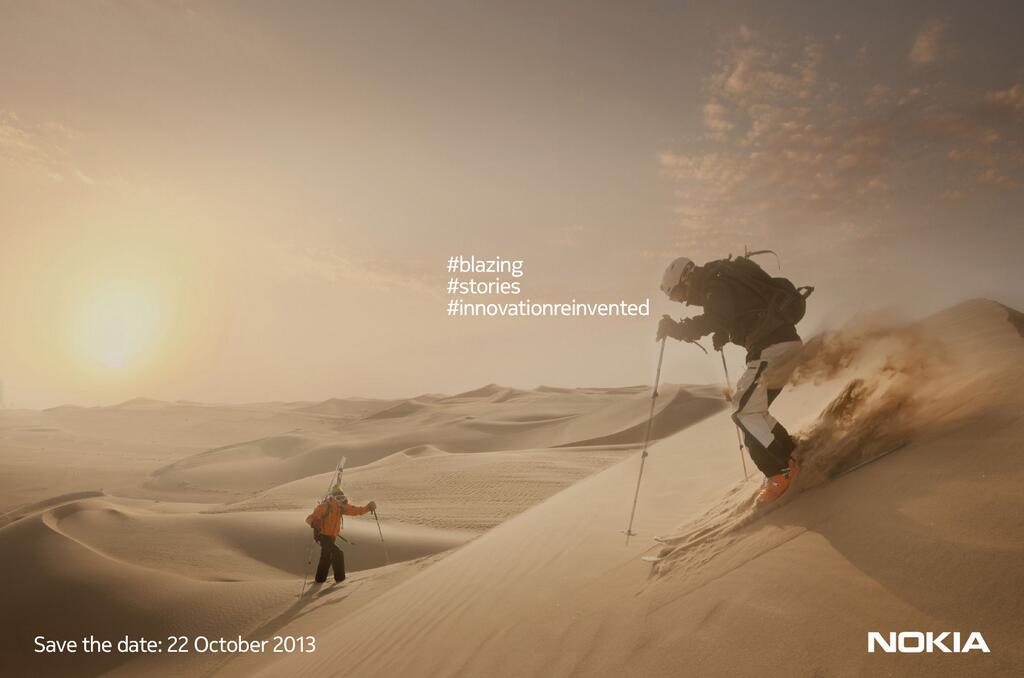 Nokia has released the above picture on its social media channels, signaling an event in the middle east(likely Dubai or Abu Dhabi) on October 22nd, presumably for the Lumia 1520 Phablet and the Nokia Sirius Windows RT tablet launch. This news comes after rumours that Nokia might delay or cancel some of its products after the Microsoft deal, which makes some sense as some products may overlap within the same company, but if the teaser is to be believed, we will definitely see the Lumia 1520 at least, with the Sirius launch now a big question mark.
The Lumia 1520 is purportedly the company's first phablet sized device, with a 6 inch screen and a 1080p display. We had already seen various leaks detailing the device, which supposedly runs on a Snapdragon 800 processor, with Windows Phone GDR3's extra column of tiles and other new additions. There is also a 20 megapixel camera that is supposedly inside this device, which is also christened with the PureView name. The specifications seem to be nice, but the teaser reveals nothing other than the date, so we are not really sure what Nokia is upto with regards to other devices, nor can we notice any clues from the picture regarding the Lumia 1520. For now, it looks like that the event will happen in the middle east, technically some place where Sand Skiing is famous, like Dubai, or Abu Dhabi.
Interesting choice of location from Nokia, because earlier rumours suggested that there will be an event in New York. We expect Nokia to reveal more details in the coming days and we will update you when possible.
via Twitter – Nokia