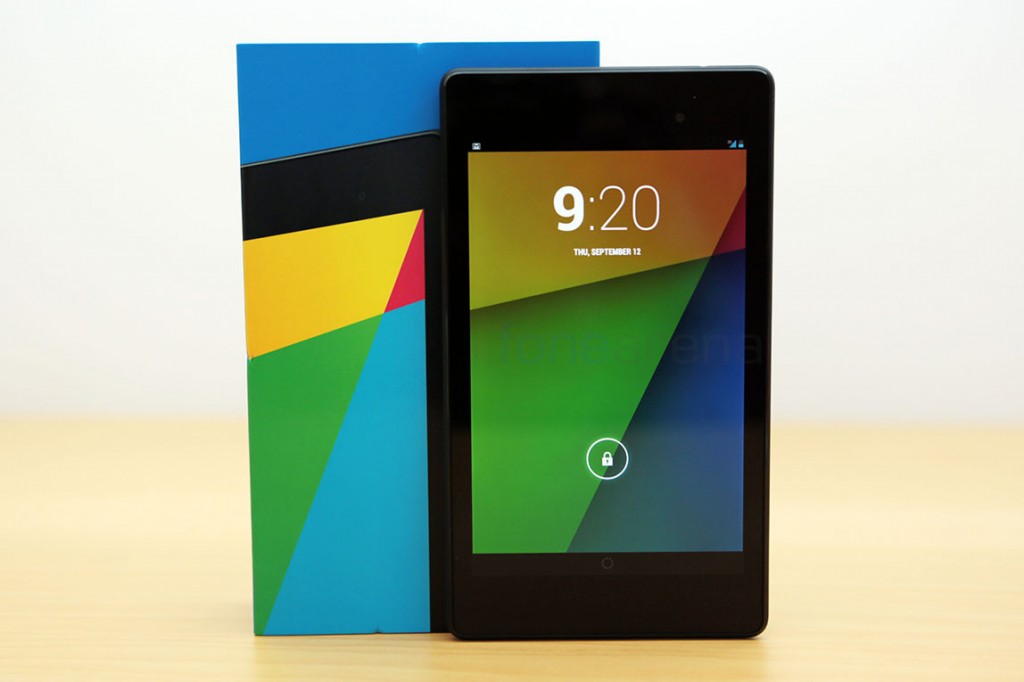 I was in Berlin, Germany for IFA 2013 last week and managed to pick an LTE version of the Nexus 7 2013 which is currently on sale only in a few countries including Germany and UK. We had already unboxed the WiFi only version previous on FoneArena and like always we are always excited about any device with a SIM card slot and here we have the unboxing of the Nexus 7 2013 LTE version.
httpv://www.youtube.com/watch?v=dWHnhhqpvJ8
The packaging is pretty similar to the WiFi version except of the cellular indicator on the side and the mention of LTE at the bottom. The internals and specs are mostly  identical to the WiFi version with a gorgeous 7 inch full HD display and powered by a Qualcomm Snapdragon S4 Pro processor running at 1.5 GHz and Adreno 320 GPU. The LTE version is 299g in terms of weight whereas the WiFi version weighs only 290g mainly due to the additional components but that difference in weight is negligible There is 32GB of storage and 2GB of RAM. There is a 3950 mAh battery promising up to 9 hours of usage. Wireless charging is present as well.
Box Contents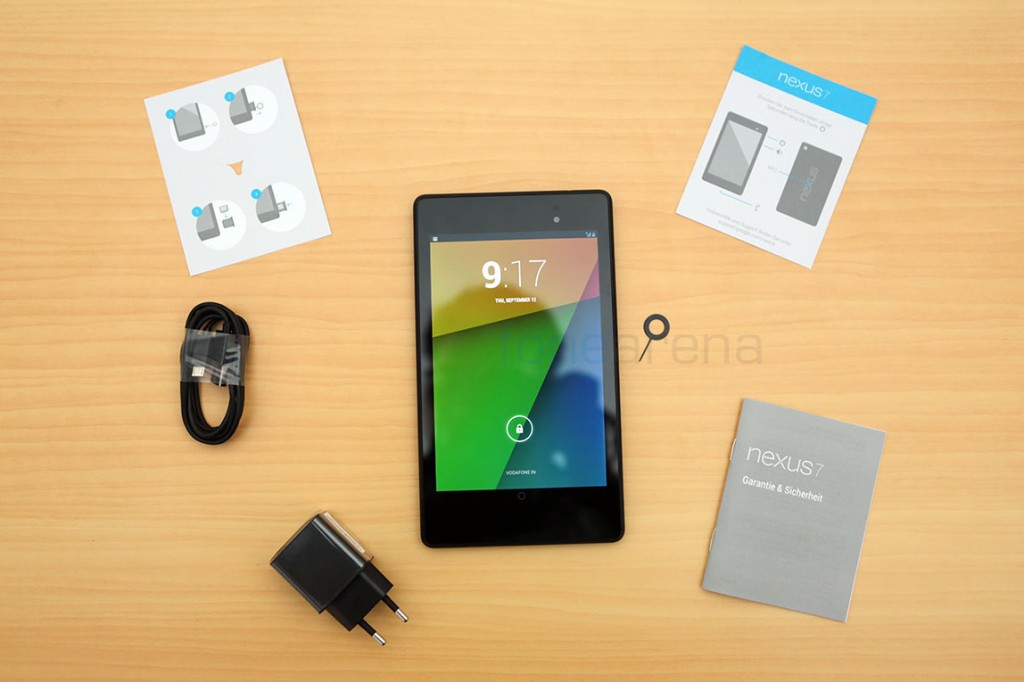 Nexus 7 LTE/Cellular version with microSIM card slot
AC adapter
microUSB cable
Interesting SIM ejector pin
Manuals
Here is that SIM card try on the bottom right. Our SIM kept falling out of the tray while we were in the process of getting one on the device. Not a deal breaker though.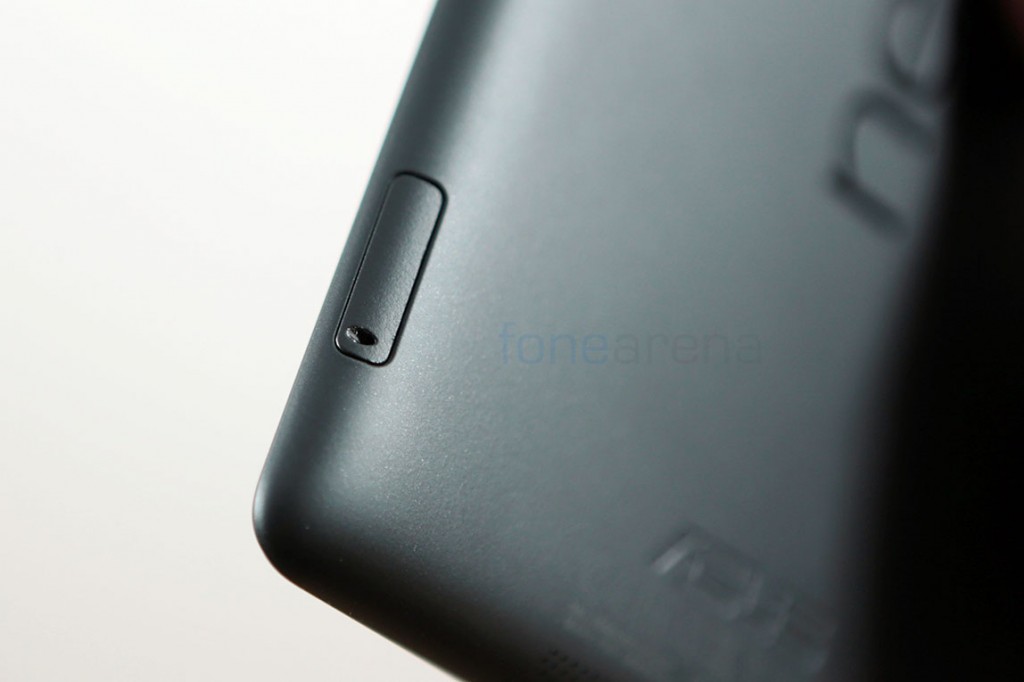 This Android tablet is priced at 349 euros in Europe and expected to be priced at $349 in the US. It might eventually come to India but no sign of it as of now. We just tested the LTE version on Vodafone India's HSPA network and it did work fine without issues.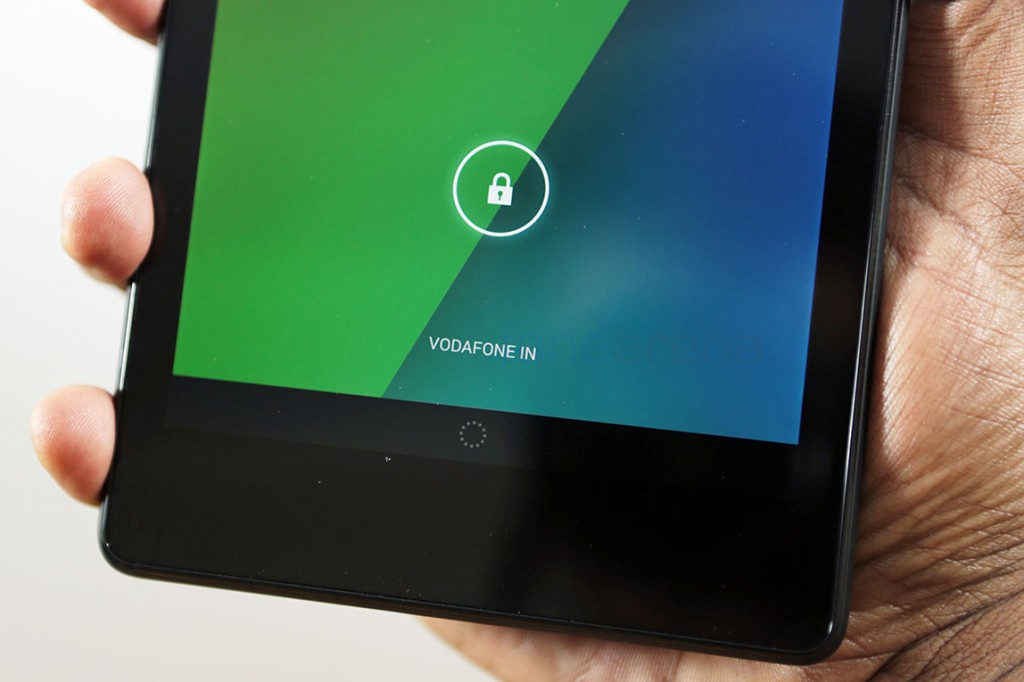 Regarding the network frequency bands, Google has released a variant for Europe and another one for USA. Both these variants support GSM 850/900/1800/1900 MHz bands and HSPA+ 850/900/1900/1700/2100 MHz bands. So it should work in India over 3G/HSPA without issues. The main difference between these 2 variants are in terms of the LTE bands supported and does not really matter unless you are planning to use it over there. So basically the European version might not work on AT&T and Verizon at LTE speeds but will work on T-Mobile.We were able to clock around 11Mbps down and 3MBps up on Vodafone India's HSPA network.
Here are more photos in the gallery below.
UPDATE: The LTE version has popped up on the Play US store too now with free 2GB of 4G data on T-Mobile