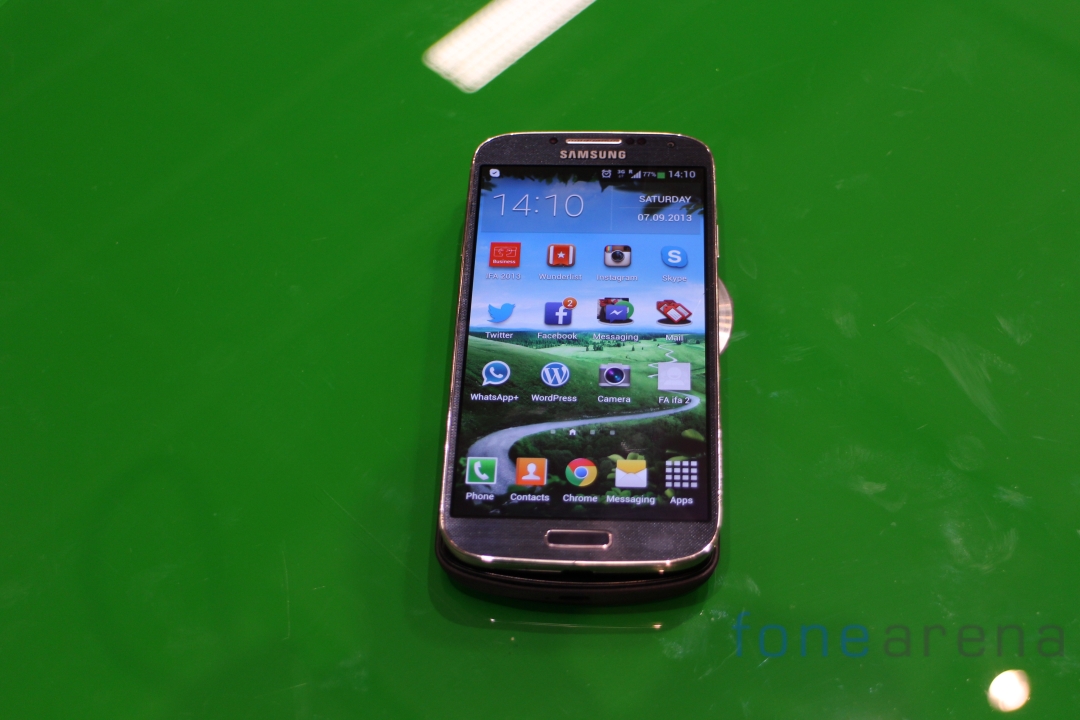 The Archos Oxygen aims to challenge the Galaxy S4 (amongst other smartphones) for crown of best 1080p Full HD smartphone on the market. Whilst it doesn't come with the bells and whistles software features found on the Galaxy S4, it offers a premium experience for a much lower cost. How do these two smartphones compare?
httpv://www.youtube.com/watch?v=-yra_gkFZgg
Both the Archos Oxygen and the Galaxy S4 feature 5 inch Full HD 1080p screens offering 441ppi pixel density. They also both share the same slate design although Samsung has used a physical home button whilst Archos have adopted the three capacitive keys approach.
The Archos Oxygen features a IPS display whilst Samsung have used their own in-house Super AMOLED display technology and without doubt, the screen on the Galaxy S4 beats the Archos Oxygen.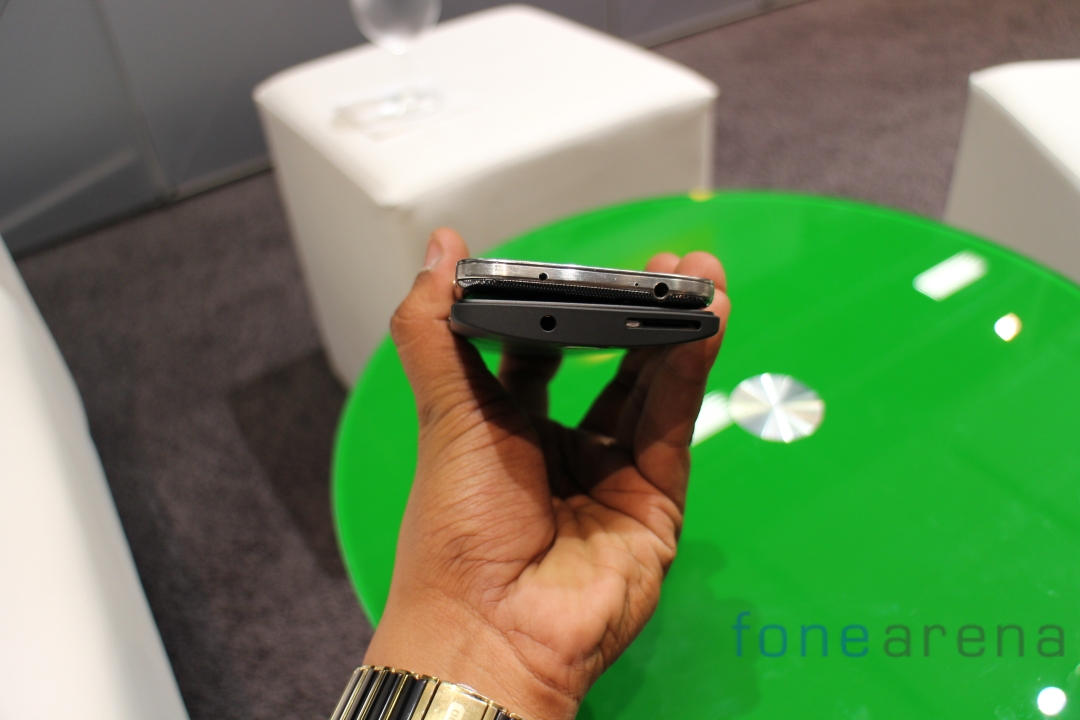 Clearly Archos don't have the development budget of Samsung, the world's leading smartphone and mobile phone manufacturer. This is most evident in the design and thickness of each smartphone – whilst the Galaxy S4 is relatively slim, the Archos Oxygen is actually quite large. This is definitely the biggest trade-off if you opt for the Archos Oxygen over the Galaxy S4.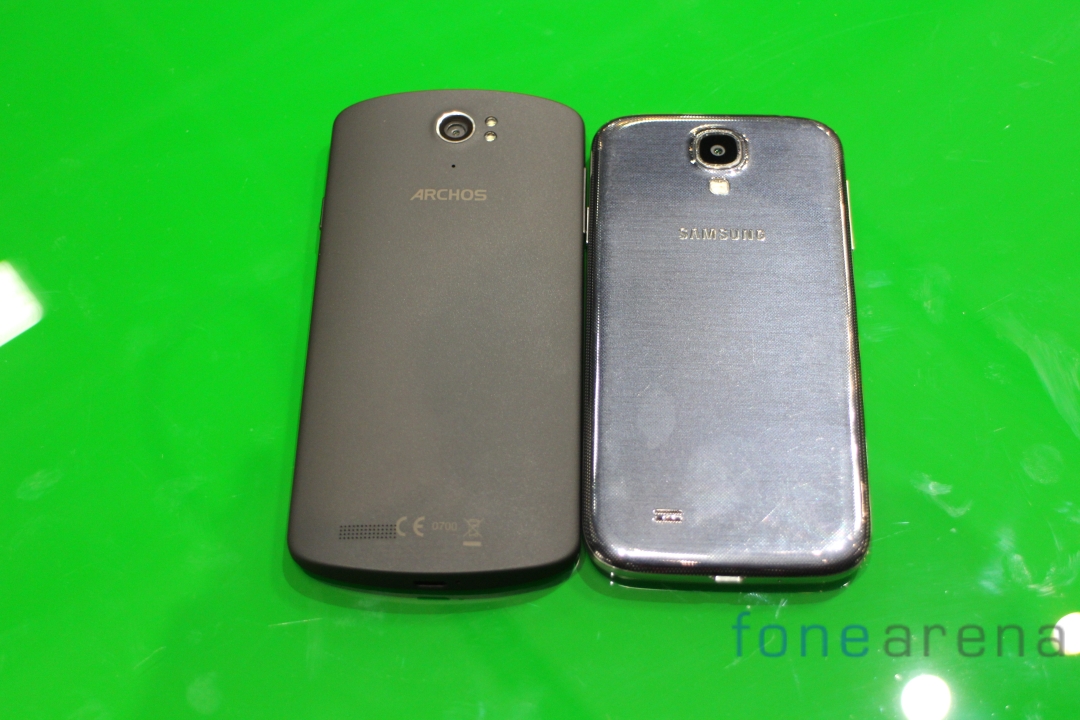 As with rival Full HD devices such as the Sony Xperia Z and LG G2, both the Archos Oxygen and the Galaxy S4 sport 13MP rear cameras, each capable of Full HD 1080p video. Whilst the Archos Oxygen comes with the usual array of camera options, the Galaxy S4 has all of Samsung's camera features such as Burst Mode, Best Shot, Dual Camera and more.
Overall there are many reasons to buy the Galaxy S4 over the Archos Oxygen but for those wanting a cheaper option that boasts a powerful feature list, the Archos Oxygen is as good a substitute as any. Sure you won't get the all-singing all-dancing software gimmicks that Samsung has included in the S4 but you'll pay significantly less for something that's actually very good.
Interested in the Archos Oxygen? Be sure to check out our Archos Oxygen hands on.