LG launched the G2 their latest flagship Android phone today in New York City in USA. Andre from our US team was there at this launch event and got us these photos of the G2 just for FoneArena readers. The design of the G2 is the worst kept secret and has been leaked a zillion times but then this is the final real device which was announced today.The display is a gorgeous 5.2 inch full HD IPS screen with a very small bezel and there are no physical keys on the front and the Android keys are on screen like on the Nexus 4. It is only the 2nd device featuring the  crazy fast Qualcomm Snapdragon 800 processor.
The display is surely one of the best features of the G2 , look at that awesome picture clarity and really thin bezel. LG have managed to pack a 2.1 MP front facing camera next to the ear piece.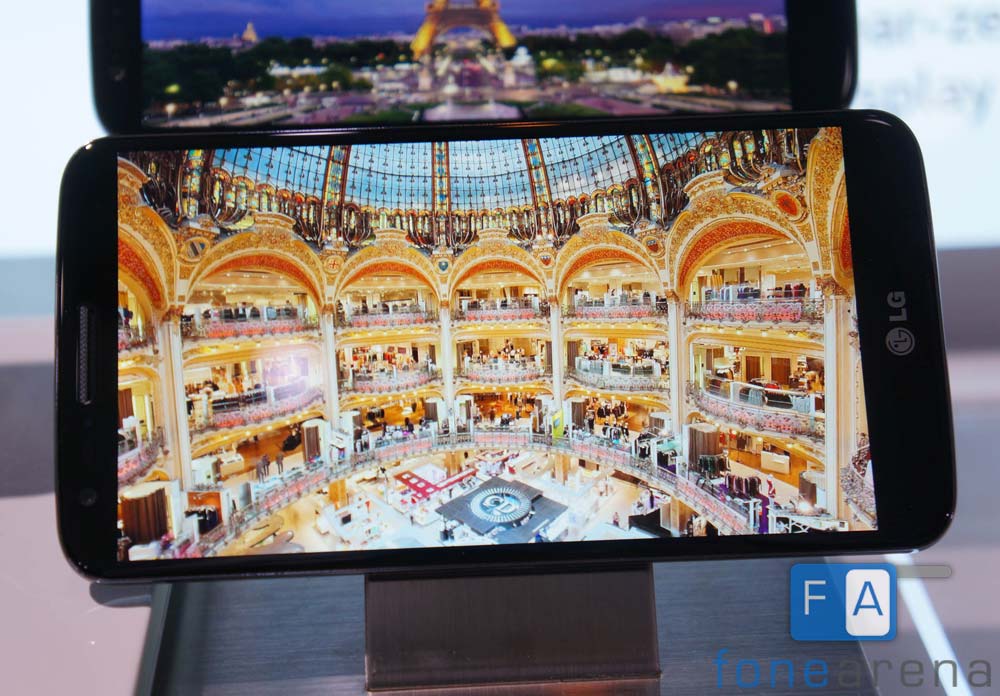 The back is where the innovation is according to LG and look at what the G2 has to offer. No other phone till date has had volume keys at the back.This is crazy but still interesting considering no other manufacturer has tried it till now. Every other phone has the volume keys on the right or left side. Long pressing the volume key launches Quick Memo or Camera application.LG also claims that this placement might  result in fewer drops of the phone as users would hold on to the phone more comfortably with the G2.
There is a 13 MP camera with OIS (Optical Image Stabilisation) along with a LED flash.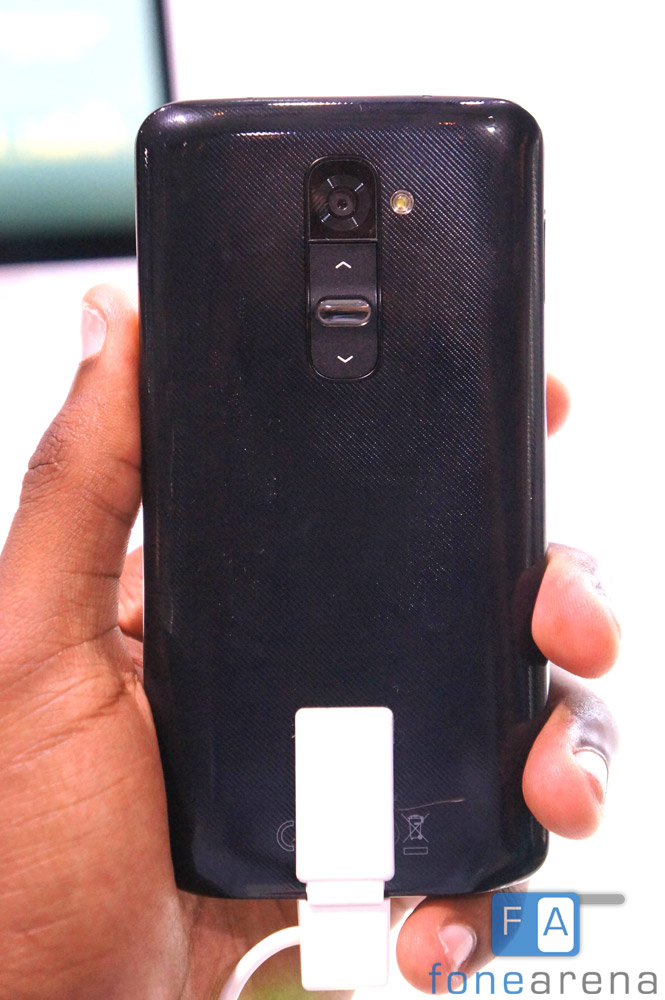 The G2 packs 2GB of GRAM or Graphics RAM giving it increased performance and battery life .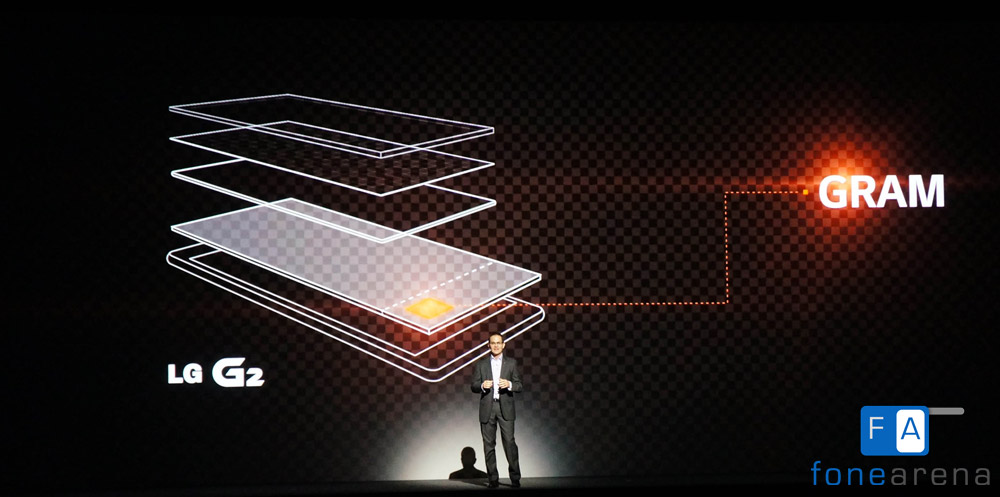 Another shot of the back of the G2. Those buttons below the camera do look odd but different.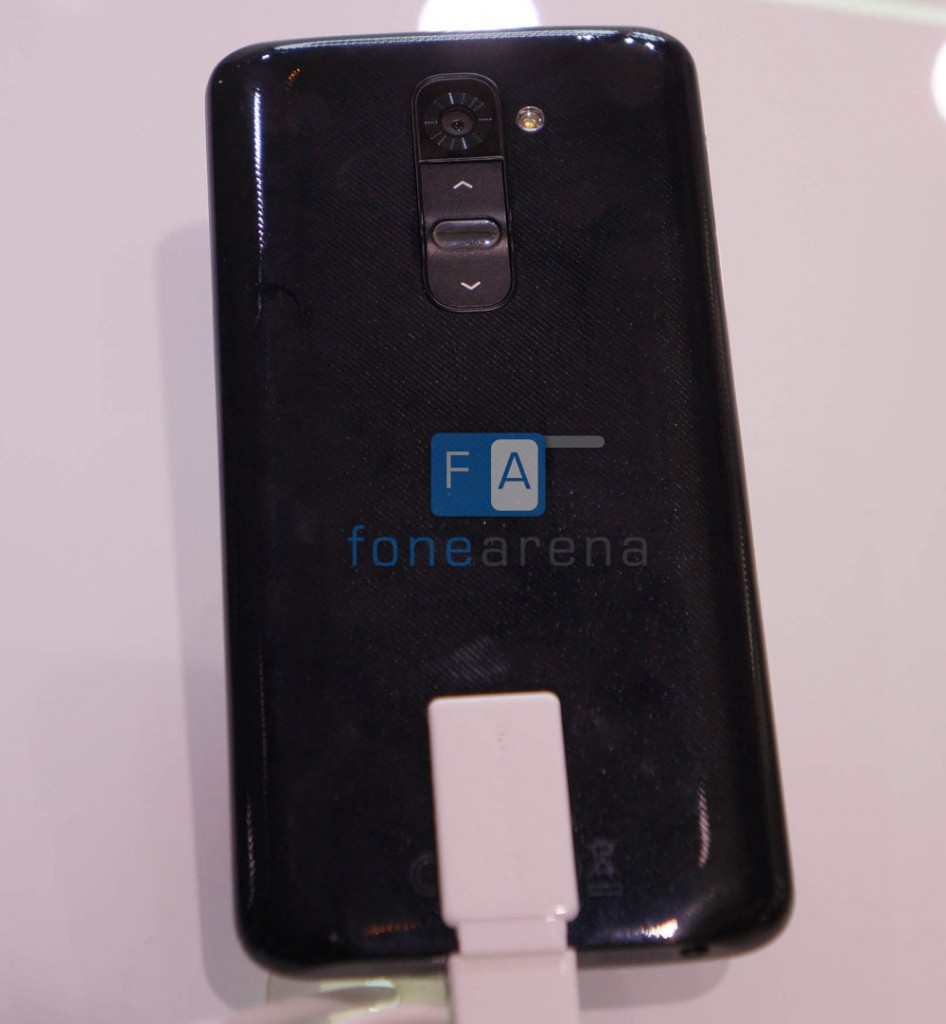 LG claims that the IPS technology on the display of the G2 is superior to the AMOLED display on the Galaxy S4 and Retina display on the Apple iPhone.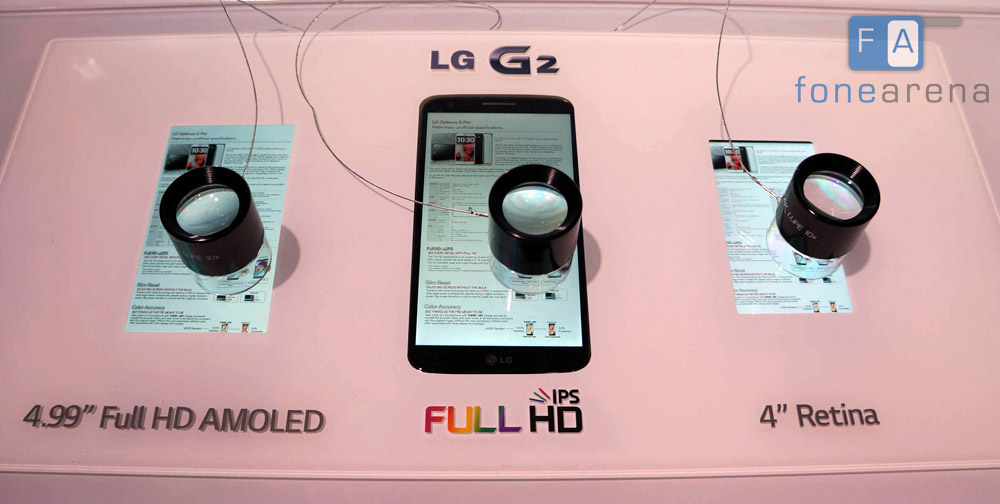 Here is the full photo gallery below. What do you think about the G2. Would you buy one ?