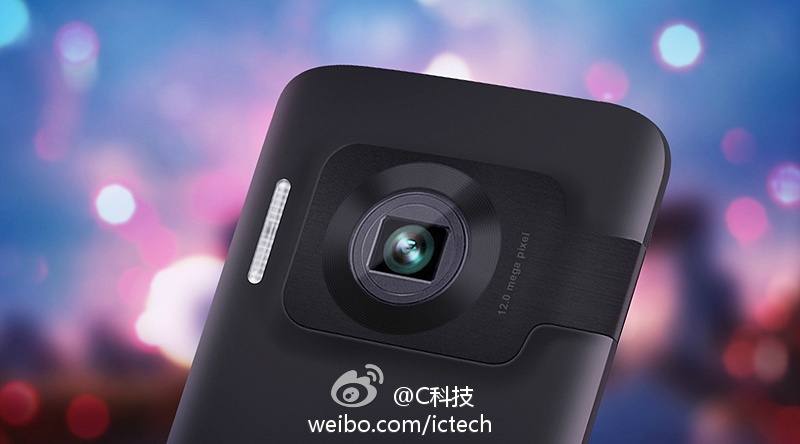 We recently saw Oppo, the company behind awesome hardware like the Find 5, officially confirming that they are indeed working on camera centric devices with the codename "N-Lens" as future flagships. However, contrary to what we had head before, the company is set out to produce cameraphones rather than connected cameras. We believed it was going to be competition with the Galaxy NX or the Galaxy Camera but if the very recently leaked renders are to be believed, Oppo is all set to launch its cameraphones, starting with the N-Lens N1 which has leaked in renders, one of them shown above.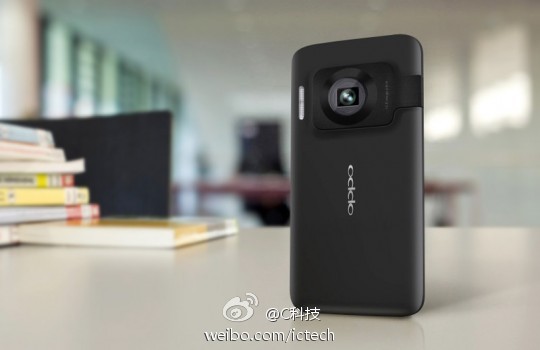 This leak comes by the way of Weibo user ICTech who is usually known for such leaks and solid information. The nicely designed black phone in the render sports a 12 megapixel camera and a Xenon flash, with the lens being the ominous highlight of the photo. Even though the render looks fake to our eyes, we think it is the real deal. But you know, one can never say, this might be just another fan render too.
The Find 5 has a 13 megapixel camera, which, by the way, is really awesome already, so we are not sure how Oppo will place this for the common consumer who swears by the megapixels. We really hope Oppo defines a new range of really innovative camera technology with the N-Lens, and the N1, if the leaks are to be believed, is a good start. We will see if more information comes our way and let you know.
Source ICTech via PhoneArena