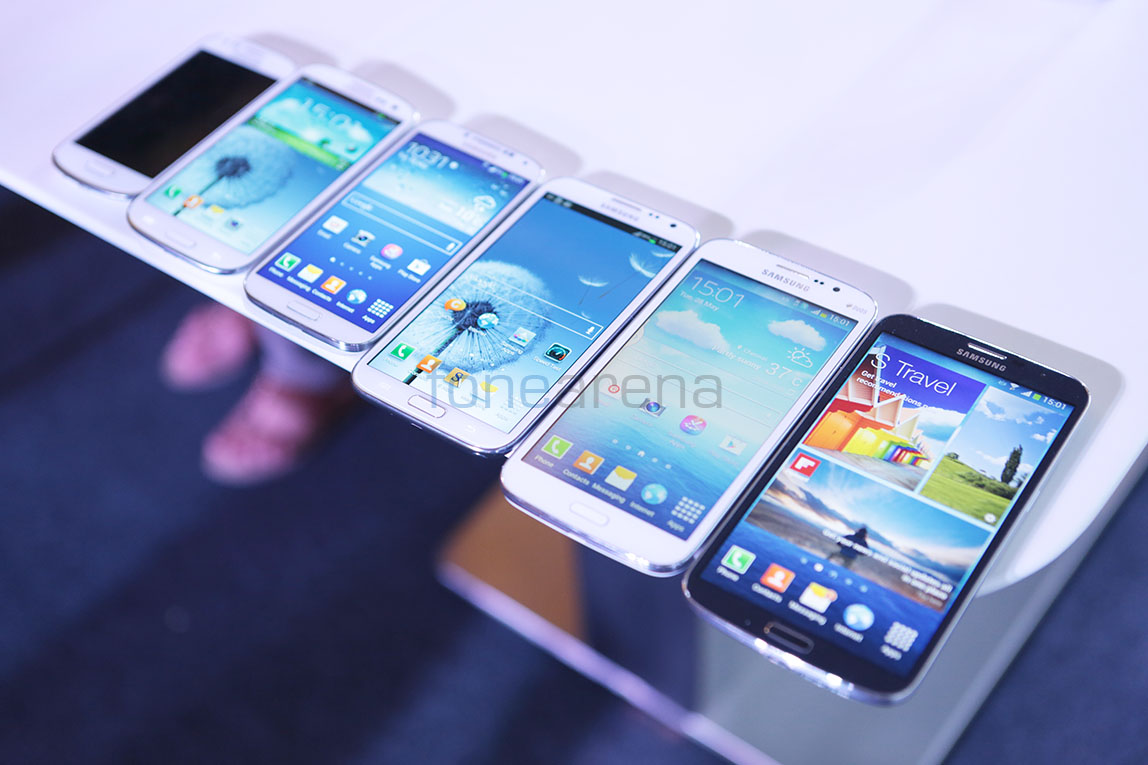 Amidst tough competition from various home brands like Karbonn, Micromax and Lava, Samsung has finally snatched the no.1 spot from Nokia as the leader in overall mobile shipments. The market in India is currently highly saturated with numerous models from various homegrown manufacturers but the two stalwarts of the mobile industry have so far been the leaders when it comes to overall share. Nokia had been the no. 1 in overall shipments for a long time in India, mainly because the country was a feature phone market. But as the market has now matured, Nokia is finding it tough to adapt with its new Windows Phone strategy. Samsung has finally achieved what it always secretly wanted, to trump Nokia in India, and it has done it now.
This news comes via the ever reliable IDC analytics company which releases marketshare data regularly. According to them, Samsung's marketshare for this Q1 2013 was 16% while Nokia was just lagging by 1& at 15%. The huge growth of Samsung is attributed to the rapidly growing Indian smartphone market, which has apparently grown 74% YoY and samsung completely taking advantage of it with 33% of marketshare. This is where Nokia has floundered, by not being able to capitalize on its old strengths, but the Lumia marketshare has grown very rapidly this quarter with almost 6% of the total shipments. While Nokia has not been able to catch up with others in the smartphone market, it is still the no. 1 in the feature phone market with almost 16% while Samsung was a 14%.
Coming to the overall Smartphone market in India, it contributed almost 46% of the overall revenue, according to IDC, while only contributing to the 10% of shipments in the same period. A lucrative market, undoubtedly. According to an analyst from Ovum, the market is cyclic and Nokia is in a transition period, hence why it is taking time to catch up. He explains that Nokia's feature phone models are few and far in between, mostly comprising of the higher end Asha models, which are proving to be very popular. And amongst operating systems, Android owns the Indian market with 90% of marketshare, with the other operating systems scrambling to catch up with the rest of the 10%.
Coming to the overall mobile phone market in India, out of the total 6.1 Crore shipments, 5.46 were of Featurephones and only 61 Lakh were of Smartphones.