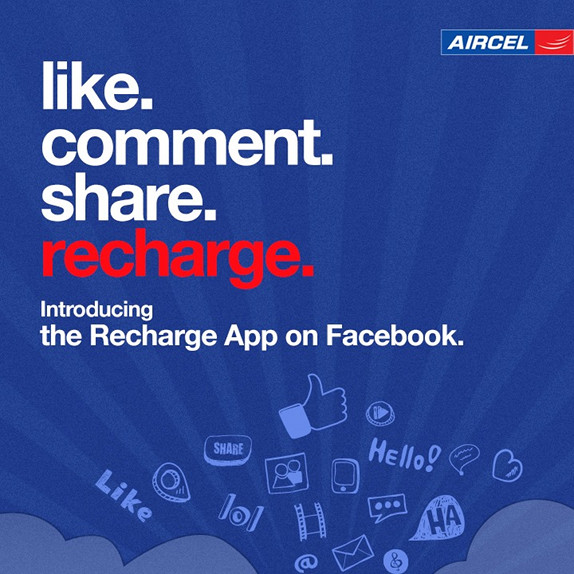 Aircel has introduced first of its kind Recharge Store on Facebook. The recharge app on Facebook would let Aircel prepaid customers to recharge their number on the Facebook fanpage easily in just 4 steps. First you have to enter your Aircel pre-paid number, Choose the product and recharge amount, enter the credit / debit card details and proceed to recharge.
Aircel had been launching innovation recharge packs and offers under its extra proposition. The company launched the Extra Recharge pack recently that offers full talk time at Rs. 69 and extra talk time up to Rs. 100.

This would let you recharge your Aircel prepaid with ease while browsing the Facebook. Aircel says that they are confident that this application would hit a high note with the youth.
Head to the Aircel Recharge App on Facebook to try it out.