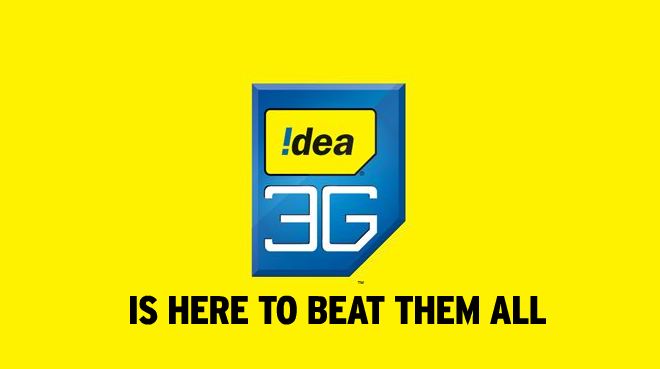 The Delhi High Court issued notice against Idea Cellular for allegedly not complying with its earlier orders on 3G roaming. Idea Cellular has issued a statement regarding this saying that they have not added new 3G subscribers have been added in the 3G Seeker Service Areas as per its compliance affidavit dated 18th April 2013 with the order of the the Delhi High Court dated 12th April 2013.
Last month, the Department of Telecom (DoT) asked Vodafone India and Idea Cellular to stop 3G services outside their licensed zones in 3 days and slapped fines of Rs. 550 and Rs. 300 crores, respectively for violating licence norms. Later the court issed an order saying that Airtel, Vodafone and Idea can continue their roaming pact and continue providing 3G services to the existing customer base, but they cannot enroll new customers in the circles where they did not have the spectrum.
In the statement, Idea also says that they have been losing existing 3G subscribers in these 3G seeker service areas that includes, Assam, Bihar, Delhi, Kolkata, Mumbai, North East, Rajasthan, Karnataka, Tamil Nadu and West Bengal since the date of the Court Order last month.
The next court hearing is scheduled for 5th August 2013.