It has been known for a while that Samsung plans to introduce a new rugged version of the Galaxy S4. Dubbed the Galaxy S4 Active, we finally get to take a look at the device. The specifications of the phone are to be the same as the standard Galaxy S4 with the focus being on making it a water resistant, dust proof device.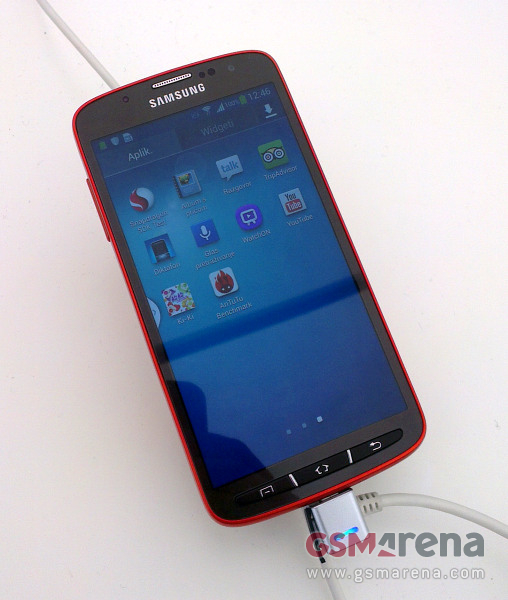 Internally the phone is powered by a quad core 1.9 Ghz Snapdragon 600 processor paired with an Adreno 320 GPU. 2GB of RAM is provided to facilitate effortless multitasking. The screen is the same stunning 5″ 1080p Super AMOLED panel as seen on the standard version of the device.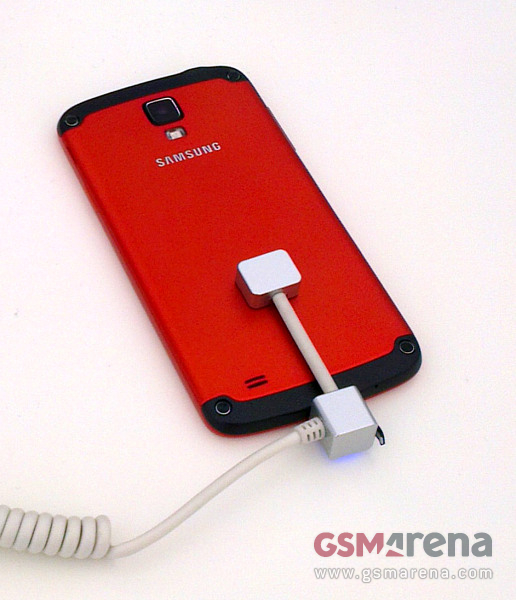 The differences lie on the outside and are quite apparent. Gone is the plastic back and has been replaced with a metallic shell. You  can spot visible bolts at the back which give it a very retro yet cool look. The front of the phone also gets hardware buttons to replace the capacitive ones seen on the original. The black and red combination looks particularly gorgeous and we can't wait for the handset to be officially announced. This particular model was shown off in Croatia which makes us believe that an announcement may be on its way sooner rather than later.
[Via – GSMArena]