Yahoo CEO Marissa Mayer has been on a spree today with announcement of a stunning 1.1 billion USD Tumblr acquisition. Later in the day she took the stage to announce a brand new set of changes to make Flickr relevant again. The update focuses on a completely updated interface that has more than a passing resemblance to Microsoft's Metro UI.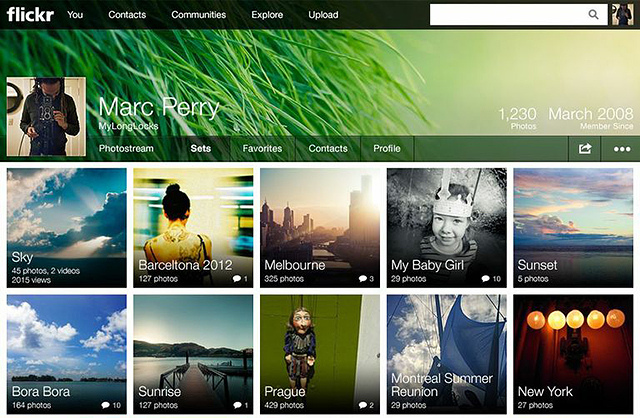 The updated interface brings full resolution images everywhere and has a very photography centric design that will appeal to most users. Gone are the geotagged maps on the side with EXIF info to be replaced a giant lightbox like photo interface. Yahoo also plans to offer 1TB of free space to all users though that comes with a set of restrictions in the form of uploads allowed. Free users of Flickr will now get access to :
1 Terabyte of photo and video storage
Upload photos of up to 200MB per photo
Upload 1080p HD videos of up to 1GB each
Video playback of up to 3 minutes each
Upload and download in full original quality
Additionally the company has updated the Android application to bring it closer to the iOS version. The new version of the application is already live on the store and you can follow the link to download it right now.