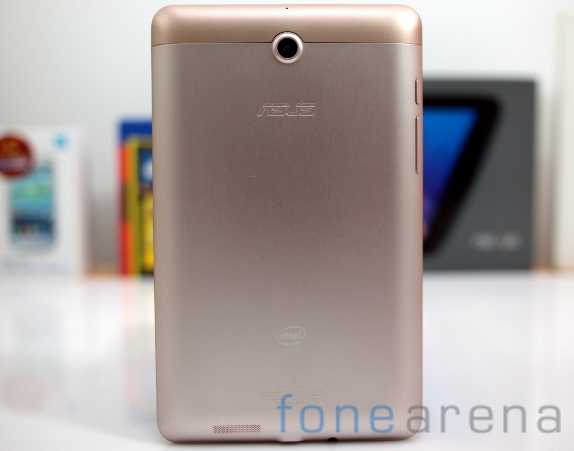 The ASUS Fonepad has been in our labs for quite some time, and in our review, you might have noticed that we were disappointed with the Fonepad's performance. It even suffered in our gaming performance tests. But if you are still waiting on buying one, then good news awaits you. ASUS has just announced and launched a new Fonepad with better specs. The "Lexington" Intel Z2420 chipset has been swapped with the better performing Intel Z2460, and the 16GB internal storage, which gave us only 11GB of usable memory has been doubled to 32GB. All the other specs remain intact though, with the display still highly reflective, we guess. But still, a good thing that ASUS heard customer feedback and swiftly fixed it. However, there is a price to pay for the new version of Fonepad. It will be 60$ higher than before, a good 3,300 INR higher in our case.
The Intel Z2460 is a 1.6 GHz Single Core processor with HT, codenamed Medfield. This initially debuted with the Intel Xolo X900, and sports the same PowerVR SGX 540 GPU, but with a higher core frequency of 400 MHz. This, and the processor speed bump might help the Fonepad in improving its gaming performance. ASUS has not announced any availability for India, and we will let you know if we find anything out.
If you are still looking to pick up the old Fonepad, you can find our review here, might help.
via Engadget