As part of its rather tumultuous transition period, Nokia has reported a decline in annual revenue from its India business for the second consecutive year. A drop of 23% has been reported resulting in annual revenues of €2,227 million. Nokia accounts this to increasing competition and currency fluctuation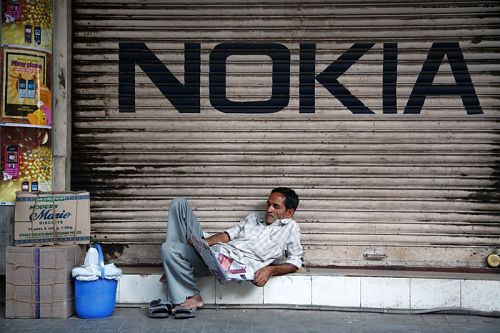 While the Indian rupee has depreciated by 2.3% against the Euro, Nokia does acknowledge the effect of indigenous brands like Micromax in the high volume entry level segment. "We are also seeing the emergence of various local mobile device manufacturers that are strong in a certain country or region, especially in emerging markets. Success of such competitors could adversely affect sales of our mobile devices in various countries such as China, Indonesia and India where we have been traditionally strong," said the report.
As indigenous manufacturers launch affordable Android devices with high end specifications, the uptake for Windows Phone based devices by Nokia has been much slower than anticipated.
A Nokia spokesperson said, "Nokia is working at a new clock speed, and we look forward to delivering new and innovative solutions to consumers in India and globally in 2013." Innovative products like the Lumia 720 and 520 should help the Finnish phone manufacturer drive sales in the mid segment but continually delayed product launches in the subcontinent are not going to help their case. Nokia's revenues from their second largest market i.e. India have dropped from €2,923 million at the end of 2011 to €2,227 million.
[Source – LiveMint]