Samsung introduced its 2013 flagship, the Galaxy S4 at an event in New York and we were there to witness it. You've already seen our Samsung Galaxy S4 hands on so here's a photo gallery with some additional images for your viewing pleasure.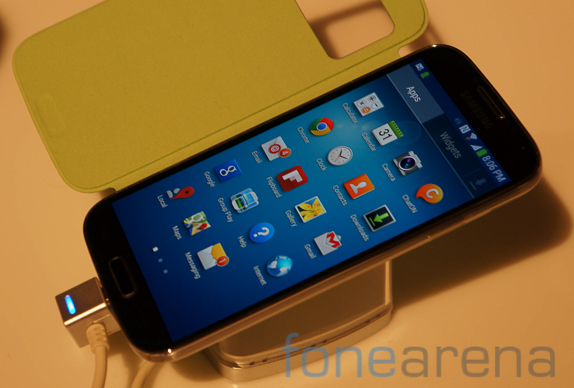 The screen has been improved in both size and resolution. Users will now get a 5inch Full HD Super AMOLED display. Unfortunately it is still a pentile display but we don't think its a deal breaker anymore.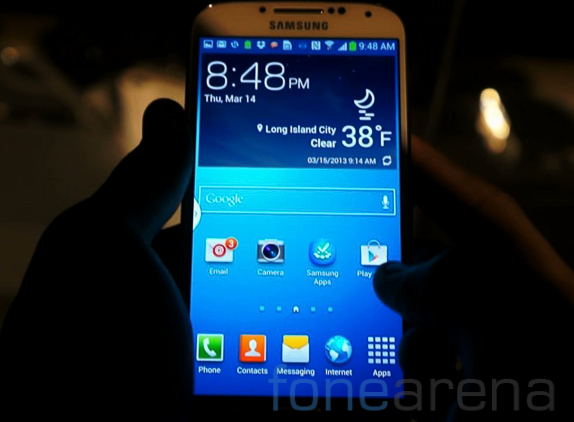 What is still polarizing is Samsung's TouchWiz UI layer. It packs in a lot of new features which have been detailed before but still manages to look tacky. This is particularly noticeable as HTC and Sony have done a lot of work to clean up their interface.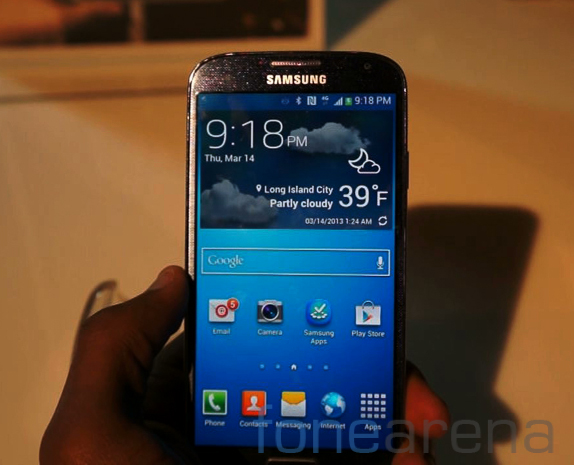 The design of the handset is very similar to Galaxy S3 and we're not too sure if that's the best decision that Samsung could have taken. Sure, it is durable and the internals remain powerful but the design has always been something that all reviews including ours have criticized.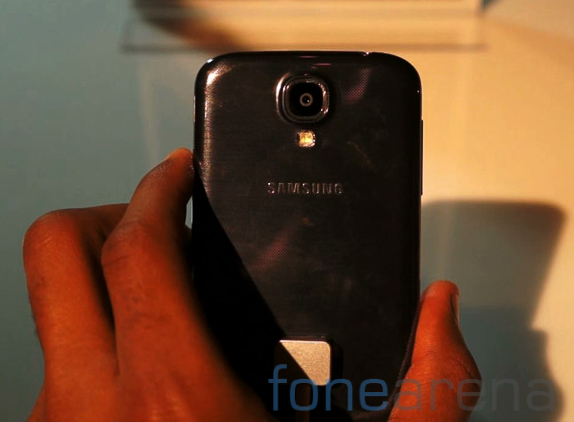 The camera too has received an upgrade to 13MP with a backside illumination sensor. While we still wait for sample images, the camera does seem a bit underwhelming compared to innovative modules in the HTC One and Nokia Lumia 920. The presence of image stabilization would have been appreciated.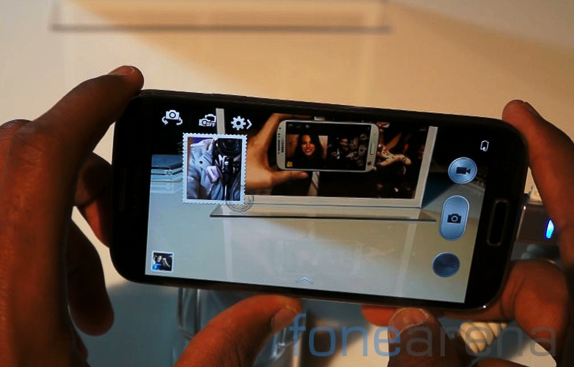 The phone itself is suitably slim while still including a replaceable battery and a microSD slot both of which are not very common lately.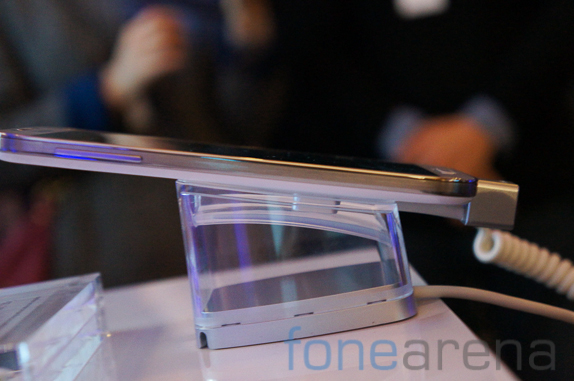 Samsung also announced a range of accessories including a window case which will have a gap to allow viewing of essential data without having to open the case completely.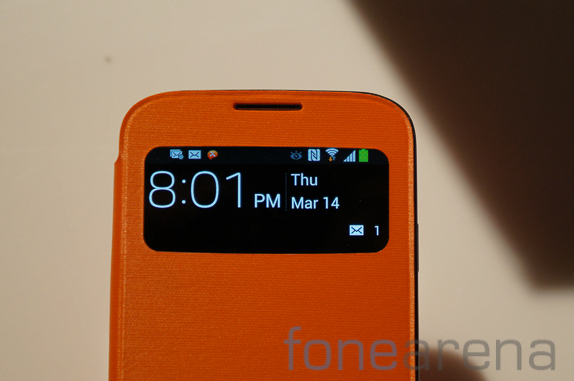 The OS under the hood is Android 4.2.2 which is the latest version available at the moment but the entire interface has been given a massive coat of TouchWiz.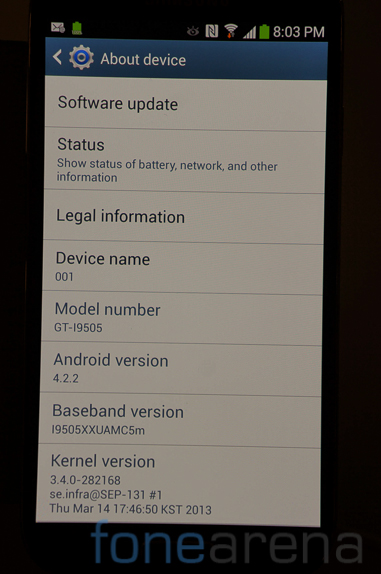 As previously mentioned, Samsung has done a good job of providing a range of differentiating software features. Some of the new ones include Air Gesture which lets you manipulate the phone by swiping your hand in front of the screen. Smart stay is another nifty addition that makes use of eye tracking.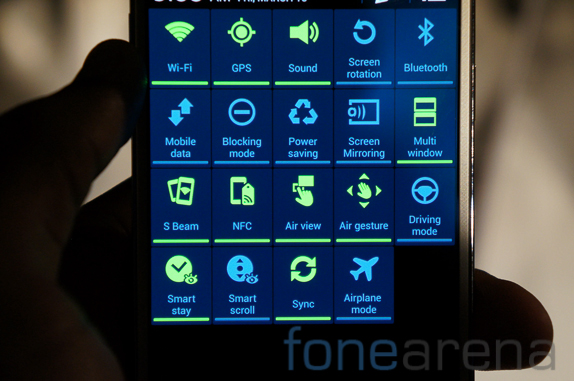 We got a chance to run a preliminary benchmark on the phone and predictably, the performance is an order of magnitude higher than existing flagships as can be seen below.
Overall we were fairly impressed by the brand new Samsung flagship. It is more of an evolution than a flat out upgrade but it still manages to remain competitive. Samsung haven't taken many risks with it but provide a solid smartphone with a range of new software features that may or may not prove to be useful to the end user. We'll have more on the Samsung Galaxy S4 soon so keep checking back!
 Credits to Andre Forbes for the photos