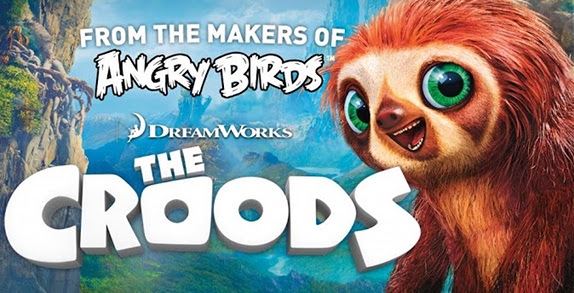 Rovio has released The Croods, a new game based on the upcoming motion picture with the same name, in partnership with DreamWorks Animation. The cavemen are breaking out of the Stone Age with the use of a new r-evolutionary tool: the IDEA! The Croods will Hunt & Gather their way through spectacular new landscapes as they tame fantastic and never-seen-before creatures. You need to help The Croods survive the wild.
httpv://www.youtube.com/watch?v=LdF23AbGPtc
Features of The Croods for Android, iPhone and iPad
Trap & tame 10 evolutionarily mixed- up creatures! You've never seen anything like the Girelephant or Molarbear! Think you can catch them all?
Create wacky inventions with Grug to open and explore new areas!
Decorate your pre-historic world with the latest in caveman fashion accessories!
Meet your favorite characters from the feature animation film from DreamWorks Animation!
Download The Croods for Android from the Google Play Store, and for iPhone and iPad from the Apple iTunes Store for free. The game is free to play, but there are in-app purchases which could be bought for real money.